Take advantage of this weeks April offer & bag yourself a Wessex CRX-320 fine-turf mower. 
We've only 3 available at this price, so get in touch before they're gone!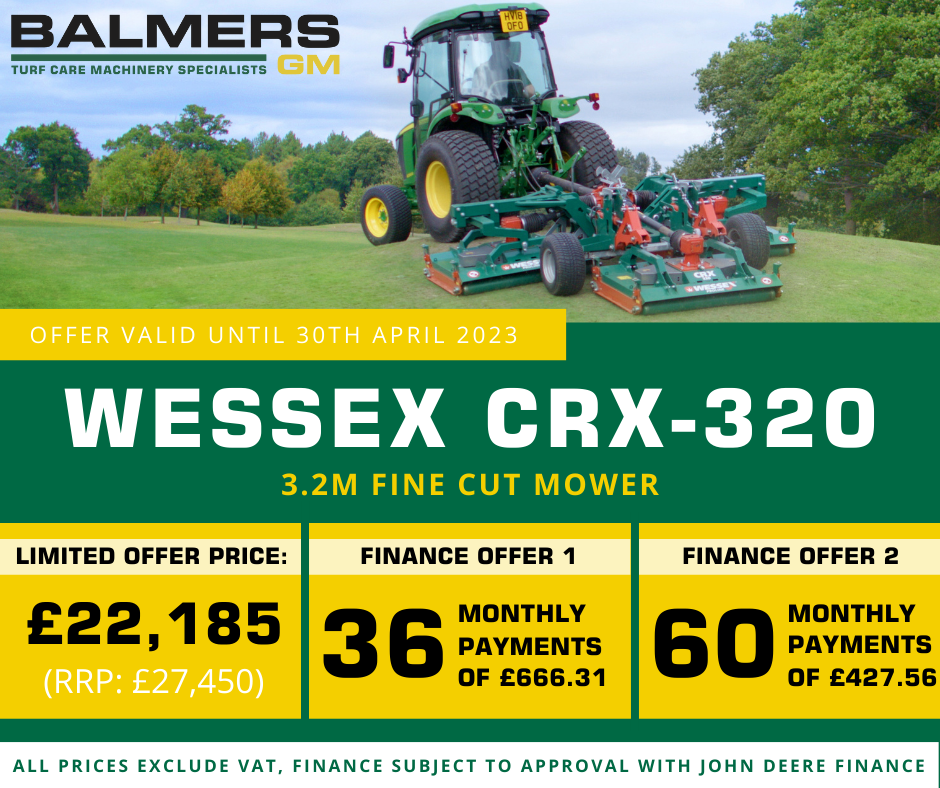 WESSEX INTERNATIONAL CRX-320 PROLINE ROLLER MOWER
Transform your golf course with this rough cut and fairway mower. Equally, add outstanding stripes to a sports field.
The CRX-320 really is an exceptional mowing experience! With full-width rollers front and rear and 3.2m wide, it produces a precision cut and an outstanding stripe.
Keeping the rollers as close as possible maximises ground-contour following, with excellent floating capabilities to closely hug the undulations.
For further information and specification on this fine-turf mower, click here!