Three 22" INFINICUT® golf cutting units are described as delivering outstanding cut performance on the 18 greens of Hallamshire Golf Club. 
The trio of battery-powered mowers are the latest step in the club's environmental strategy and are giving Course Manager Ben Burrill and the team not just quality of cut, but enough run-time to mow all greens and return to the shed with as much as 60% charge remaining!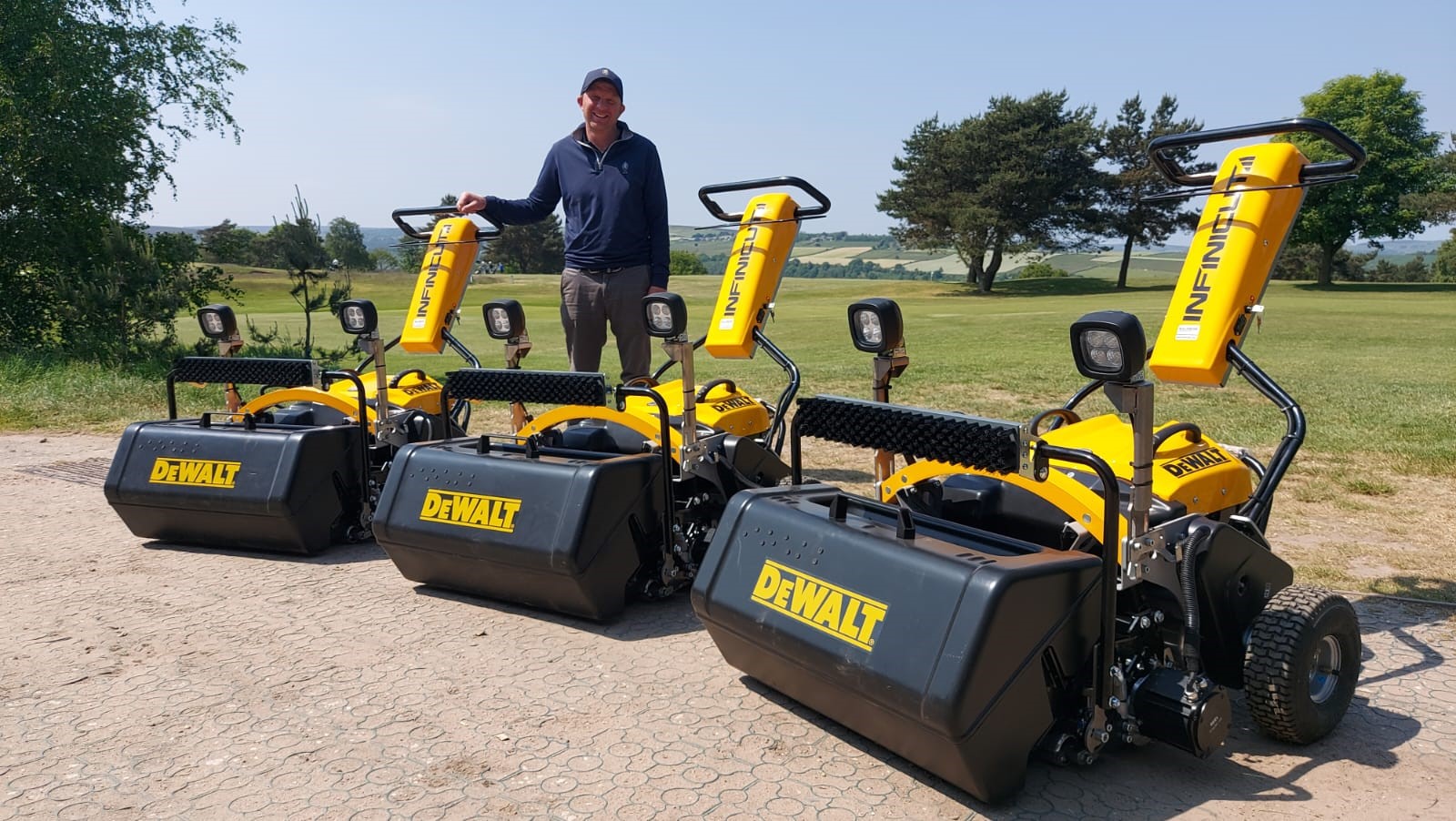 Nestled between Sheffield and the Peak District National Park, Hallamshire's heathland course boasts year-round condition, with their greens renowned in the region for speed and consistency. 
Proudly hand-cut, this has been executed with the new fleet of INFINICUT® 22" mowers, since their delivery in May 2023 by local dealers Balmers GM. "Our previous pedestrian mowers were reaching the end of their working life and, with the club actively encouraging more sustainable alternatives, I had demonstrations of the different battery options available" explains Ben. "The price point of the INFINICUT® was better and, compared to the other brands we tried, the battery life impressed us straight away." 
"In practice, we can get as many as nine greens done with one mower which, with three in the shed, is above and beyond what we need. Even working on a 25% reduction in battery life over the next five years, we'll still be able to cut all 18 greens relatively comfortably." He continues, "Charging them has just become part of the daily routine. They return to the shed with anywhere between 40-60% charge left, we plug them in, and they quickly get to full charge and sit ready for the next day." 
Launched in early 2023, the INFINICUT® 22" cutting unit promises even more refinement for turf management, incorporating many of the features synonymous with the INFINICUT® range together with precise cut quality from the dynamically-balanced SMARTCut™ reel. "We opted for the 14-blade cutting reels which increases the clips per inch and works really well for us, delivering an outstanding quality of cut and finish." 
"We were also able to specify 3mm groomer spacing to manage the lateral growth on our bent greens which other manufacturers would have been unlikely to be able to accommodate." Ben adds, "The team have been very impressed with the simplicity in functionality, things like the sensor in the floating head which automatically slows the mower down when lifted for easier end of line turning. They're well designed and will be critical to the delivery of our course, in a more environmentally-friendly way, for the years to come."