Throughout October, Stihl will running their 'Fully Charged Roadshows' to introduce professional users to the latest Stihl AP cordless tools. 
The roadshow is specifically aimed at all professional and commercial users from the landscaping, grounds care, horticultural and forestry sectors, giving you the chance to get hands-on with Stihl's latest professional cordless tools and charging solutions, as well as the opportunity to meet Stihl experts and ask questions. 
As an added bonus for attending the Fully Charged Roadshow, all attendees will get the chance to save 5% of their next Stihl AP order.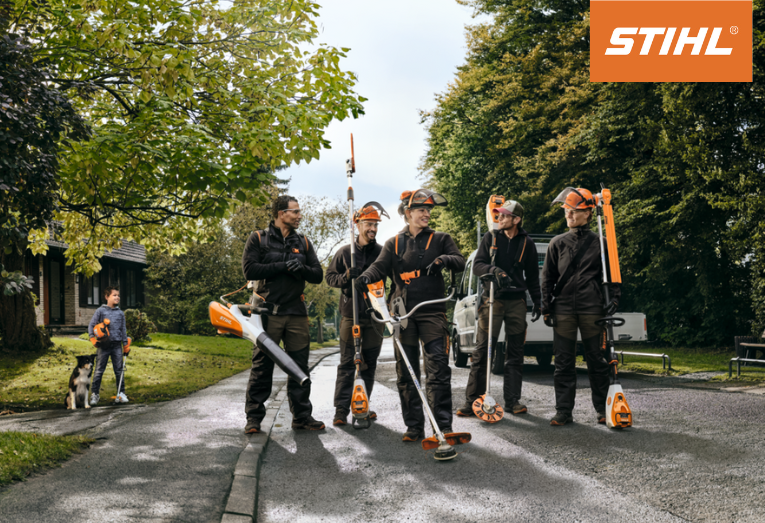 Balmers' GM will attending two of the roadshow venues: 
Tuesday 3rd October 2023
---
Tuesday 10th October 2023
Tickets are FREE and you MUST must register to reserve your place - simply click one of the venue links above, and fill in the contact form, we'll do the rest! 
What to expect on the day:
11am Tea, coffee and refreshments
11.15am An expert introduction to Stihl AP System cordless professional tools
12pm Lunch
12.30pm The chance to get your hands on the latest tools in a real-world outdoor setting
15.00pm Day to conclude
What to bring:
There will be an opportunity to use some of the tools at the Fully Charged Roadshow.
If you would like to test them out, please make sure you bring the appropriate Personal Protective Equipment (PPE) to wear.
You will not be allowed to use the tools without the correct PPE, as recommended in the Stihl Owners' Manuals. 
If you would like to try all of the available tools, we recommend bringing sturdy safety boots, gloves, eye protection, a face shield, helmet and ear defenders. 
If you would like to try our battery chainsaw, please also bring cut protective trousers and boots. 
Don't forget to register & we look forward to seeing you and your team on your chosen date!