We Have News!
We are proud to announce that we have become authorised dealers of Towmate trailers, adding another exceptional brand to our extensive lineup of high-quality equipment. Towmate is a respected brand known for manufacturing high-quality, durable trailers that excel in performance and reliability. 
With this new partnership, we bring you the highly sought-after Towmate RHINO, a remarkable plant trailer range designed to meet the specific needs of the construction industry. 
Additionally, we are also delighted to introduce the Towmate RAM, a versatile general-purpose trailer range that caters to a wide range of hauling requirements.

A Trusted Brand for Over 25 Years
For over a quarter of a century, Towmate has earned the trust of its loyal customers. Starting from humble beginnings, the company has experienced consistent year-after-year growth, establishing itself as a brand that goes beyond the sale of top-quality trailers manufactured in Britain. 
Towmate knows the unique challenges faced by professionals in industries such as utility, plant hire, landscape, and forestry, and this in-depth understanding enables them to engineer robust trailers that can withstand the demanding requirements of tough work.
What are the Reasons Behind Our Partnership?
One of the key reasons behind our partnership with Towmate Trailers is our shared commitment to quality and reliability. Towmate prioritises delivering products that exceed customer expectations and stand the test of time. Towmate Trailers are built using top-grade materials and cutting-edge manufacturing techniques, resulting in trailers that are not only sturdy but also visually appealing.
The Towmate range extends far beyond the standard trailer. They offer innovative towed solutions specifically tailored to address the specific challenges that may be encountered. With Towmate, we can have the confidence that quality trailers are available to meet our customer's exact needs.
Which Towmate Trailers Do We Stock?
Whether you are seeking a general-purpose trailer or are requiring a reliable plant trailer for transporting machinery, Balmer's GM now offers a selection of Towmate Trailers to suit. 
With a range of models, configurations, and capabilities, our customers can find the perfect trailer to suit their specific towing requirements.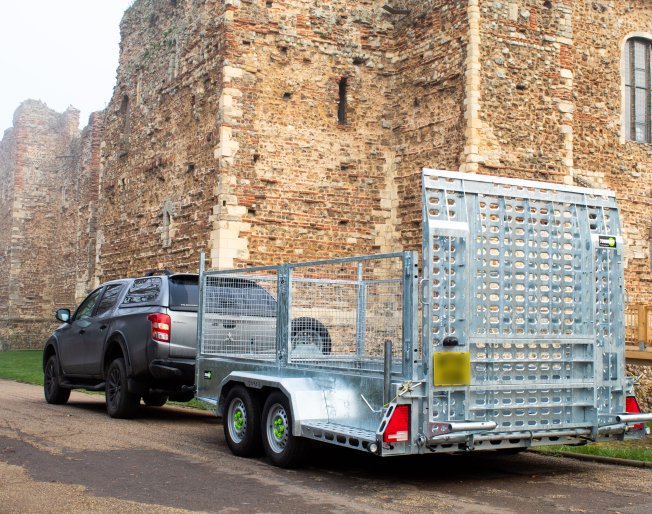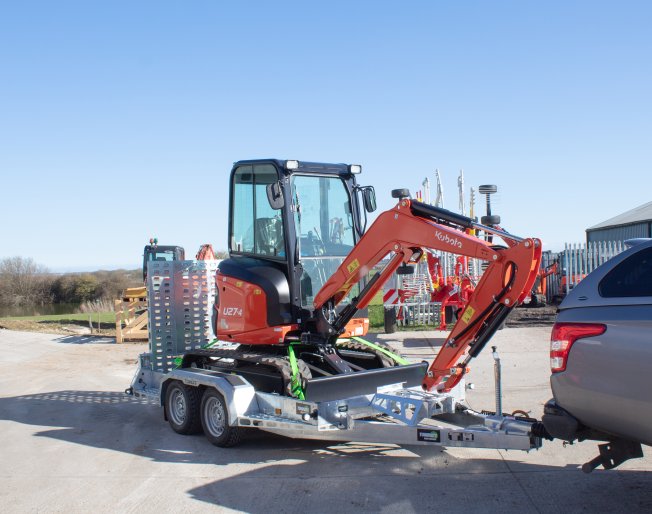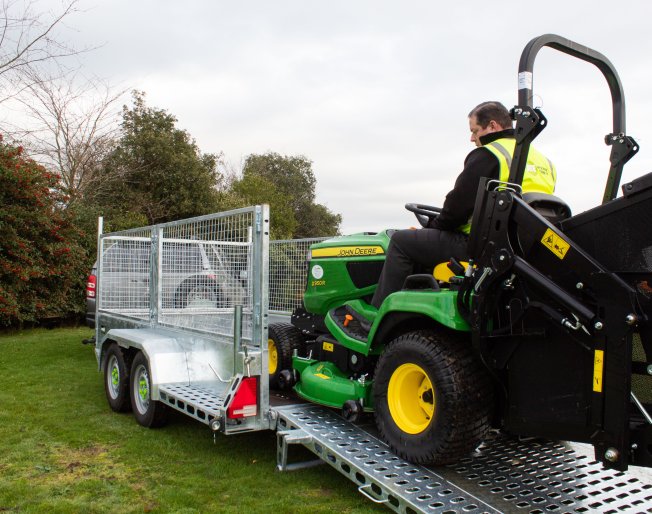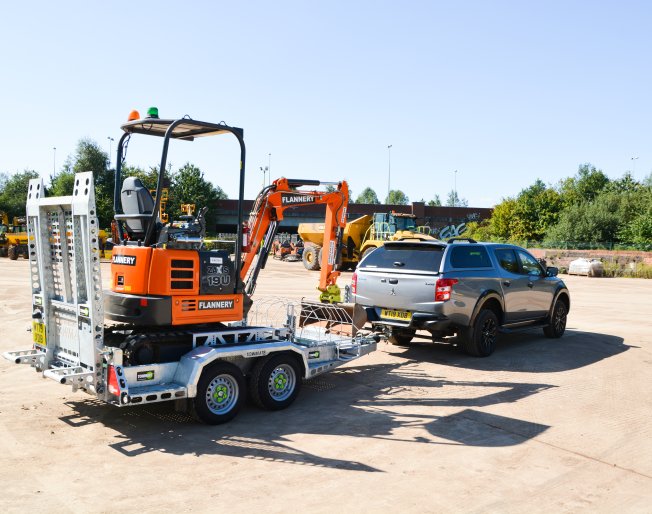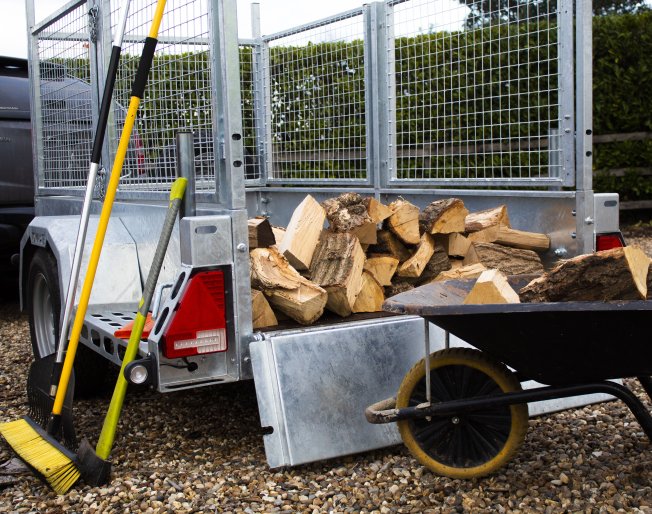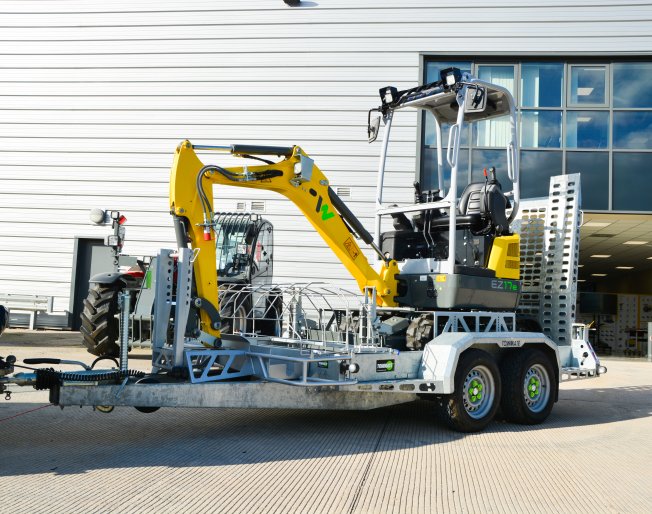 Towmate RAM - General Purpose Trailers
The Towmate RAM general-purpose trailers are engineered to withstand even the most demanding tasks. Built with a sturdy galvanised steel frame, they are the perfect example of the strength and versatility you would expect from Towmate. 
With a wide range of options available, including various lengths, widths, and weight capacities, there's a perfect general-purpose trailer within the RAM range to meet every requirement. And, just like the RHINO range, the RAM trailer is also offered in both standard and pro. 
When towing the RAM, you can expect a seamless experience, thanks to its thoughtful design and standard features that ensure competence in any situation. This general-purpose trailer also boasts unique hinged mesh sides that can be effortlessly removed, providing convenient access from the trailer's sides.
Manufactured with unwavering attention to detail, you can rely on the Towmate RAM for its dependability, adaptability, and long-lasting performance for a range of hauling needs. These trailers have earned a reputation for their durability and are built to handle any challenge with ease. 
Read more about the Towmate RAM general-purpose trailer range here.





Towmate RHINO - Plant Trailers
The Towmate RHINO plant trailer is a British-designed and manufactured trailer that is built to withstand even the harshest construction sites. Specifically designed for carrying diggers weighing up to 3.5T, the Towmate RHINO is a tough and durable plant trailer that can handle demanding environments. It comes in two weight capacities and offers various optional extras to meet individual needs. 
The RHINO plant trailer offers two ranges: the Standard range and the Pro range. The Pro range incorporates market-leading innovations and emphasises health and safety. Optional upgrades such as the LoadSentry strapless digger system and the pivot axle system enhance convenience and protect the wheels and axles, resulting in a smoother ride over rough terrain. 
For those seeking a cost-effective and resilient plant trailer, the Standard range is the ideal choice. With its quick lead time turnaround, standardised spare parts, and streamlined maintenance, it is perfectly suited for short-notice jobs. 





We believe the partnership between Balmer's GM and Towmate marks an exciting time for us. Our decision to become dealers of Towmate trailers expands our offerings and allows us to cater to a broader range of towing needs. 
With a focus on quality, reliability, and exceptional customer service, this partnership ensures that our customers receive top-notch products and support in the world of trailers! 

If you would like any further information on our range of Towmate trailers, Contact us.