Did you know that Stihl has a range of dedicated workwear for all the different types of landscaping jobs that you or your team may face?
Whether it's using a brushcutter, trimming a hedge or cutting the grass, Stihl workwear has the item for you!
FS Protect Trousers
As part of the Stihl workwear collection, you'll find the FS Protect Trousers. These workwear trousers have impact protection in the legs should any stones be flung up by a brushcutter or lawnmower. They are highly breathable, have long ventilation openings at the rear, loops for braces and plenty of pockets for personal items and accessories. You can also fit some FS leg protectors for additional impact protection on the inside leg when tackling extreme clearing jobs. 
Plus they're available in hi-visibility orange as well as the standard green colour and can even be worn without the pads as a robust workwear trousers.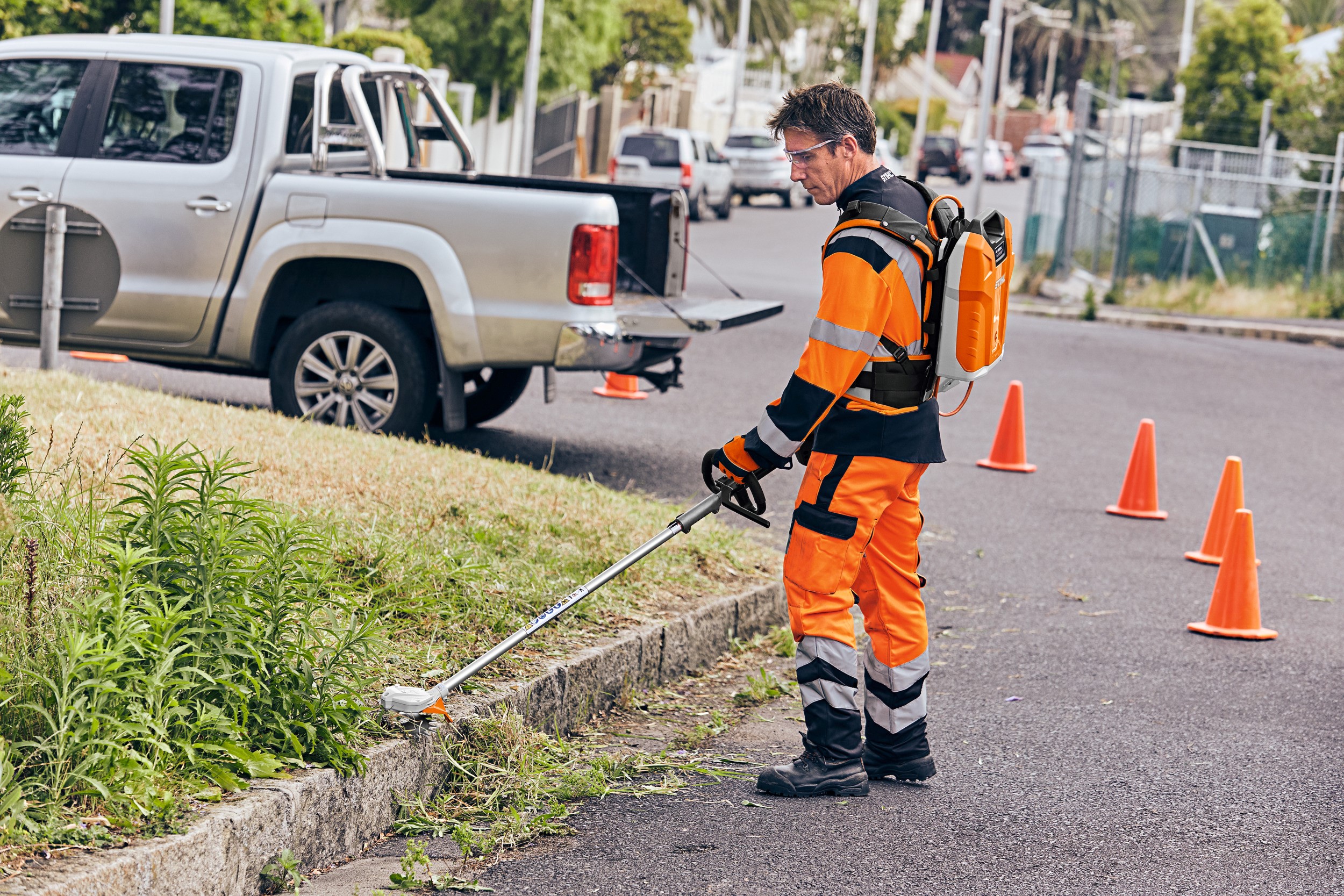 FS3 Protect Trousers
Next in the Stiihl workwear lineup is the FS3 Protect Trousers which have three functions. Like the FS protect trousers, these workwear trousers have impact protection in the front of the legs, but these have additional thorn protection and resistance to water. 
You can add the FS leg protectors for extra impact protection or the Stihl knee protection pads to use when working on the ground. Combine these with their breathability, ventilation zips on the back, multiple pockets with zips and dedicated phone pocket on the left leg and you've got a versatile pair of workwear trousers for work throughout the day. 
Special loops for braces ensure the braces lie flat so they don't chafe against brushcutter harnesses too. And when you've finished with your clearing saw, just remove the pads and you've got another functional and robust work trouser.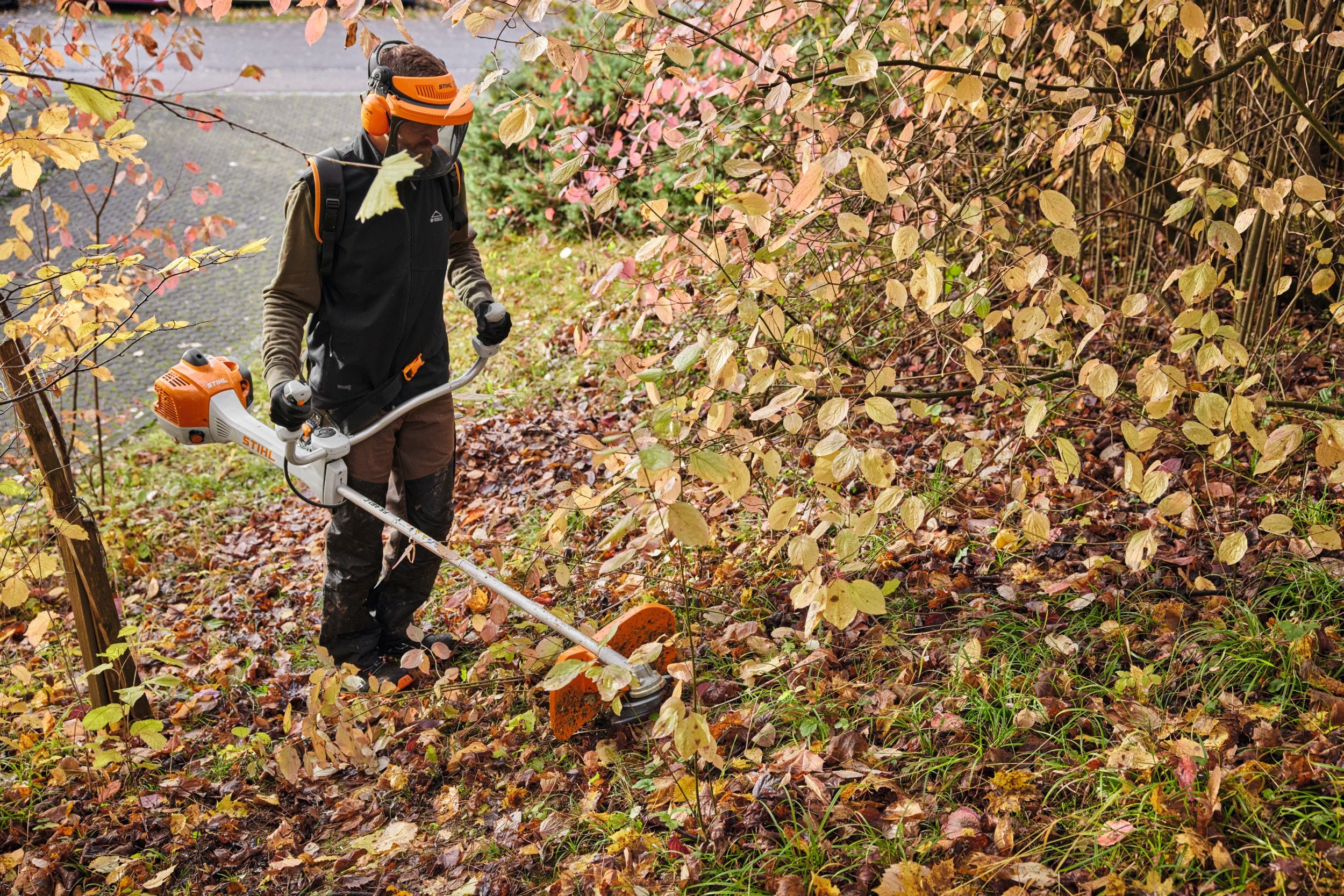 HS Multiprotect Trousers
To help keep your legs protected while trimming, there's the HS MultiProtect Workwear Trousers. Made from stretchy material to help aid movement, they also have waterproof knee and hem areas to help keep water and splashes at bay. There are ventilation openings on the backs of the legs and if needed, the trouser legs can be zipped off to ¾ length. 
You can also fit Stihl's HS 2-in-1 protection inserts which are dual purpose to protect against both cutting and pinching injuries, as well as the FS leg protections pads and knee protectors that can also be used in the FS protect and FS3 protect trousers.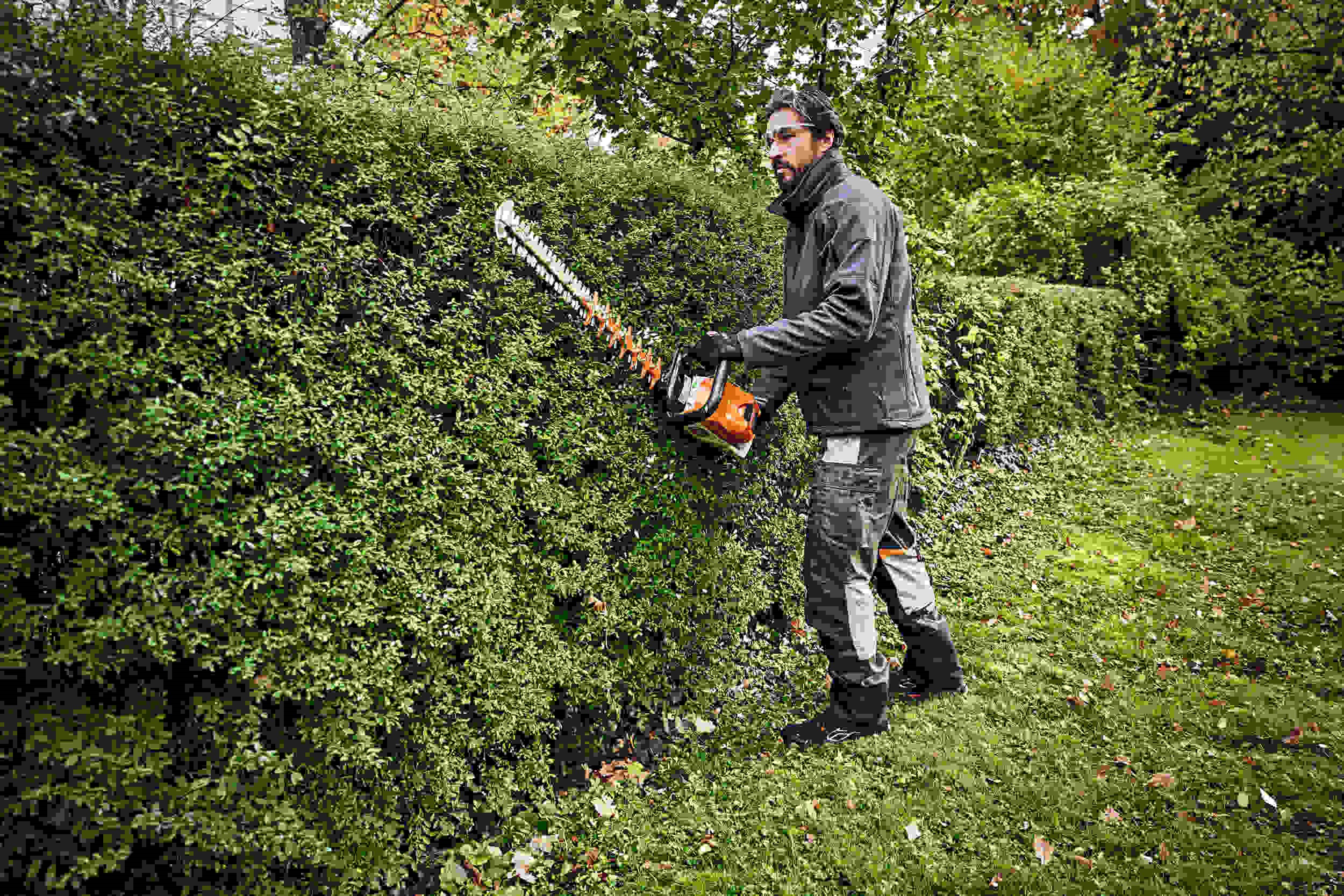 So, whether hedge trimming, using a brushcutter or clearing saw, or just general landscaping, Stihl have the workwear trousers to keep you comfortable and protected all day long! 
To view Stihl's full range of workwear and PPE, CLICK HERE