One Tractor - One Hundred Jobs
Whatever the challenge, John Deere compact tractors are built to do the job properly. 
A manufacturer like John Deere go the extra mile to build tractors that can master every challenge to professional standards. You'll see the difference every day - in a hundred different ways. 
IN STOCK & AVAILABLE FOR IMMEDIATE DELIVERY AT BALMERS GM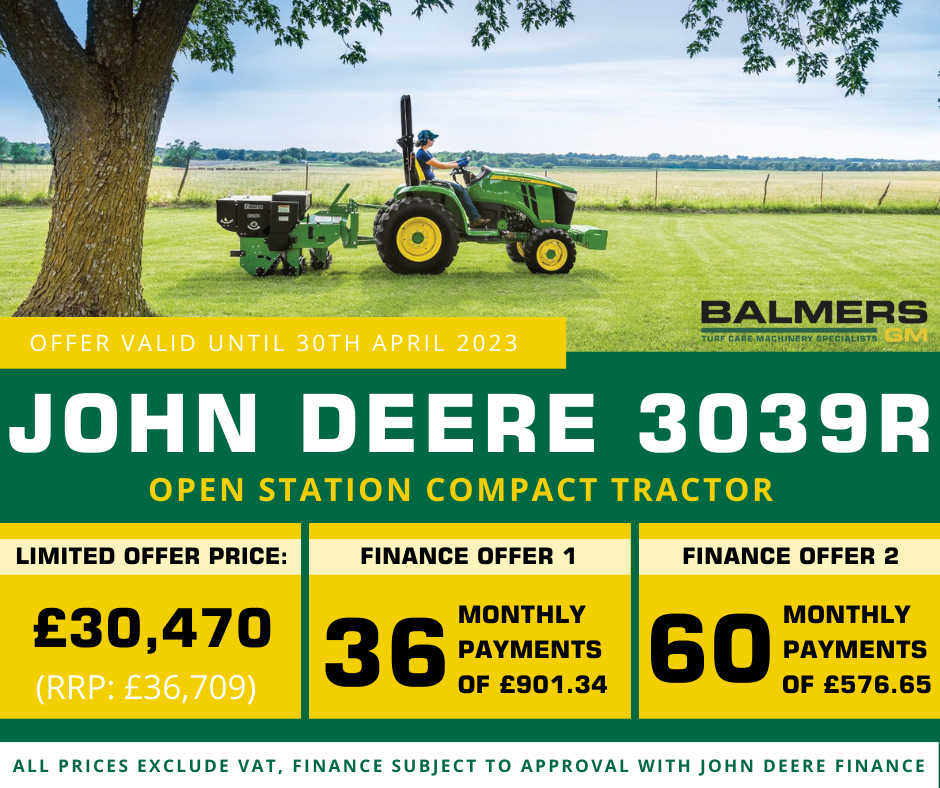 3039R Compact Tractor
Turbocharged 3-cylinder Diesel engine
PowrReverser™ or Two Pedal E-Hydro Transmission
AutoConnect™ Mowing Deck compatible
ComfortGard Cab option
Experience power management
To help you use the power of your 3R Series tractors to the full, there are a whole suite of advanced features as standard. These include 4WD, a digital performance tracking system and LoadMatch™ – an incredible electric engine power management system for peak performance in every application.