The John Deere X950R is a robust, diesel-powered cut-and-collect commercial mowing machine with a choice of either a 48" or 54" rear discharge mowing deck, and a low or high tip grass collector. 
IN STOCK & AVAILABLE AT BALMERS GM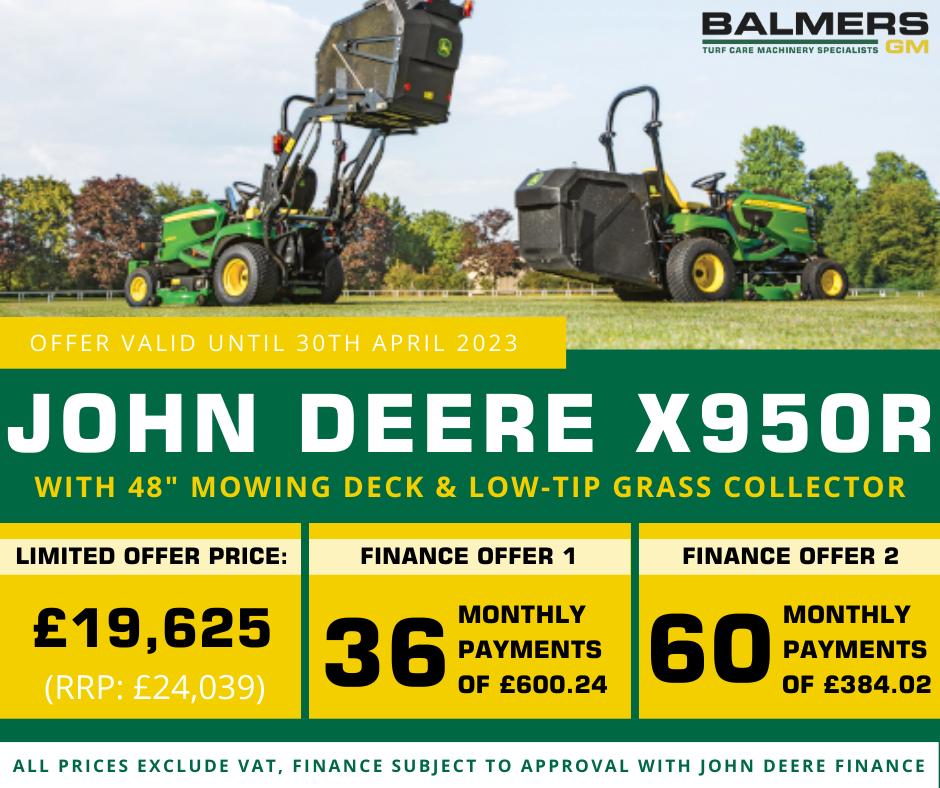 Features & Specifications: 
The clear and open design of the X950R operator's platform allows the operator to easily get on and off the tractor. Its comfortable seat and foot positioning, the adjustable steering wheel, together with the intuitive controls, let the operator concentrate on the task at hand. A tight uncut circle, the tail follows trail concept and the mower deck trimming on both sides ensure increased productivity by reducing the amount of maneuvers required to cover a mowing area. The smoothly rolled deck edges ensure the grass will not be scalped or ripped out.
Emptying the hopper is easily done through the multi-lever control within the operator's station. The industry's largest hopper with adjustable fill signal results in fewer stops to empty and its leading overload height and distance ability ensures that trailers are filled completely.
Engine power: 18.5 KW; 25.2 hp
Steering: 2 front wheel power steer
Forward Speed: 14.5 km/h
Transmission: Hydraulic