April offers continue with the Wessex CRX-180 combination mower featuring full-width rollers front and rear, a finishing mower with 4 fully castoring wheels, or a combination of the two featuring castoring wheels on the front and a full-width roller on the rear.
In stock and available for immediate delivery.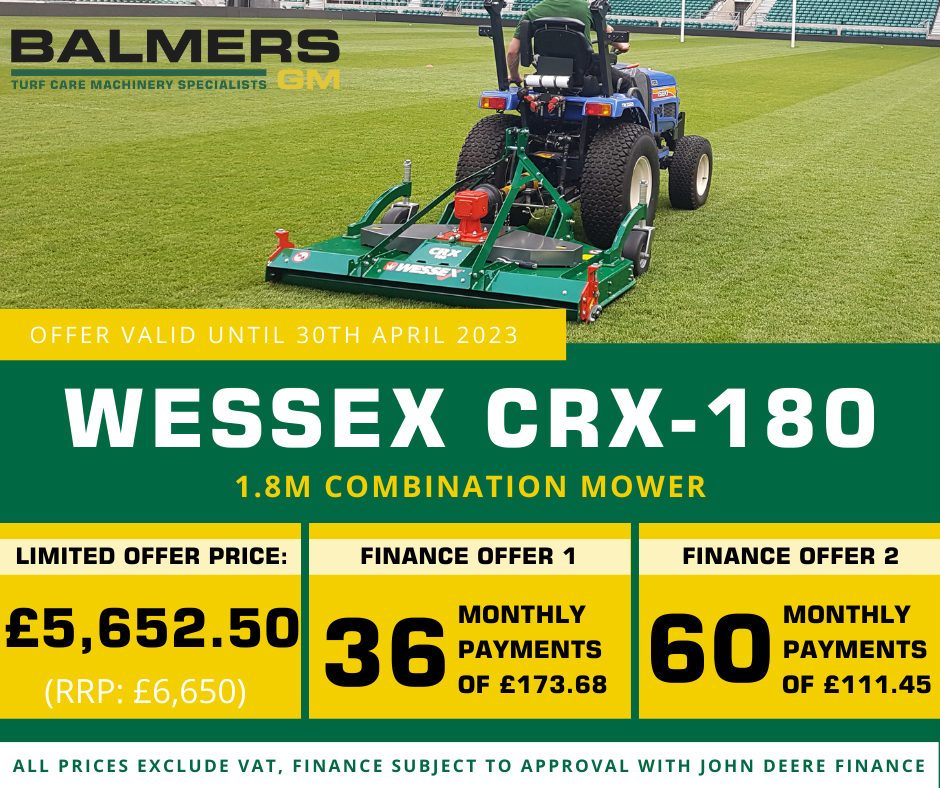 AS A ROLLER MOWER
As a Roller Mower, the CRX offers similar characteristics to the well-known Wessex RMX roller mowers, which are renowned for their quality of cut and user-friendliness, but scaled down to include models suited to compact tractors from 20hp.
AS A FINISHING MOWER
As a Finishing Mower, the machine still has the extremely high blade tip speed which is one of the secrets of the superb cut quality. This immediately puts the CRX Finishing Mower into a different league to other 4 wheeled finishing mowers on the market, as the cut quality will be equal to that of the roller mowers, yet you still have the increased maneuverbility in awkward areas thanks to the castoring wheels.
AS A COMBINATION MOWER
With front castoring wheels and a rear roller, the CRX is ideally suited to front mounting onto a compact tractor. The front castoring wheels reduce the scuffing effect of a front mounted roller mower, whilst the rear roller will leave the prestigious stripped effect on the turf. The side discharge option allows operation in conjunction with a side collection hose.