Imagine - having a perfectly mowed lawn without having to do any of the work. No long afternoons trying to tackle your lawn, or having to spend hours out of your day keeping your garden maintained. Luckily, this can now become a reality with the purchase of a handy robotic mower.
Robotic mowers have increased in popularity in the UK over the past few years due to their reduced weight and speed, making them an essential part of your garden maintenance routine. But that isn't the only benefit of purchasing a robotic mower. We have compiled a full list of what makes these mowers so effective for you - just in case you weren't convinced enough already.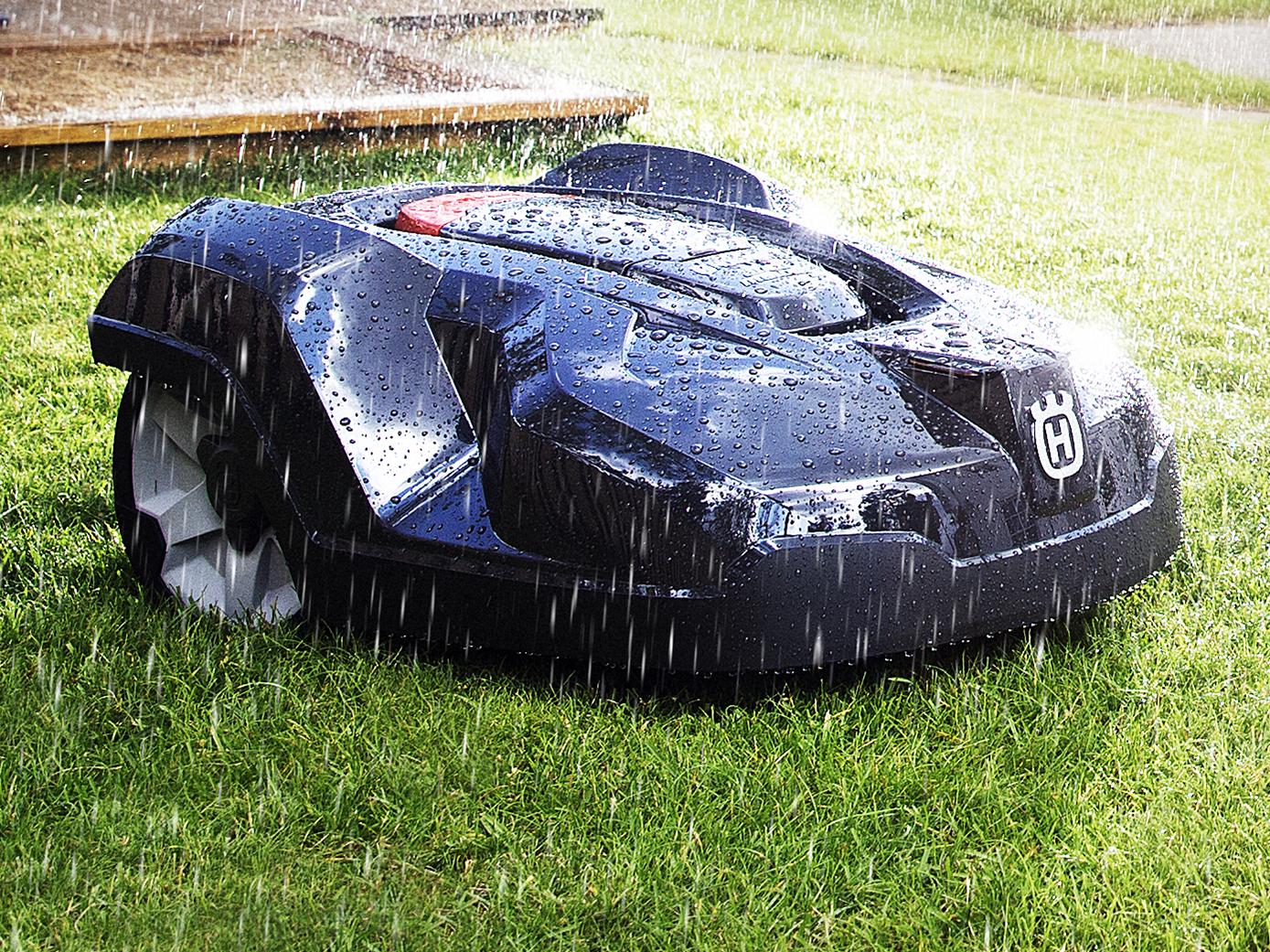 1. Spend time on what's important
Having a robotic mower handling your lawn mowing saves you time and allows you to enjoy your garden. Once installed your robotic mower does all the hard work delivering the highest levels of reliability, quality and mowing results with maintenance-free operation and minimal servicing.
2. Complexity, slopes & size of lawn
If your lawn is plain and square, a less advanced robotic mower can do the job. On the other hand, if your lawn contains slopes, narrow passages, uneven areas and obstacles such as bushes and trees, we recommend that you go for a robotic mower with the capability to handle such challenges. 
The mowing capacity specified for any robotic mower is a maximum value that can be obtained if the mower works 24/7 and only stops to charge the battery. Therefore we recommend that you go for a mower capacity that substantially exceeds the size of your lawn to have time for play and other activities. 
Example: If your lawn is 500m2 and you want your robotic mower to work between 8-16 hours every day (8 hours / 24 = 0.33) the specified capacity should be at least 500/0.33 = 1,500m2.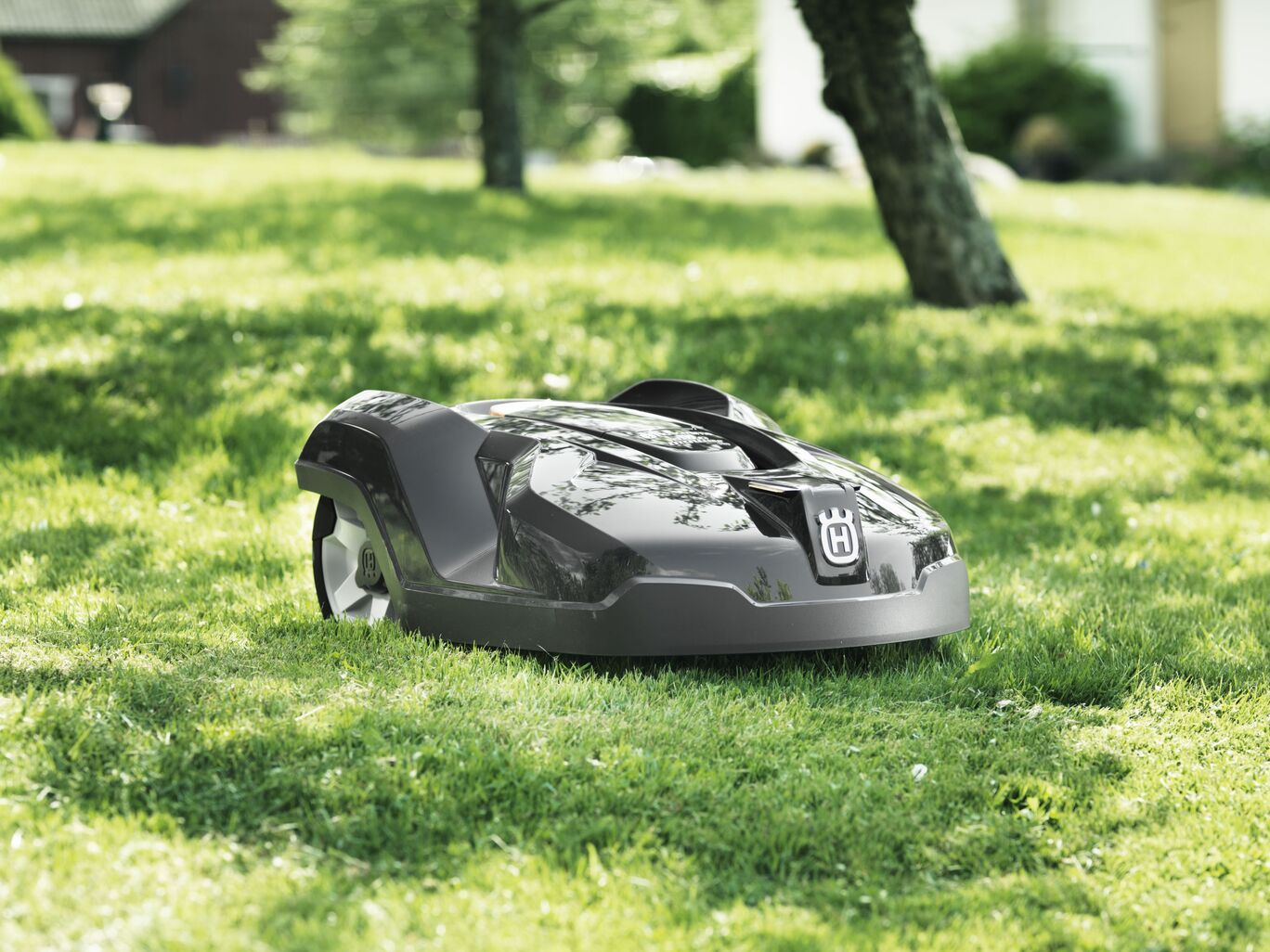 3. Better for the environment
Our environmentally-conscious robotic mowers are powered by batteries with minimal power consumption. They cut the grass without harmful direct emissions and are very quiet. Neither you nor your neighbours will notice the mower rolling around doing its job. And remember, there's no need to worry about charging the battery - robotic mowers intuitively take themselves back to the charging station to charge.
4. Robotic mowers for beautiful, healthy and lush lawns
We understand that keeping your garden healthy is important - especially as we transition into the warmer months. 
Robotic mowers cut your lawn more frequently come rain or shine, producing grass clippings so small that no collection is required. The clippings quickly bio-degrade, becoming a natural fertiliser which in turns keeps your lawn lush, green and moss free. 
Some models of robotic mowers feature a weather timer function which allows the auto-mower to work more in periods of strong grass growth and less in dry, sunny weather, which all helps keep your lawn in tip-top condition.
Let our wide-range of robotic mowers take the hassle out of your garden maintenance, whilst keeping your lawn lush and healthy. No matter what size, shape or condition of your lawn, we have a robotic mower to suit your garden. Browse our full selection via our online store by clicking here. 
View the range at our Burnley or Wakefield showrooms. Get your lawn ready for summer today!