We are delighted to announce that Balmer's chosen charity of the year for 2021 is Pendleside Hospice!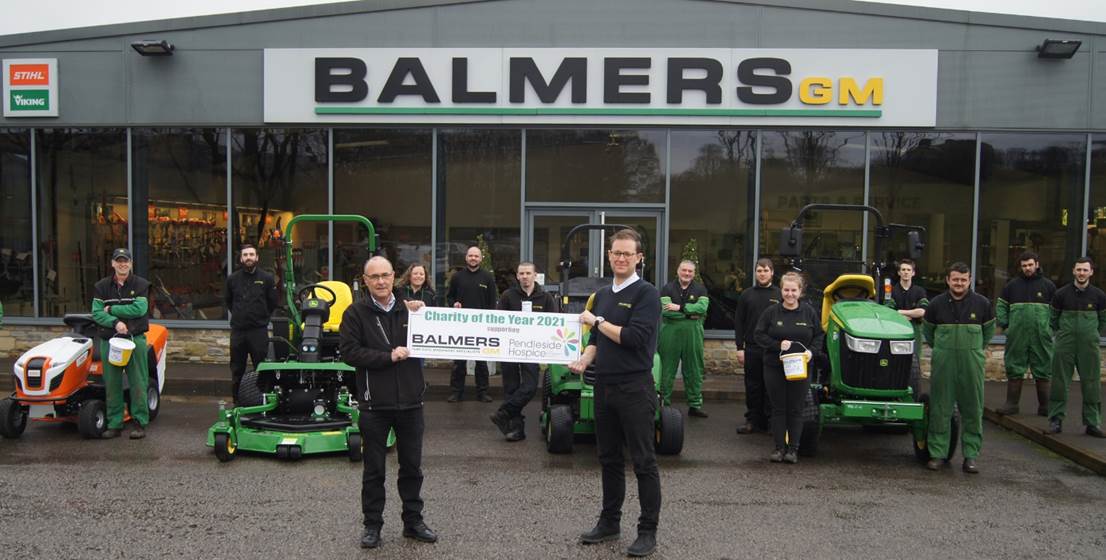 Commenting on the charity partnership - Andrew Meeks, Area Sales Representative, said:
"Members of staff had the opportunity to nominate a charity and then vote for the one they would most like to raise money for. We had a great response and the winning charity was Pendleside Hospice because of their great work within the local community. I think the majority of people, at some point in their life, will know someone with a life limiting illness and it's so important that the individual and their families receive care and support which Pendleside gives so well"
Christina Cope, Head of Corporate Fundraising at Pendleside, said "On behalf of Pendleside I would like to say a huge thank you to the management and staff at Balmers GM for choosing Pendleside to support all year. In these difficult times it is heartwarming to have this level of support" 
Pendleside exists to promote and enhance quality of life for people with life-limiting illnesses, their families and carers; by delivering specialist and holistic palliative care, which addresses their individually assessed physical, psychological, social and spiritual needs.
Their multi-disciplinary approach facilitates integrated support for inpatient, day service and outpatients and community services; in collaboration with other local care providers.
Care is underpinned by relevant research, best practice guidance and professional codes of practice and all care is free of charge to those that they serve.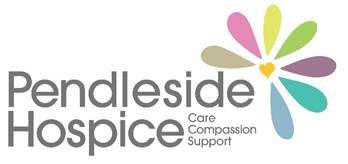 A word from Pendleside Hospice
Many companies decide to work with us in partnership for a given period of time; this is usually one to two years, sometimes a month or when we're really lucky, indefinitely! For us, the advantages of working with local businesses are fantastic…
We are able to build relationships with some great people and in addition to raising money we benefit from a range of skills and experience that we could not afford to access otherwise. At the same time, you get to experience some fabulous team building opportunities whilst having fun, in and out of the workplace. We will work closely with you for the duration of the partnership to ensure a carefully planned approach is agreed and reviewed on a regular basis, as frequent as appropriate for you.
Whether you choose a charity based on a staff vote, or via a pitch process, our fundraisers are happy to come and present to your staff, or meet you for an informal discussion about partnership possibilities. Alternatively, we can provide you with a written application for support because we ensure that we remain flexible and have an open approach to suit our variety of charity partners and their different ways of working.
For more information about working with us contact the Head of Corporate Fundraising at Pendleside Hospice Christina Cope christina.cope@pendleside.org.uk or Tel: 01282 440120
Pendleside Hospice
2020-21  has been a difficult year for everyone and here at Pendleside we couldn't hold our regular fundraising activities. We did, however, rise to the challenge by increasing our bed capacity from 10 to 18. We are currently looking after 100 patients with our Hospice at Home nursing staff and offering support to district nurses and to local care homes.  Our bereavement team is giving much needed virtual counselling support to anyone in the Burnley and Pendle areas, not only  those whose loved ones we cared for. 
Christina Cope
Pendleside Hospice – Head of Corporate Fundraising
Tel: 01282 440103 (Wednesdays only)
07757 704322 (Tuesdays & Thursdays)