A forward-thinking committee and a thriving community has seen Brinscall Village Junior FC virtually double its playing teams from 16 to 29 in the last five years.
With over 300 young footballers aged 5-18 years and an open age team, the club affiliated to Lancashire FA has a huge appetite for grassroots sport; not bad for a village with a population of less than 1500.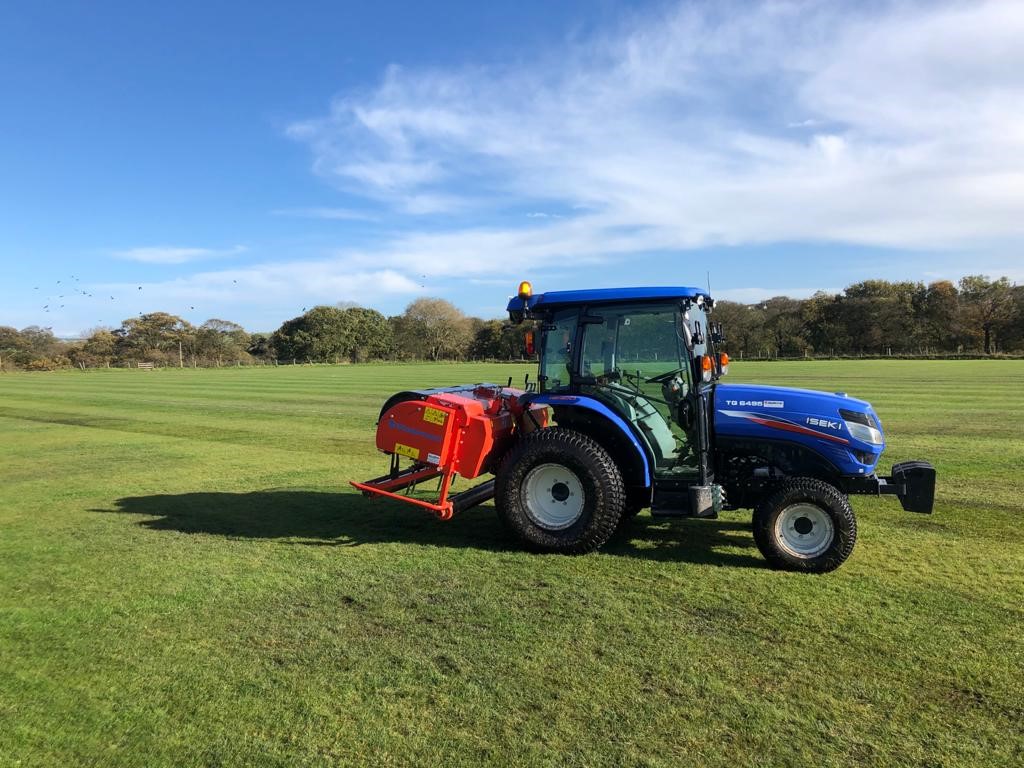 Volunteer groundsman, Mark Bolton, also displays a commitment far beyond normal expectations. He works full time as machinist with BAE Systems at Samlesbury, with his part-time volunteer work at the football club racking up an additional 20 hours on duty. He joined in 2013 and his dedication to upgrade all four playing sites has been integral to much of the success.  Along the way, he and his helpers picked up Lancashire FA's 2018 'Grounds Team of the Year' award.
"When I started it was just as a football coach; the coaches also cut the grass and marked pitches for their own games, so nothing formal was in place," said Mark Bolton. "Now, I'm head coach, I also run the U15's, and am responsible for all pitch maintenance and finding playing slots for everyone."
The pitches are housed at locations within a two mile radius. In 2007 a Football Foundation grant saw Brinscall secure the Hillside Parke site for a new nine-a-side pitch. The club also shares a site with Brinscall Cricket Club, adjacent to the cricket square is a full sized pitch, with two additional pitches belonging to the local CofE school that the club maintain as part of a community partnership deal. These school pitches now rank among the best school pitches in the county. Finally, they have another 11-a-side which is situated in neighbouring Abbey Village.
Brinscall sits 780 feet above sea-level and boasts its own micro-climate.  "Can't lie," continues Mark Bolton, "I live 2½ miles away and wear t shirt and shorts but as soon as I come up here, the layers go on… In winter it's nicknamed Pneumonia Park.  Chorley is five miles to the south; it gets about 1100 mm of rain a year. Our weather – even in the summer -can be a bit of a challenge".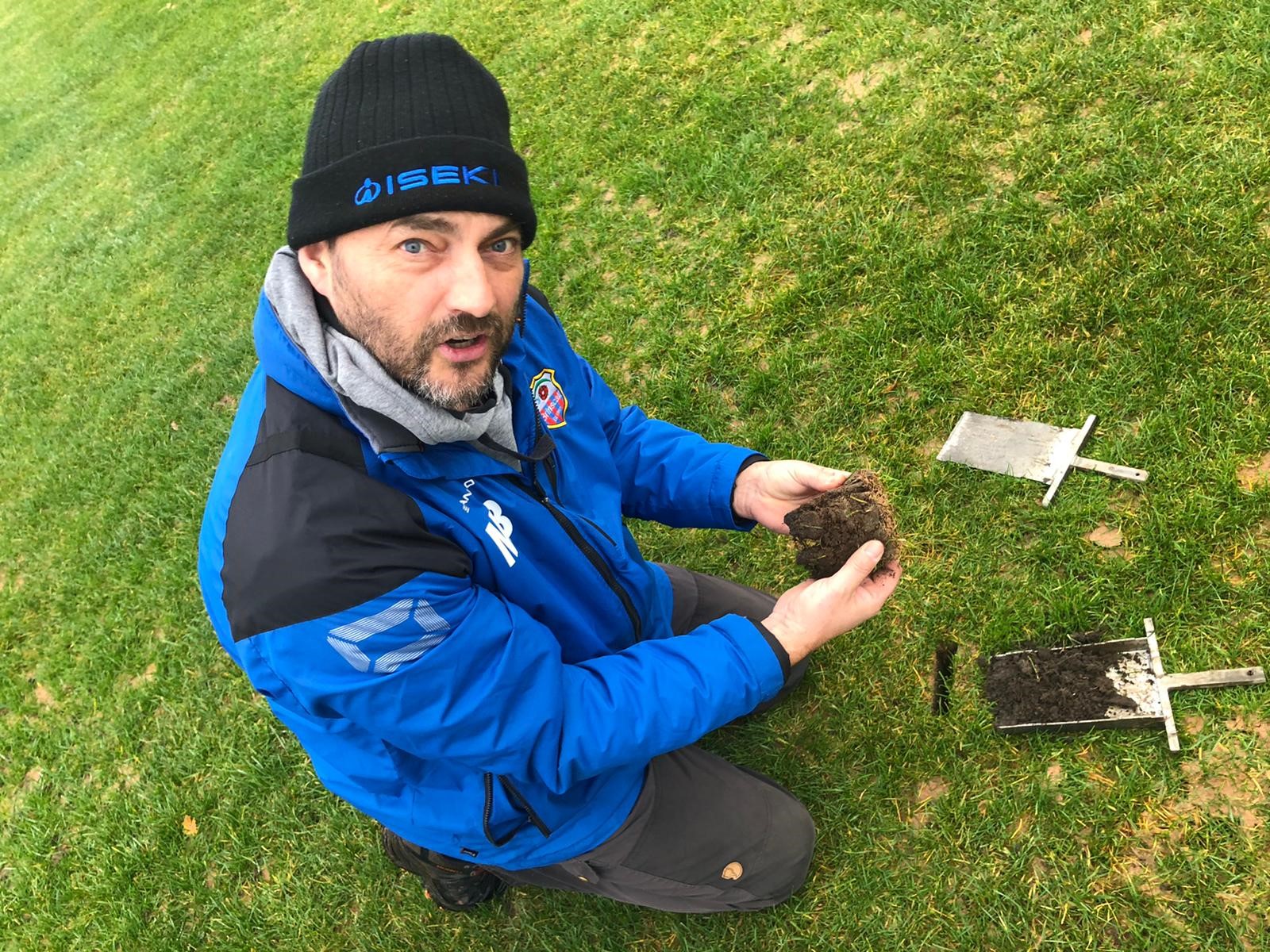 Early October, Brinscall took delivery of a Wiedenmann Terra Spike GXi8 HD, from dealer Balmers GM at Burnley. "The Terra Spike," said Mark Bolton "was the piece of kit central to our needs."
"Above all else I knew we needed an aerator but making it happen isn't that easy. A grassroots club like ours needs to fight for every penny.
"About 18 months ago I was invited to a behind the scenes event at Wembley, whereupon I got to talk about our facilities with head groundsman, Karl Standley.  He was very helpful and encouraging.
"Fast forward five months and I got a call from Lancashire FA's Lee Boyer to tell me that Karl, together with Scott Brooks, then the head groundsman at the FA's St George's Park, would visit next day. It was such a gesture to come to us.
"Even on a pretty damp day they were immediately struck by our view down the valley on to Rivington and beyond. It is breath taking and always such a positive feature. 
"They recognised ours is heavy clay soil. 'Get air into the pitches as often as possible', they said. 'Aeration on repeat; every five weeks to put some fractures into the clay to get it open'. As a contractor charges around £1000 a time to do all pitches, they advised applying for funds and saving to buy our own.  They said as a volunteer, the club needed to make best use of my time; aeration speed was imperative with five pitches to maintain. They suggested that as Wiedenmann aerators do pitches in around 3 hrs and were incredibly fast I should try one. So that's what we did. Ben Cook from dealers Balmers GM and Wiedenmann's Mike James and Andy Kerr came out twice to demonstrate, once just prior to lockdown and then when restrictions allowed.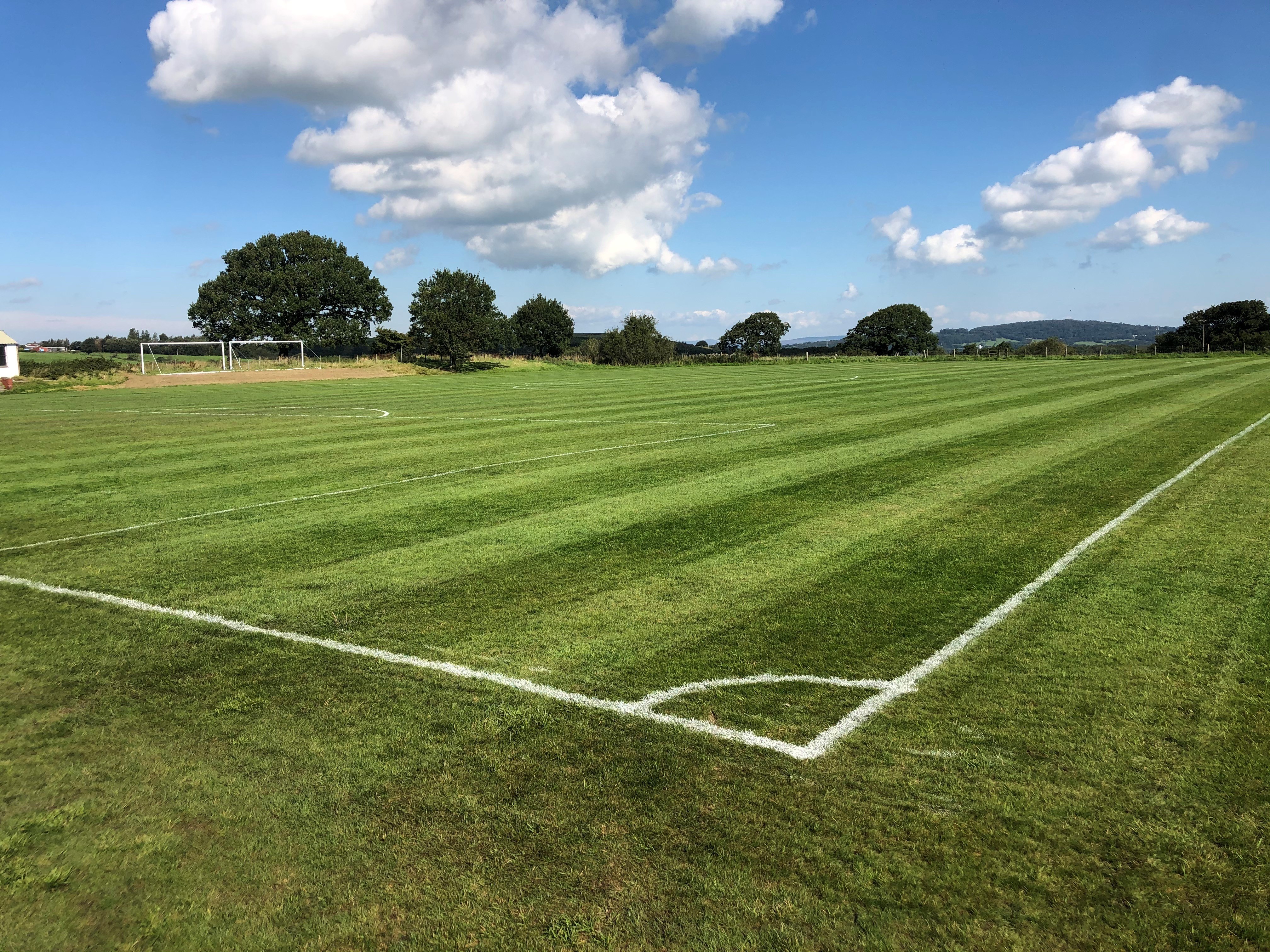 After that Mark and the Brinscall committee, including Chairman, Mark Oldham, made further funding applications and cleared the necessary hurdles and assessments. Ian Mather Brewster, the GMA's regional pitch advisor for the North West, supported all he could. Existing machinery was sold and spend throughout the summer was minimised. In September 2020, Brinscall Juniors was awarded £45,000 thanks to Lancashire FA and a Football Foundation Grant. As well as the Wiedenmann Terra Spike, the team purchased an Iseki tractor a Wessex RMX mower and Charterhouse multi-sport.
The Terra Spike went straight into use removing compaction, improving drainage and promoting root growth with all pitches initially spiked to a depth of 175 mm using 12 mm tines.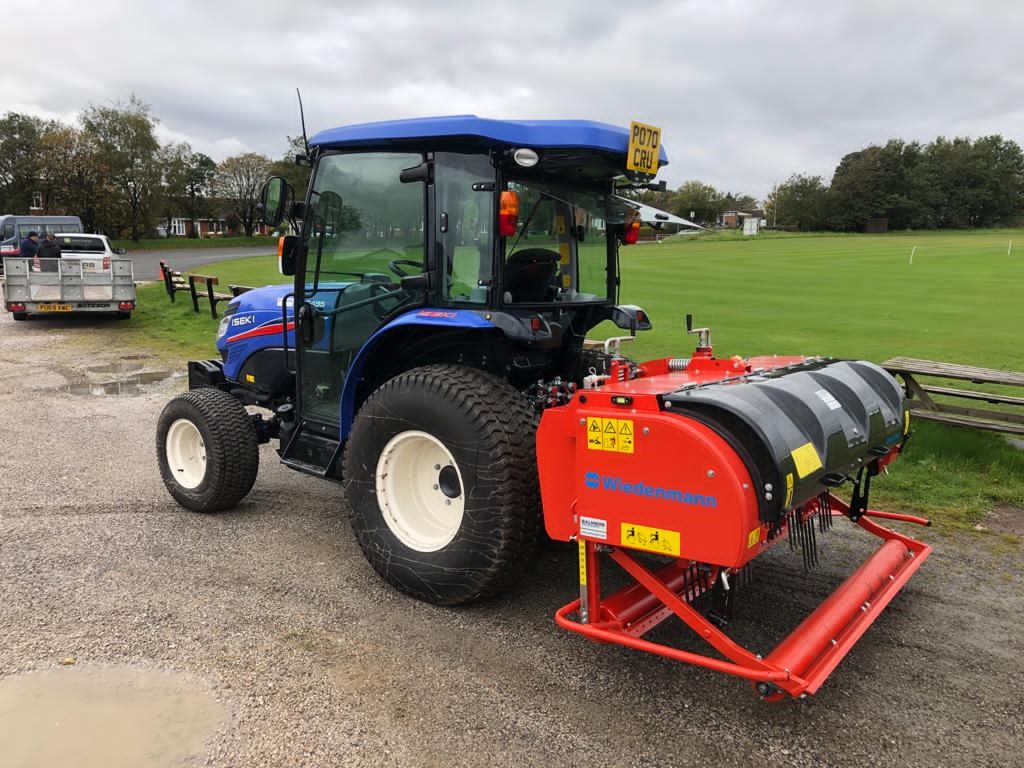 "Already I've used the GXi8 on our Abbey site to get standing water away from a corner. Before I knew it, I'd done a third of the pitch. But we're happily into the five week rotation and that will go on until about April. One particular area where thatch is a major issue will be hollow cored in spring to get sand deep into the soil profile…then assuming the pitches remain soft enough, the plan is to continue light tining across the summer with 8mm tines. We've also promised to assist four local schools with the occasional free aeration of their pitches.
Now their new maintenance machinery is in place, Brinscall's next challenge is finding more space to play.
"With 29 teams in truth we've run out of space", continued Mark. "We thought we'd secured temporary respite by booking pitches at a new 3G centre down the valley for our under 18s. Pitches which were to be available from October won't now come on stream until February 2021 at the earliest because of Covid. That bad news means one of the 11 a-side pitches is receiving immediate remedial attention to try to withstand the additional winter play it's going to get. The GXi8 got an extra run out, punching 20mm holes at 25 cm deep, followed the next day with a contractor spreading 60 tonnes of sand.
"However, a short-term fix won't resolve the accommodation issue. After a bit of searching we've identified a piece of land which might help us out. If we can persuade the farmer to lease it to us, then with some work on my part, we've found 2021's project," laughed Mark Bolton.