Making the choice between purchasing new or used can often be a challenging decision.
With a wide range of both new and used groundcare machinery available at Balmers GM, we can help you through the decision process and highlight the considerations to buying both new and used groundcare machinery...
The Pros and Cons of Buying New vs. Used Groundcare Equipment
Deciding whether to buy new or used groundcare equipment involves considering several factors, including the cost, quality, reliability, and durability of the machinery.
New equipment undoubtedly has strong advantages. Buying new groundcare machinery will boast the latest technology, a full warranty, and no prior wear and tear. However, it does usually come with a higher price tag, faster depreciation, and limited options. 
In comparison, used equipment more often found to be less expensive, offers more variety, and has already experienced initial depreciation. However, it may have suffered some wear and tear, limited warranty, and older technology. It's essential to weigh these factors and consider your specific needs and budget to make the best decision for your situation.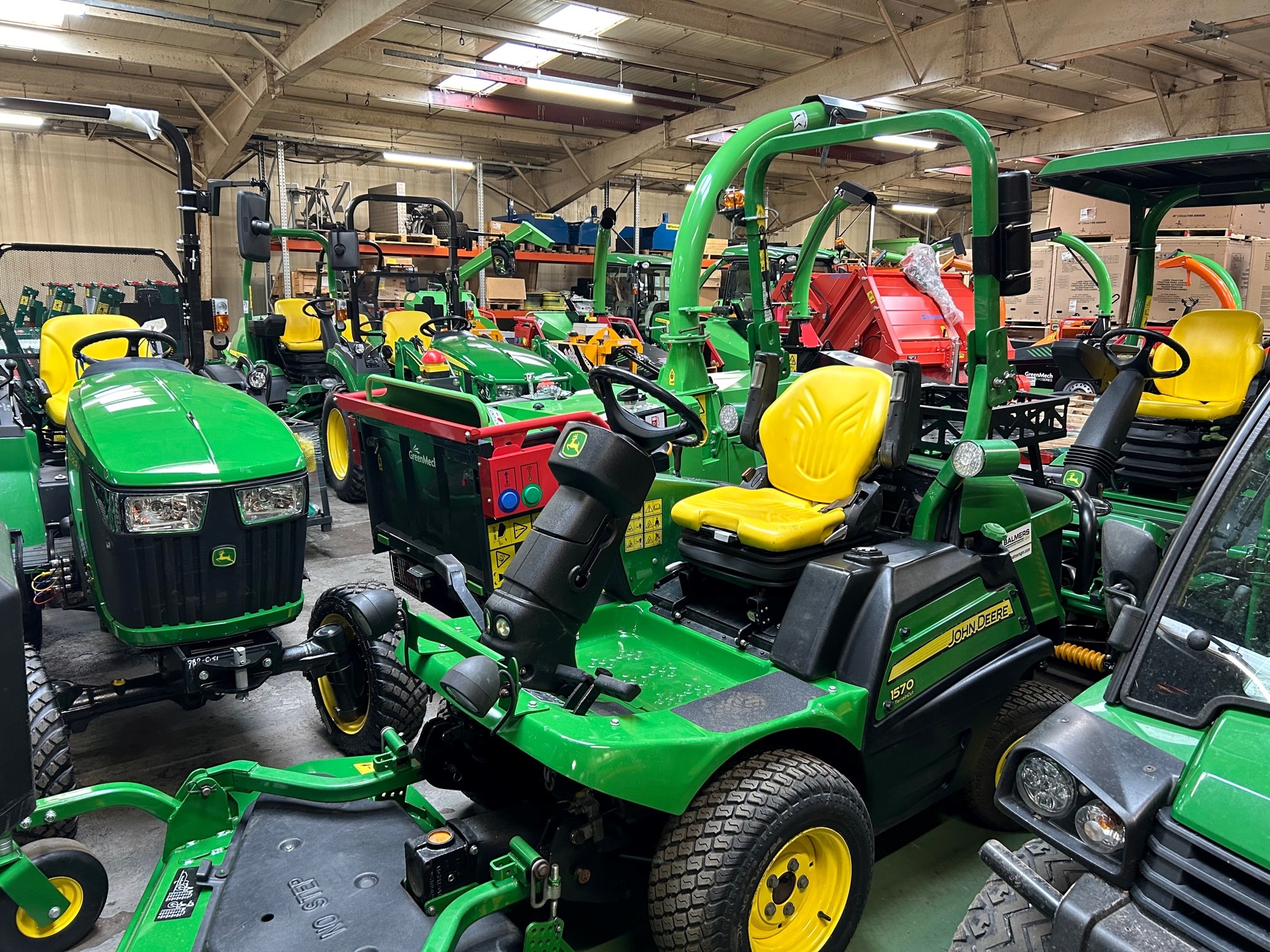 Research is key
Whether you buy new or used, you should research the machinery before purchasing. Familiarise yourself with the models available, what features they have and what the pricing is like for each of them. By doing this, you can weigh up which make and model is most suited to your needs and budget to get the best fit for you. Having this knowledge will help you to identify a good buy and whether buying used is really worth it against the price of a new one.
Similarly, if you do find used machinery that you think matches your needs, be sure to ask all the right questions to the seller. Ask for service history and if it has had a history of problems with the previous owner. Rest assured that when you purchase used groundcare machinery from Balmers GM, all used machinery is carefully prepared to the highest standard. Contact us to discuss all of our used machinery.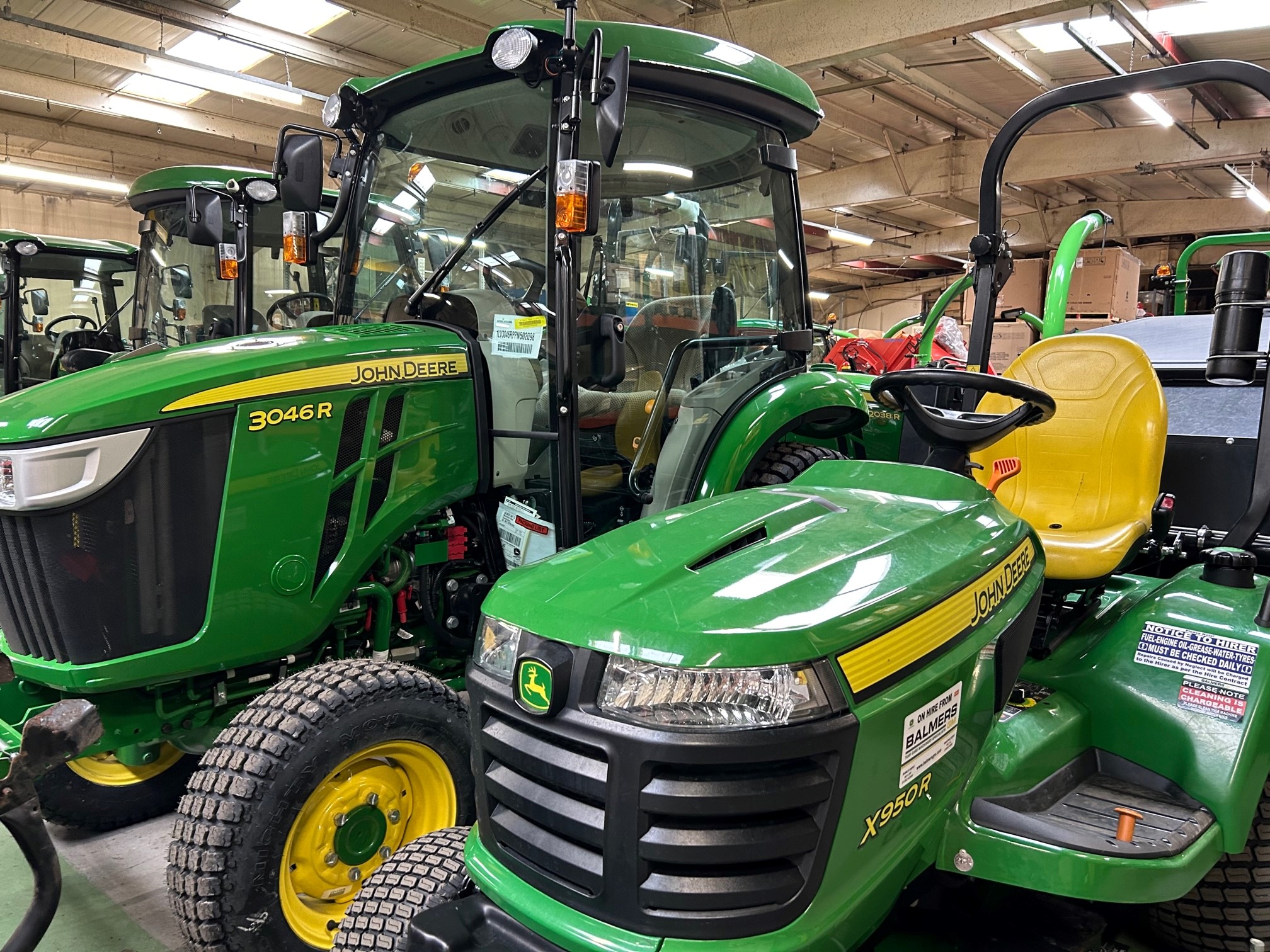 Maintenance and Durability
When it comes to maintenance and durability, there are some differences between new and used groundcare equipment.
New equipment typically requires less maintenance in the short-term, as it is free of wear and tear. It's also less likely to break down or need repairs and in the event it does, You are more than likely covered under the manufacturer warranty to give full peace of mind. This factor is usually the deal breaker for those who decide to buy new.
Balmers GM are one of the UK's largest dedicated ground care machinery dealers and our all-encompassing range of new groundcare machinery comes from the big brands such as John Deere, Timberwolf and many more. Find out more about our stock of new groundcare machinery here.
Used equipment may have already undergone maintenance and repairs, which can indicate its durability and reliability. Saying that, if maintenance and repair work has been completed correctly and you are buying from a reputable seller, we would argue that used groundcare machinery is just as durable and reliable as it is new.
At Balmers GM, each piece of used turf machinery is prepared in our workshop by factory trained and certified technicians prior to any sale. We also offer cost effective, fixed price servicing to help you plan and budget for your groundcare machinery maintenance. Discover more about our servicing fixed price and plans here.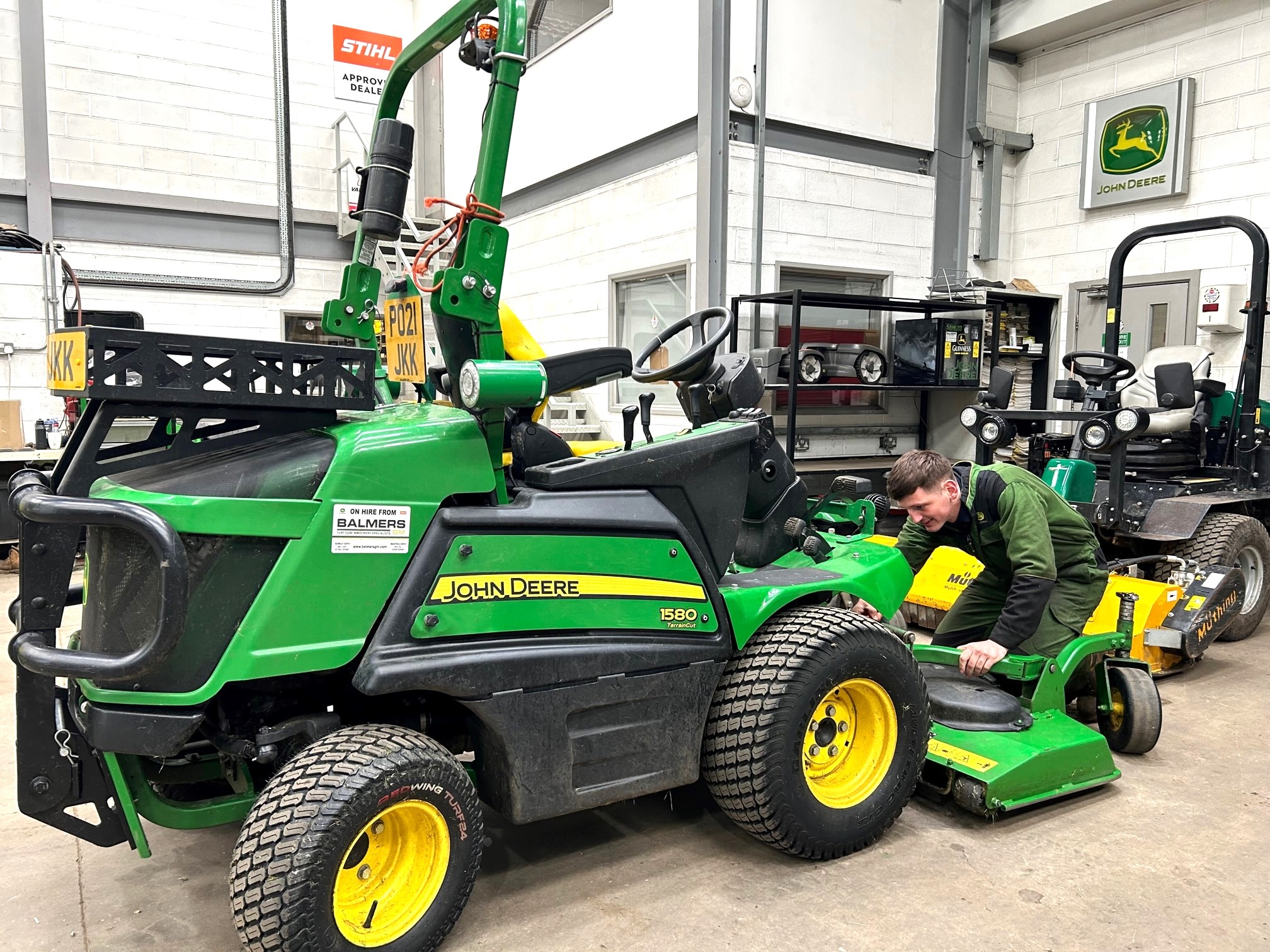 Remember to always look at the outer condition of the used machinery too. We know considerations should be made into the running of the machinery from the inside but we have to remember that the outside is just as important too. By taking a look from the outside, you can usually come to a conclusion if the machinery has been well looked after in the past. 
The environmental considerations
The environmental impact is an important consideration when deciding between buying new or used groundcare machinery. Buying used equipment can be more environmentally friendly since it reduces the demand for new machinery production reducing the amount of energy and resources required for manufacturing. Buying used also prevents additional waste by avoiding disposal of old machinery. Some would argue that new equipment may have more eco-friendly features and technologies that reduce emissions and energy consumption, which is valid however, the production of the new machinery still needs to be considered if you are looking at sustainability when making the choice between new and used.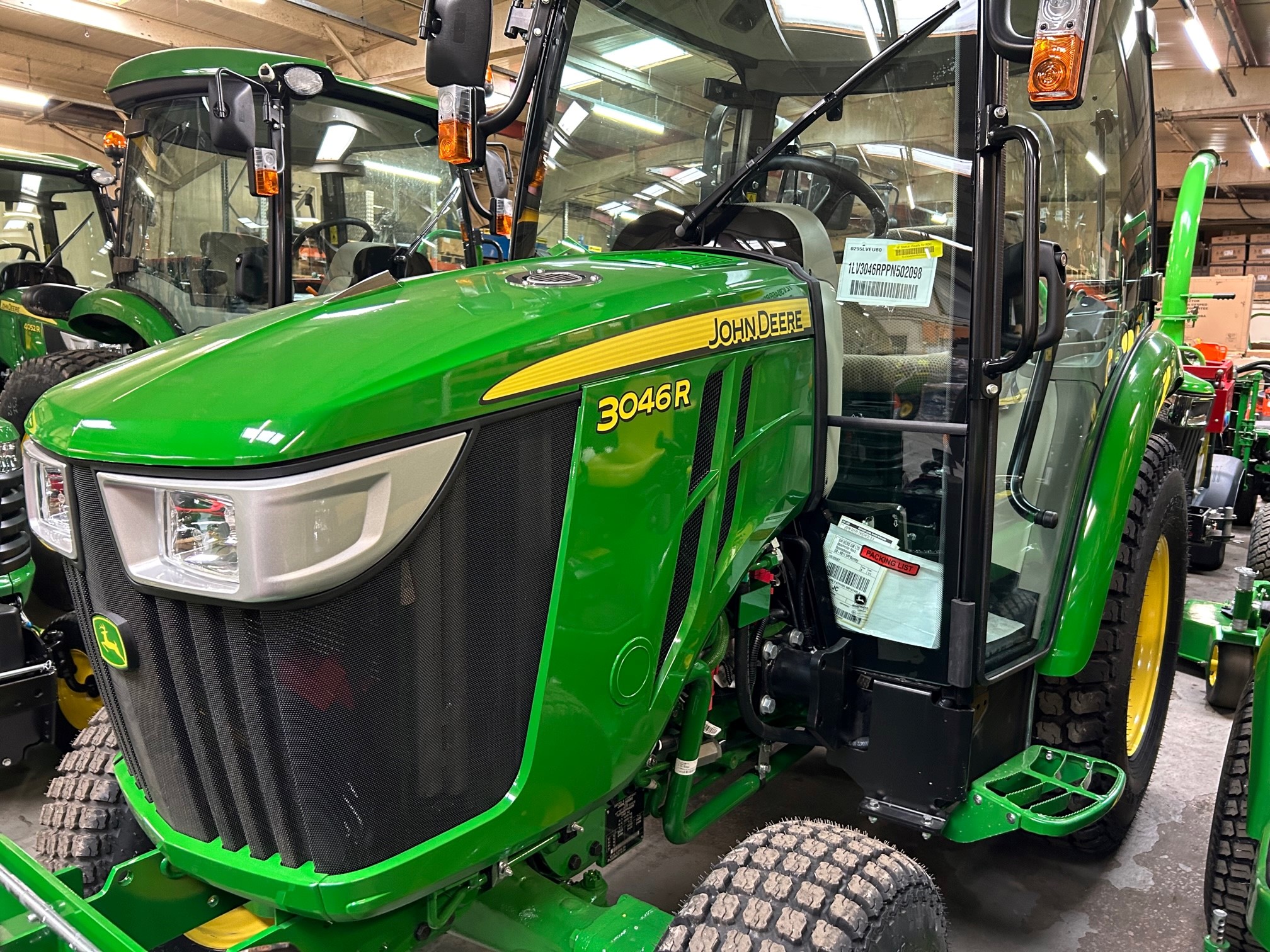 How we can help 
When deciding between new or used groundcare machinery, it's important to consider the pro's and con's we have outlined above and weigh up your options based on your needs and budget. It's crucial to buy from a reputable dealer when purchasing used machinery, and factors such as maintenance and environmental impact should also be taken into account.
Balmers GM are one of the UK's leading suppliers of used groundcare machinery. We provide nationwide delivery across the UK, and facilitate export shipments to Europe. Our team has over four decades of experience in the groundcare industry and we have an extensive range of used machinery offerings available to suit a variety of needs and budgets.
Find out more about our used groundcare machinery.