If you're considering purchasing groundcare machinery, you will need to decide if you are going to be buying new or used. This short guide will walk you through the considerations for purchasing used equipment and introduce you to our selection of used groundcare machinery.

If you are interested in purchasing new equipment, Read our buyer's guide to new commercial groundcare machinery.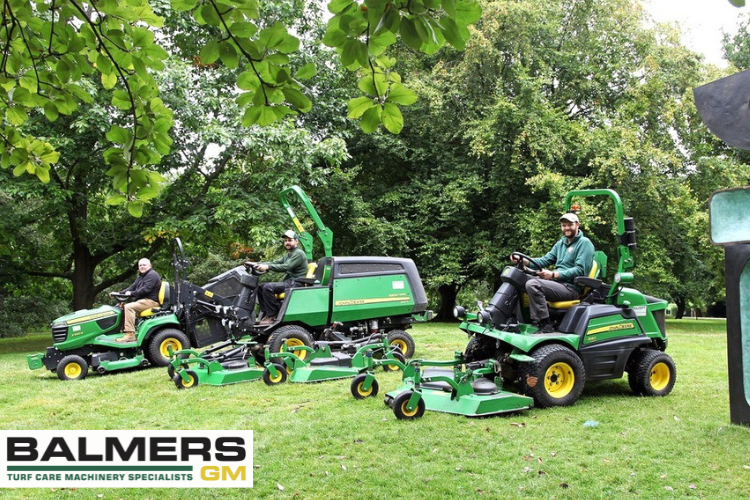 When looking at used groundcare machinery for sale, what factors should be taken into consideration?
Identifying a good quality piece of used groundcare machinery can often be a challenging task, especially for first-time buyers. As a general rule, the perfect starting point is to take into account a range of key factors. 
These considerations are crucial to guarantee that the used machinery you choose is perfectly suited to your specific needs and requirements:
The age and condition of the machinery 

The previous service history 

The brand's reputation

The guarantee/warranty included
Why is it important to consider these factors before buying used groundcare machinery?
Considering all of these factors is essential as each one has a direct impact on the functionality, maintenance costs, and overall value for money of the machinery. 
With a remarkable 40-year experience in the sector, we have an undeniable, in-depth understanding of groundcare. Purchasing used groundcare machinery from Balmers GM means you can rest assured that all of the above considerations are covered.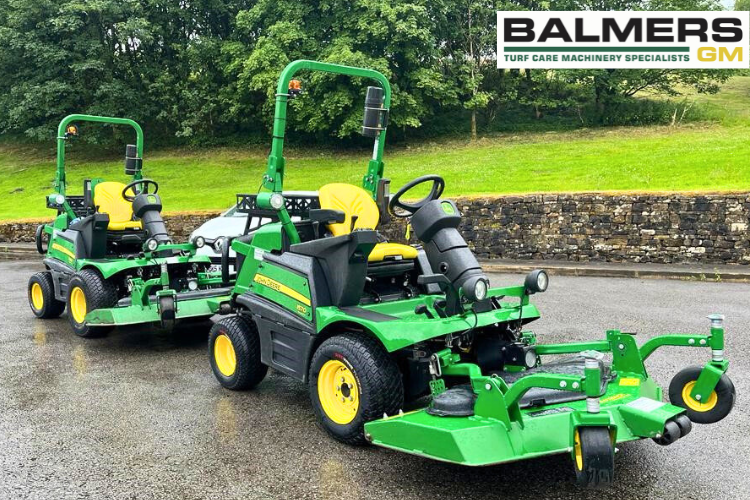 What types of used groundcare machinery does Balmers GM offer for sale?
As a leading supplier of used groundcare machinery in the UK, we take great pride in offering a broad range of used equipment for sale. From rotary mowers to compact tractors, we always have a diverse selection in stock for you to choose from. 
Our used commercial mowing machinery 
Our range of used rotary mowers and other pieces of commercial mowing machinery are from renowned brands like John Deere and Husqvarna.
No matter the make or model, all of our used commercial mowing machinery can be shipped anywhere in the UK, and we can also arrange export shipments to Europe when needed. 
Our offerings include a broad selection, from Wessex deck mowers to Husqvarna front mowers, you will be sure to find the perfect piece of machinery to fit your requirements.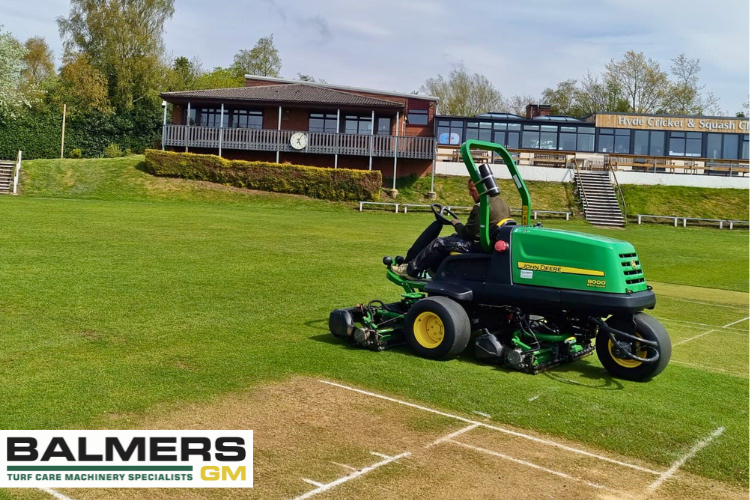 Our used John Deere lawn tractors
Nothing runs quite like a Deere! This still applies to the used groundcare machinery from this brand. When looking at used John Deere lawn tractors, you will find machinery that is as good as new!
As the industry's most prominent name, John Deere stands tall for its unmatched quality and durability. With this reputation, you can be confident in your decision to purchase a used John Deere lawn tractor without any hesitations.
At Balmers GM, we always have a wide selection of used John Deere lawn tractors available to purchase, each varying in price. 
USED JOHN DEERE LAWN TRACTORS FOR SALE
Our used John Deere lawn tractors undergo a meticulous examination by our factory-trained technicians. We also perform a thorough service, using genuine John Deere parts, filters, lubricants, and oil.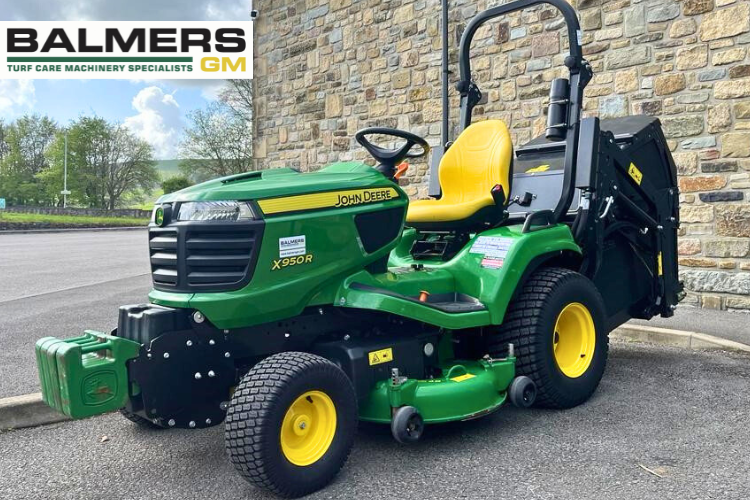 Our used wood chippers 
If you're looking to enhance your landscaping without breaking the bank, a used wood chipper is an investment worth considering. 
Among the comprehensive range of used groundcare machinery we offer, you will find a selection of used wood chippers, all of different sizes and specifications.
Our used wood chippers come with a variety of pricing options, but this doesn't reflect the quality. Every single one of our wood chippers up for sale comes fully serviced before being listed.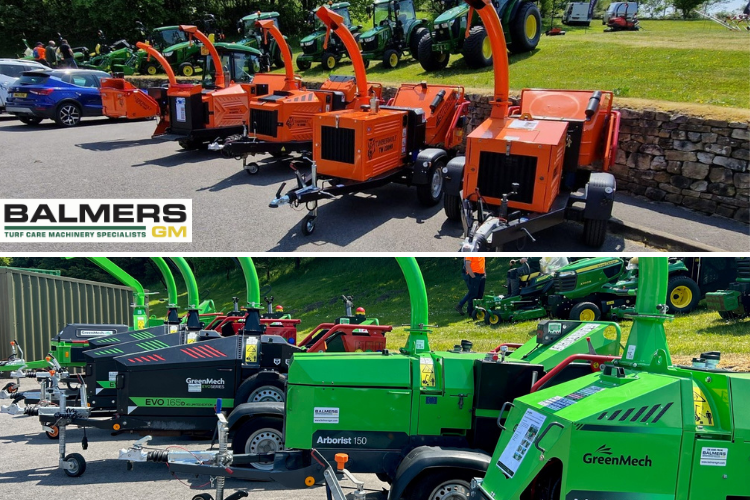 Other used groundcare machinery for sale
From turf renovation and winter maintenance machinery to trailers and plant machinery, we have a fully comprehensive range of used groundcare machinery for sale. 
No matter the type, every piece of used groundcare machinery undergoes thorough preparation before being offered for sale by our factory-trained and certified technicians. 
Unsure if you want to purchase used groundcare machinery?
Choosing between new or used can be tough. To help with your decision, you need to consider the key factors and ensure that you weigh up your options based on your needs and budget. Whichever you decide, we have an extensive range of both new and used commercial groundcare machinery available. 
Please feel free to contact us for more information.
https://www.balmersgm.com/contact
Wakefield - 01924 679400
Burnley - 01282 453900