Autumn, the season of falling leaves, offers a picturesque display, but it also calls for increased maintenance efforts. This is where the convenience of leaf blowers becomes evident. 
Among the leading brands renowned for their top-tier leaf blowers, Husqvarna and Stihl stand out. They provide a diverse selection of options tailored to varying requirements. 
At Balmers GM, we have a selection of battery-powered handheld and backpack leaf blowers, ready to assist you in tackling your autumn chores.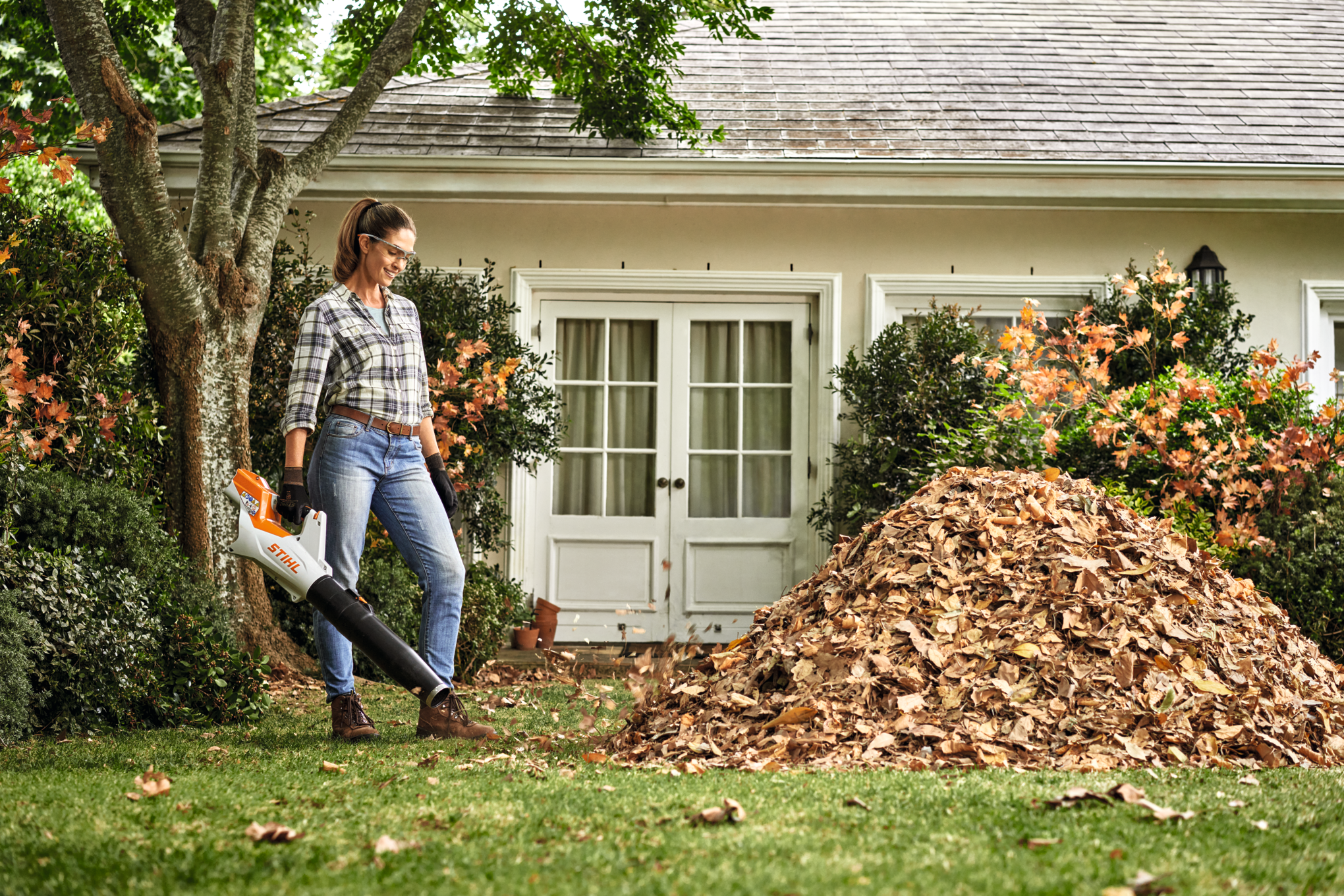 Battery-Powered Convenience
Battery-powered leaf blowers have gained immense popularity due to their convenience and eco-friendly nature. They eliminate the need for messy cords and noisy gas engines while still providing impressive power. Let's explore some of our top picks…
Stihl Battery Hand-Held Models:
The BGA 45 is a compact, lightweight option suitable for small gardens and quick cleanup tasks.

The BGA 60 targeted at homeowners, balances power and convenience, making it an excellent choice for most residential needs.

The BGA 100 is the go-to option for professionals, offering robust performance and extended runtime.
Husqvarna Battery Hand-Held Models:
The Aspire B8X-P4A is an ideal choice for small gardens, offering enough power for efficient leaf blowing.

The 120ib caters to homeowners, providing a perfect balance of performance and ease of use.

The 525iB is designed for professionals who require top-notch power and durability for larger projects.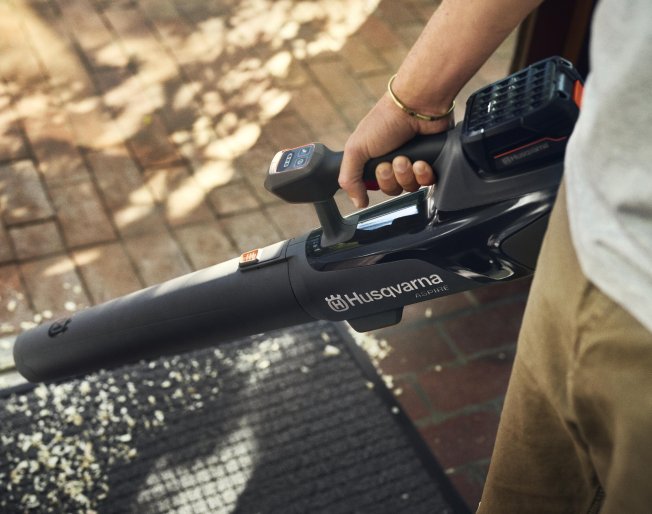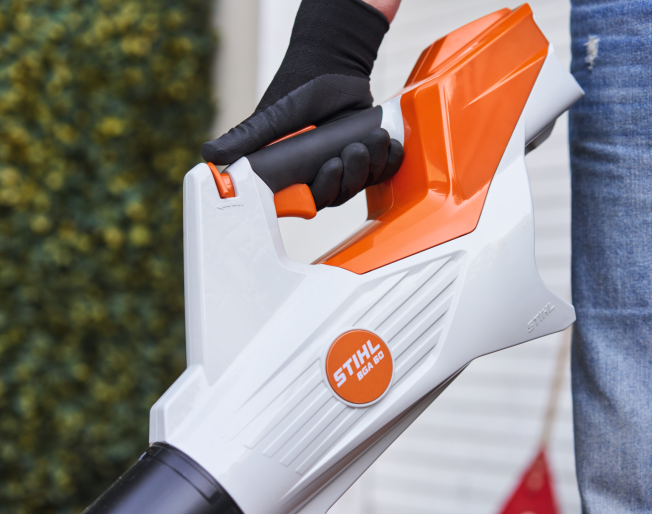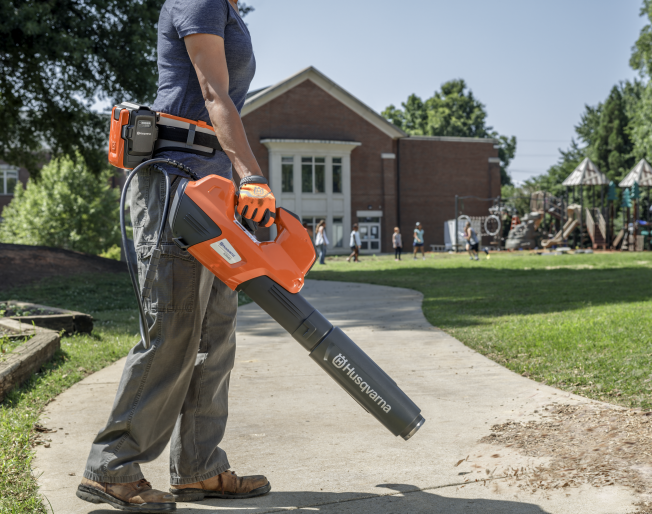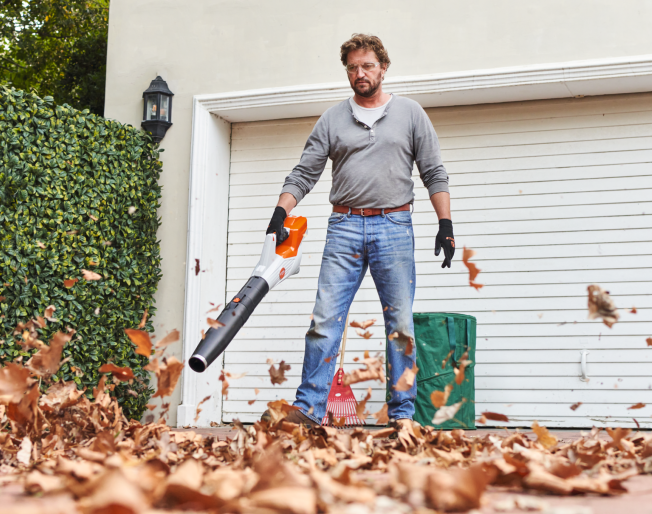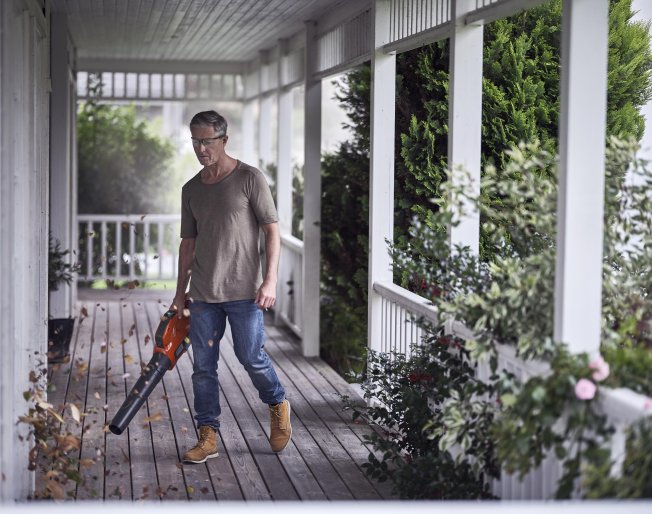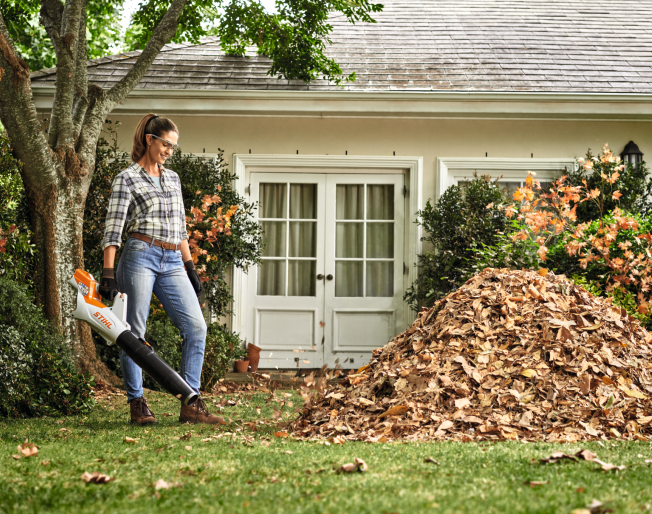 Power on Your Back: Backpack Models
For those with larger areas to maintain or professional landscaping needs, backpack leaf blowers are the way to go. They distribute the weight evenly, reducing fatigue during extended use.
Stihl Battery Backpack Blower: BGA 300
The BGA 300 is a new addition to Stihl's lineup for 2023, targeting professional users in the AP category. It promises impressive performance and runtime, making it a worthy contender in the backpack blower market.


Husqvarna Battery Backpack Blower: 550iBTX
The 550iBTX from Husqvarna is another professional-grade option. It's designed to deliver outstanding power and efficiency, ensuring that even the most demanding tasks can be completed with ease.


Choosing the Right Leaf Blower for Your Needs
Now that we've explored the various battery-powered leaf blower options from Husqvarna and Stihl, how do you choose the right one for your needs? 
For Small Gardens, consider compact and lightweight models, such as the BGA 45 (Stihl) or Aspire B8X-P4A (Husqvarna).

Both brands offer excellent options for homeowners. The BGA 57 (Stihl) and 120ib (Husqvarna) provide a good balance of power and convenience.

If you're in the landscaping business, go for the top-tier models like the BGA 100 (Stihl), 525iB (Husqvarna), BGA 300 (Stihl), or 550iBTX (Husqvarna) for exceptional performance and reliability.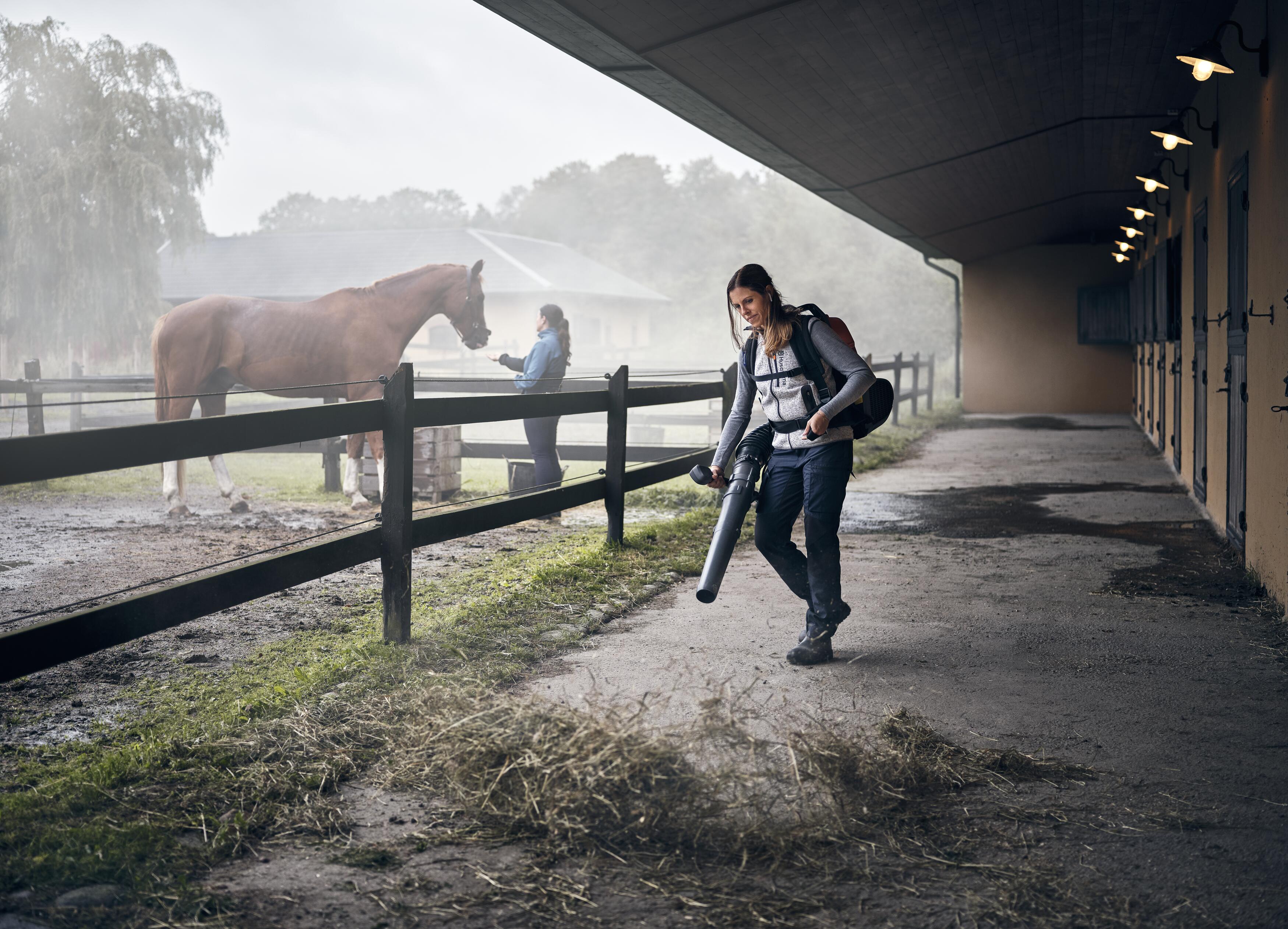 Leaf blowers are indispensable tools for maintaining a clean and tidy outdoor space. Both Husqvarna and Stihl offer an impressive range of battery-powered hand-held and backpack models to cater to various needs. 
Whether you have a small garden, are a homeowner, or are a professional landscaper, there's a Husqvarna or Stihl leaf blower model designed to make your leaf-clearing tasks a breeze. For more information on any of the models we have mentioned above, contact us.