Blink and you've missed it. In many ways, that's how 2022 felt… All of a sudden we're back into January, the time of year when everyone's attention begins to wander towards thoughts of Spring and the better weather that it brings.
It seems like only a few weeks ago we were experiencing, according to the Met Office, the joint hottest UK summer on record. Then, before we knew it, lawnmowers were giving way to brush cutters and chainsaws as Autumn descended. 
Now, we're firmly in the grips of Winter, there's only a few weeks until we'll be un-packing our garden and groundcare machinery back out from hibernation.
So with Christmas out of the way, tis the season for groundcare and garden machinery servicing to ensure all your machinery is in tip-top condition ready for forthcoming Spring season!
Why are groundcare and garden machinery servicing and maintenance important?
Whether you own a single lawnmower, chainsaw or leaf blower, or you're a groundcare professional your machinery will be in need of a little love every now and then.
It doesn't matter whether you've just used your lawnmower a few times, or whether you've used a certain piece of machinery on an almost daily basis, at the end of the season, it is highly recommended that you carry out a basic service at the very least. 
Surely it makes sense to undertake groundcare or garden machinery servicing at a time of the year when your equipment will not be in use? Well, you could wait until Spring (like everyone else), and your machinery will end up in the service centre, seemingly along with every other lawnmower and chainsaw in your local area!
Doing a bit of winter servicing is a great way to ensure that your machines stay in excellent working condition over the winter months, meaning that they are ready to tackle everything that Spring has to throw at you.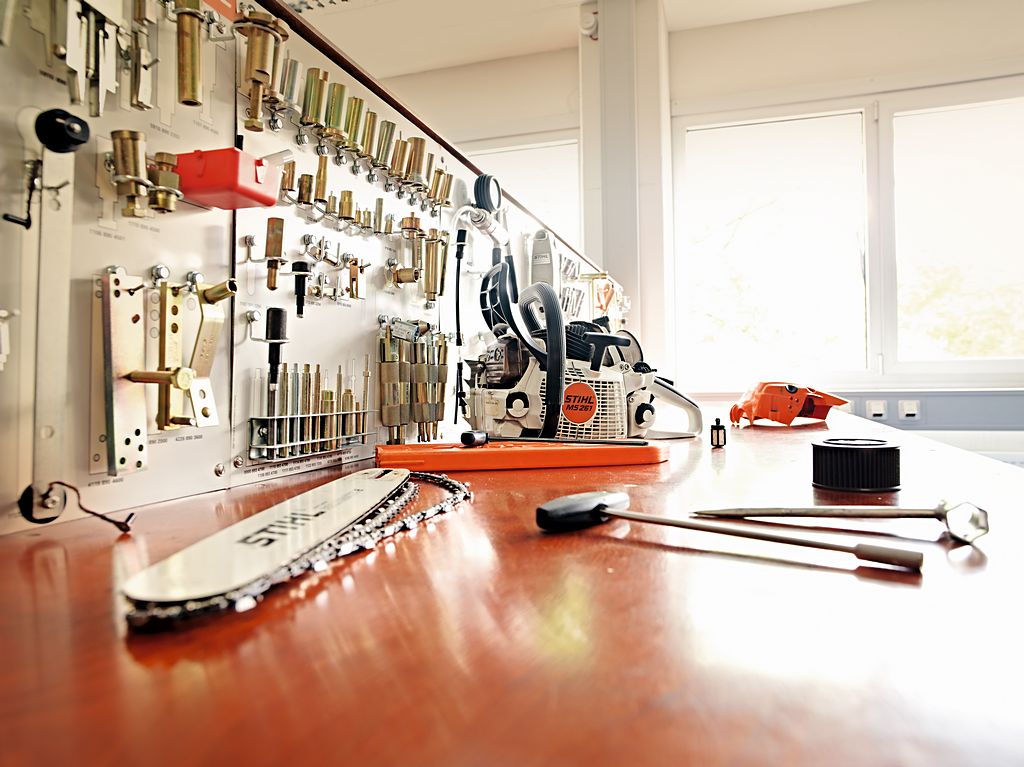 Our fixed-price groundcare and garden machinery servicing
Our simple and transparent fixed-price service menus help you to plan and budget your groundcare, lawn and garden machinery servicing or maintenance for the year.
For every machine we service and repair, only genuine parts and lubricants are used - all our services come with an expert check by our factory-trained technicians. They will advise of any potential issues if necessary.
We offer: 
Lawn and garden machinery servicing




Including push mowers, robotic mowers, ride-on mowers, leaf blowers, chainsaws, brush cutters, strimmers and even stone saws. 

Groundcare machinery servicing




Including compact tractors, commercial mowers and gator utility vehicles. 

Golf and sports turf machinery servicing




Including pedestrian greens mowers, tees, triple and surround mowers, fairway mowers and rotary mowers.
Please note that should we find any additional issues during the course of the service then these will be estimated separately prior to us making any repairs. 
 
For additional information on our groundcare and garden machinery servicing, you can either contact us or read our blog.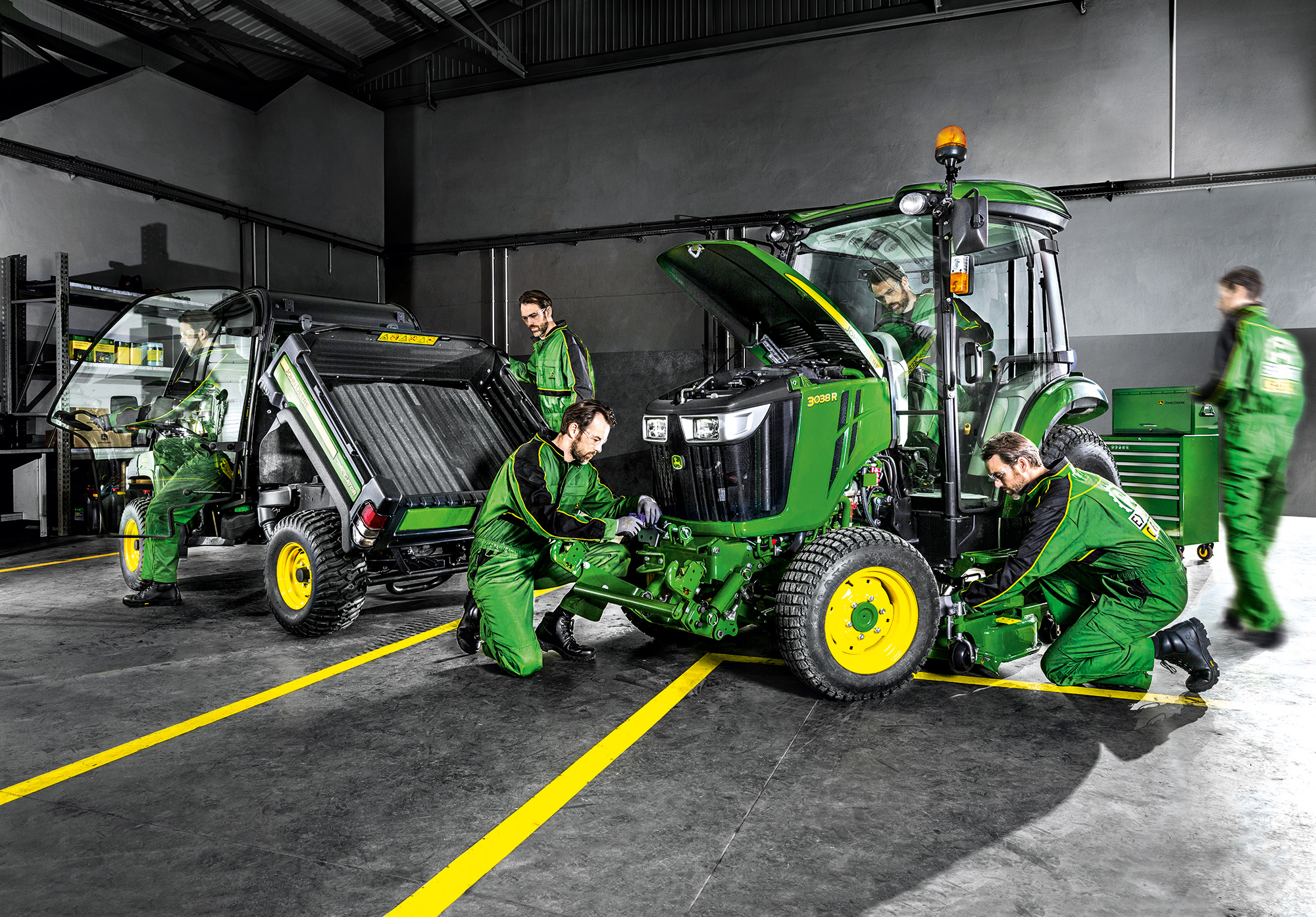 Why can't I carry out my Winter garden machinery servicing myself?
Well, you can! There is no need to bring your machinery to us (or any other dealer, workshop or service centre for that matter) for servicing if you do not wish to. But before you decide to carry out the servicing yourself, there are a few points we'd like to raise with you…
Think about when you take your car in for a service, how many times does the mechanic call you midway through the day to tell you they've found an additional, unexpected problem? Now imagine that you're undertaking your own groundcare or garden machinery servicing and you run into a similar problem. Do you have the knowledge and the experience to thin on your feet and rectify any unexpected issues?
Another aspect of groundcare and garden machinery servicing that is often overlooked by those who plan on carrying it out themselves is the cost of consumables… Do you know how much genuine Stlhl of John Deere filters, oils and spare parts cost?
You have to remember that the cost of servicing represents much more than just the labour costs, at Balmers, we only ever use genuine parts and consumables to ensure that your garden or groundcare machinery runs at its very best.
For any more information on our servicing options, please do not hesitate to contact us.