Here at Balmers GM, we have a broad range of John Deere toys and merchandise available all year round. However, we see our highest demand for these quality items around Christmas time as parents rush to get their little farmers their favourite John Deere toy tractors. 
These John Deere toys are scale models of some of the best-known tractors on the market today, which we break down into a few different categories.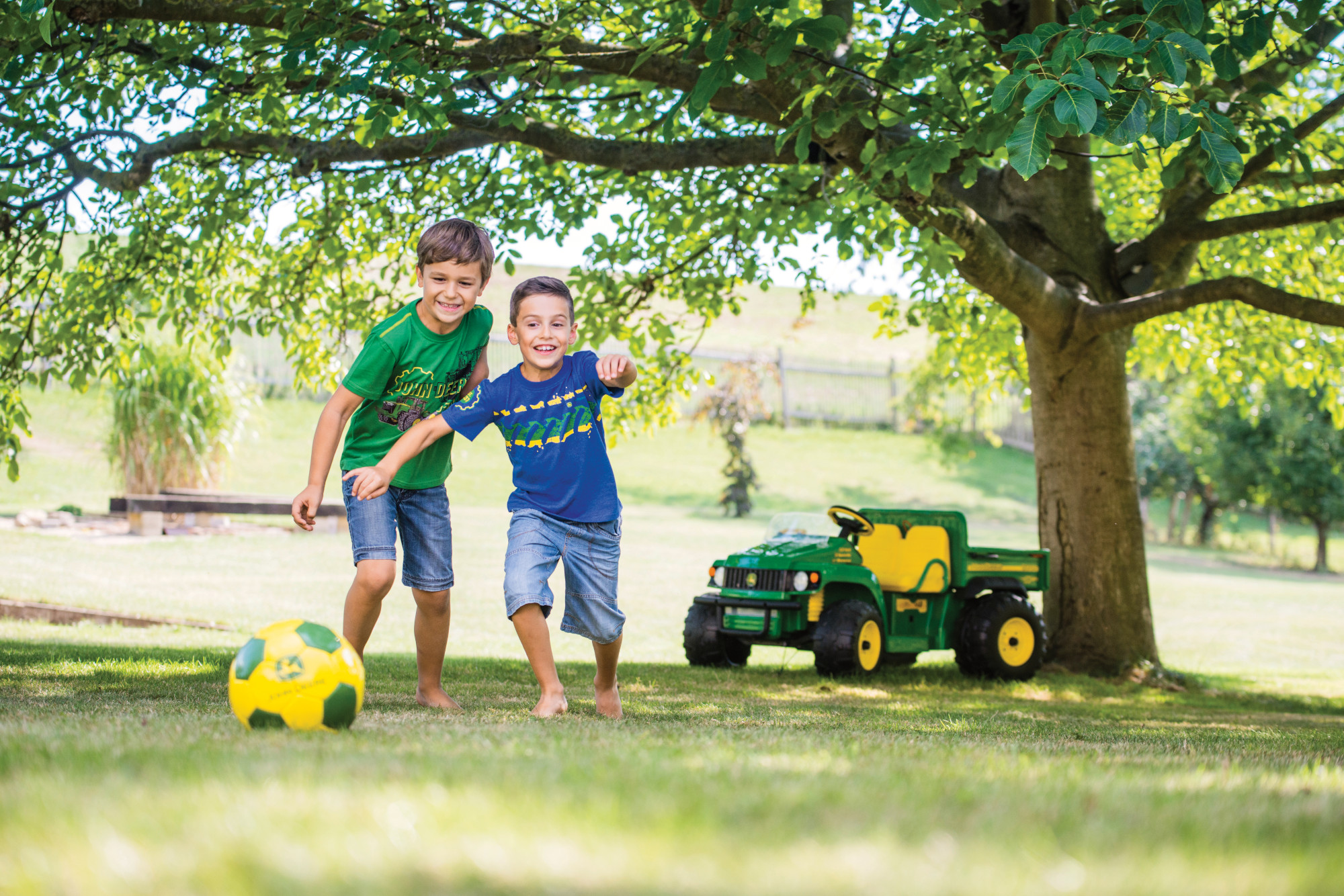 John Deere electric ride-on toys
Children just love ride-on toys, and our John Deere, electric ride-on toys are no different! Our battery-powered John Deere toys are a great way to introduce your kids to driving at a young age, with many of the models coming with multiple speed settings, including reverse!
With a choice of single or dual-seat John Deere electric ride-on toys available, there will be no shortage of smiles around the tree this year! Who knows, if you get a tractor with a trailer your children might even be more inclined to help you tidy up all the wrapping paper and cardboard that is inevitably strewn around the tree… Just make it a game, see how much they can fit in their trailer and they'll be hauling the rubbish in next to no time!
Our most popular model in this category is the Peg Perego John Deere Gator. This battery-powered, scale model is based on the real thing, and comes with improved smart pedal technology, which allows you to coast while using the power brakes on one pedal, increasing the total ride time by over 25%!
Additionally, the seat is adjustable, meaning that as your child grows, you are able to move it to suit them! You can shop our Peg Perego John Deere Gator here.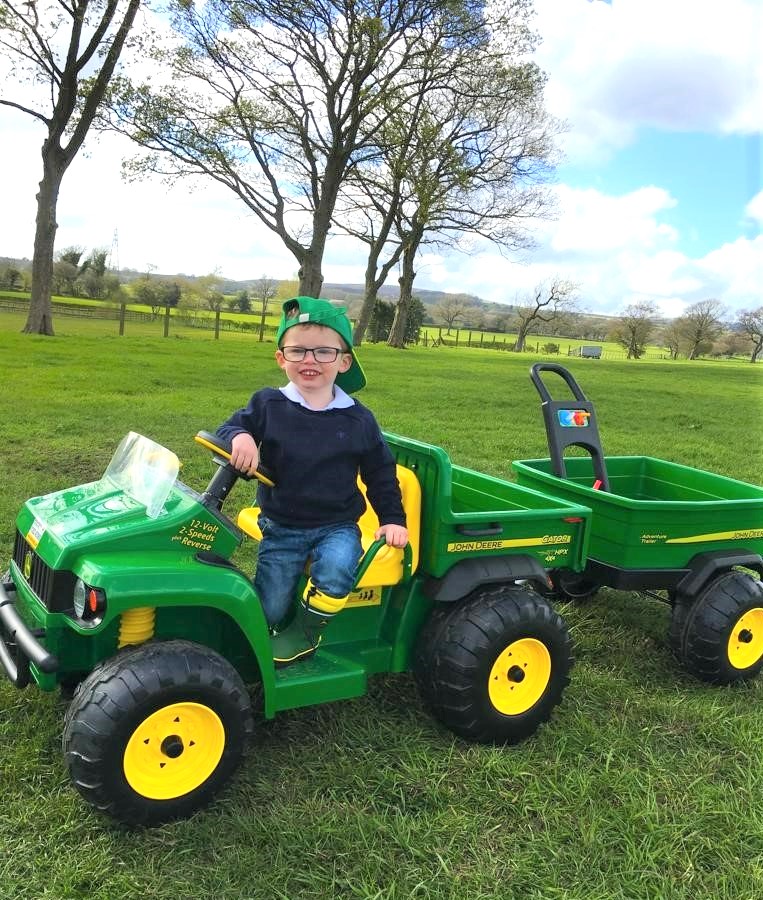 John Deere ride-on toys
We also have a range of John Deere ride-on toys that are powered the old-fashioned way, either using pedals, gravity or leg power!
This time of year we find that our John Deere snow cruiser sledge is always a popular choice as we prepare for the inevitable (hopefully) dusting of snow that makes this time of year a magical one. You can view our snow cruiser sledge here.
We're also offering some fantastic discounts on our Rolly Kid John Deere tractor and trailer and the model featuring the front loader. These two John Deere ride-on toys are every young farmer's dream come true! 
Suitable for children as young as 2 and a half, right the way up to 6 or 7, these pedal-powered tractors have a working steering wheel and a detachable trailer so they can haul their first loads around the garden. The bonnet even opens so your kids can fix and tinker with the engine!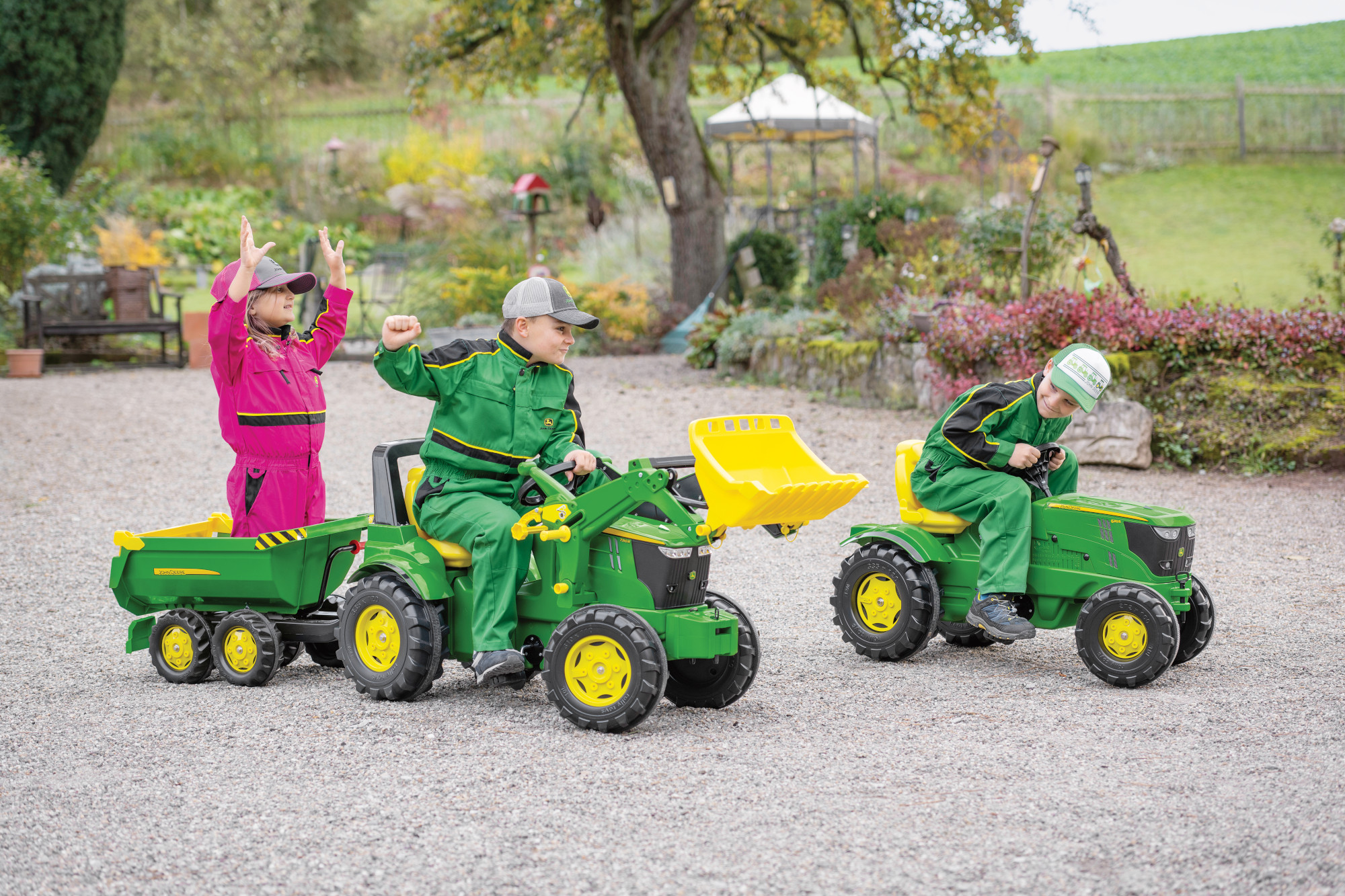 Bruder John Deere toys
Children learn as they play, and that is appreciated more than most by Bruder, a German toy manufacturer. They boast one of the largest selections of toy trucks in the world, which are renowned for their quality and durability. 
At Balmers, we primarily stock Bruder John Deere toys, ranging from lawn tractors with trailers, tractors, loaders, forestry vehicles and much, much more. So whether your little one is a budding farmer, forestry enthusiast or just loves toy trucks and tractors, we've got you covered.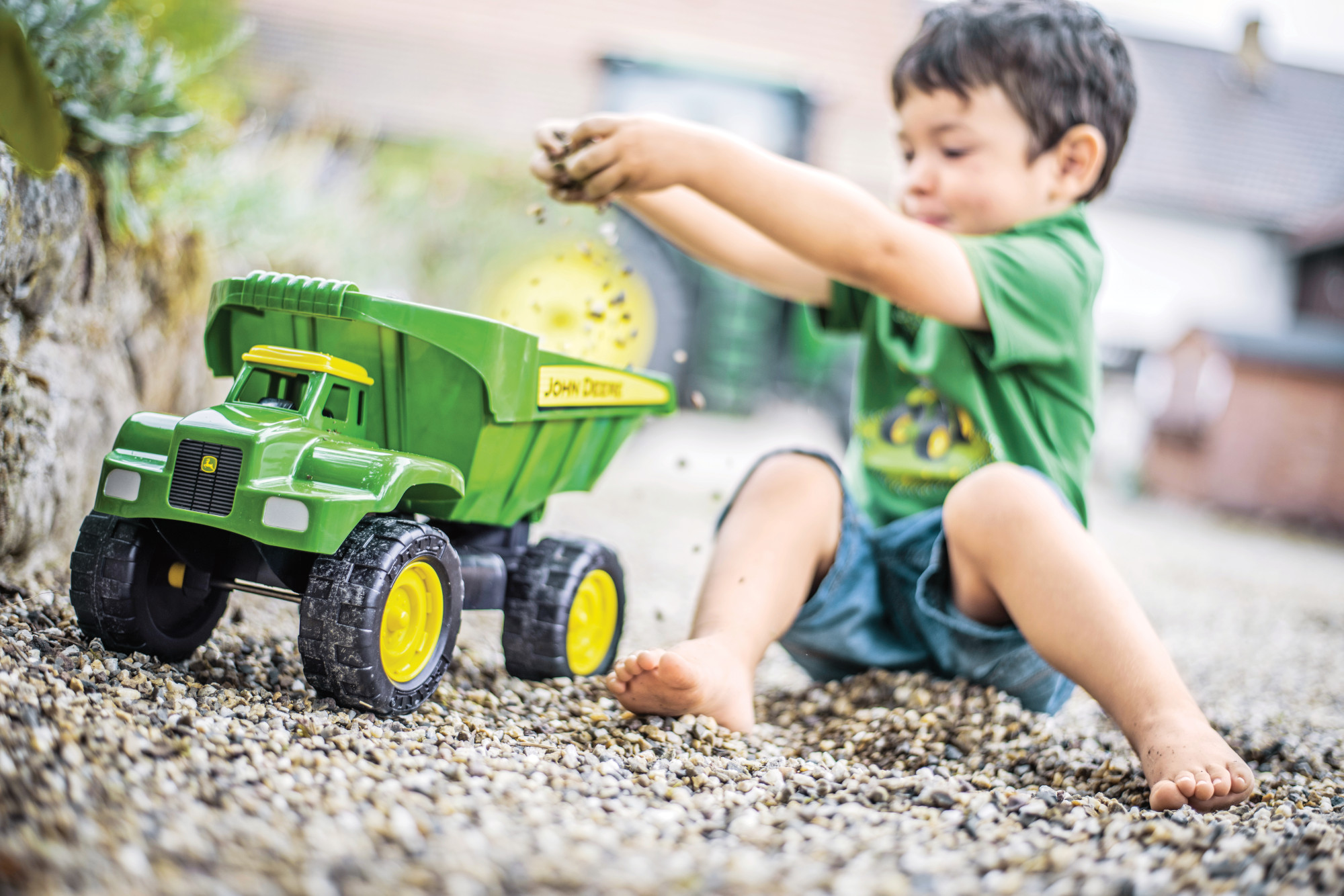 These excellent Bruder John Deere toys look just like the real thing and are sure to put a smile on your children's faces this year!
Some of our most popular Bruder John Deere toys include: 
We've also got a few winter-specific attachments such as snow plough blades just in case we have a white Christmas this year!
Something a little more grown up?
If you've read this thinking that while all this sounds great, you wouldn't be able to fit into the seats of anything we've mentioned, then this section is for you! Although don't forget some adults love Bruder John Deere toys just as much (if not more so) than children!
We've got a range of John Deere clothing available that would make a great stocking stuffer this Christmas… From overalls to fleeces, sweatshirts and more!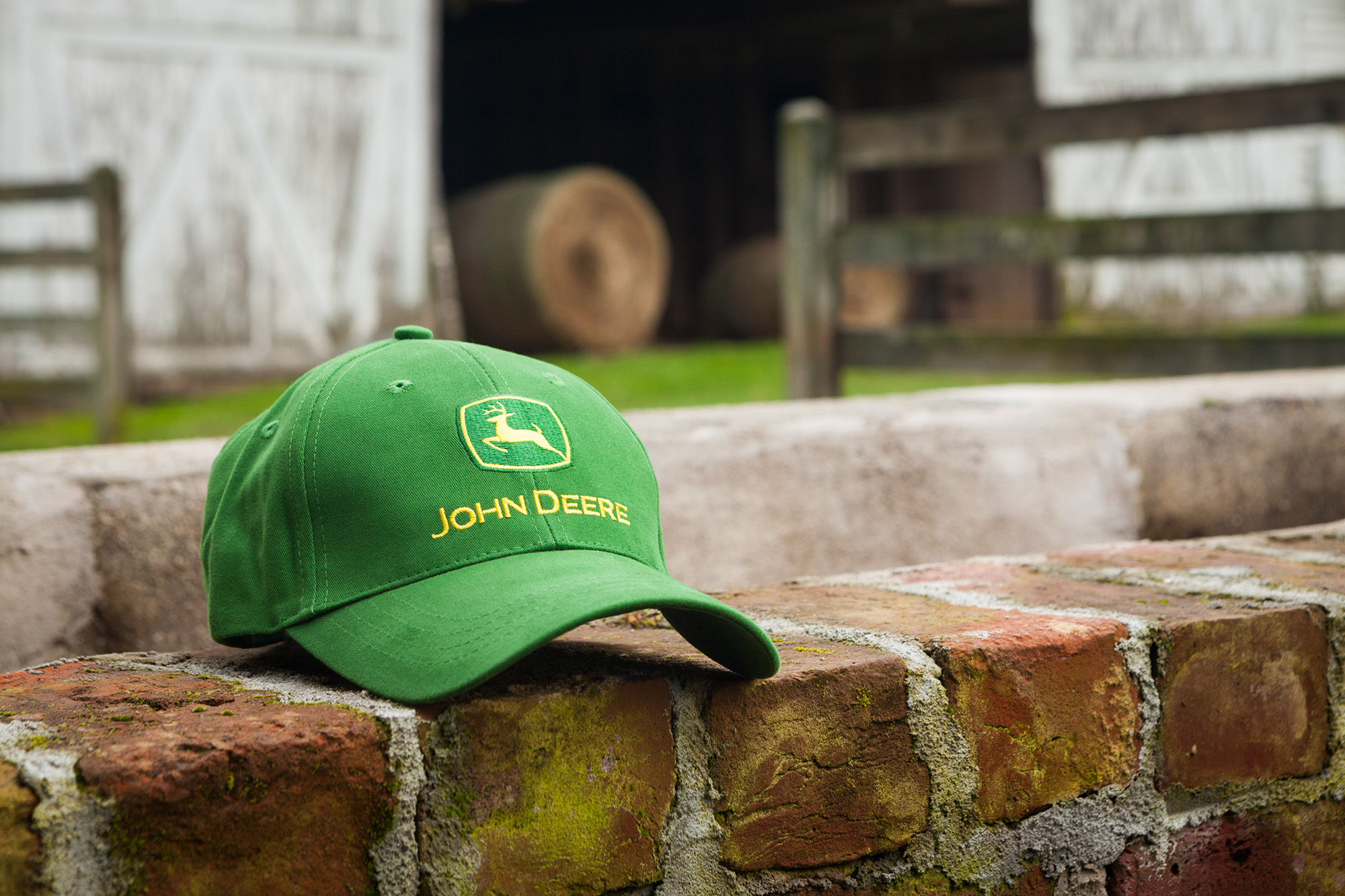 And if you're feeling a little cheeky, why not just get your loved one socks?! We're all adults, and let's be honest, can you really ever have enough socks? No, we don't think so either! So be sure to check out these stylish Stihl socks!
For any more information on our John Deere toys or other merchandise, please do not hesitate to contact us.