This weeks April offers include the versatile GKB CT-200 Combi-Tool, read on for more information......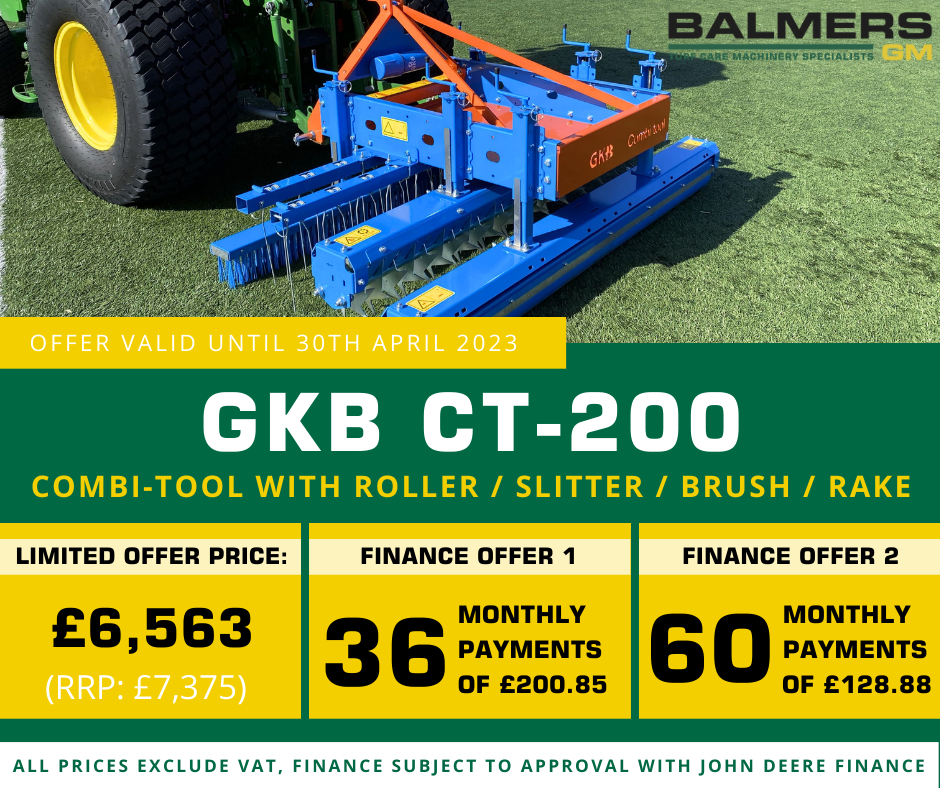 Combi-Tool – Sports turf in top condition quickly and easily
The GKB Combi-Tool combines several operations in one machine as it comes as standard with a brush, rake, slitter and roller.
The Combi-Tool consists of the standard base frame on which four tools are mounted, these tools can be customised to field needs by mounting multiples of the same attachment ie; 4 rake bars.
Switching between the tools is quick and easy, each tool can be independently set to the desired depth, this ensures optimal results. 
The multi-functionality of the Combi-Tool makes it the ideal machine for sports venues, golf courses, schools, local governments and contractors. Despite its simple design, this machine offers the ability to greatly improve the presentation, play-ability and the health of the surface in an easy way.
Want to know more? CONTACT US