Multi award-winning Yorkshire Sculpture Park attracts half a million visitors annually to its 500-acre estate near Wakefield.
Fashioned around 18th century Bretton Hall, the Grade 11 listed historic park and garden features dozens of iconic structures scattered across the valley destination, with north and south sides sloping down to two ornamental lakes.
The Park opens every day except 24 and 25 December, so the eight-strong grounds team knows the work to keep presentation pristine rolls on relentlessly.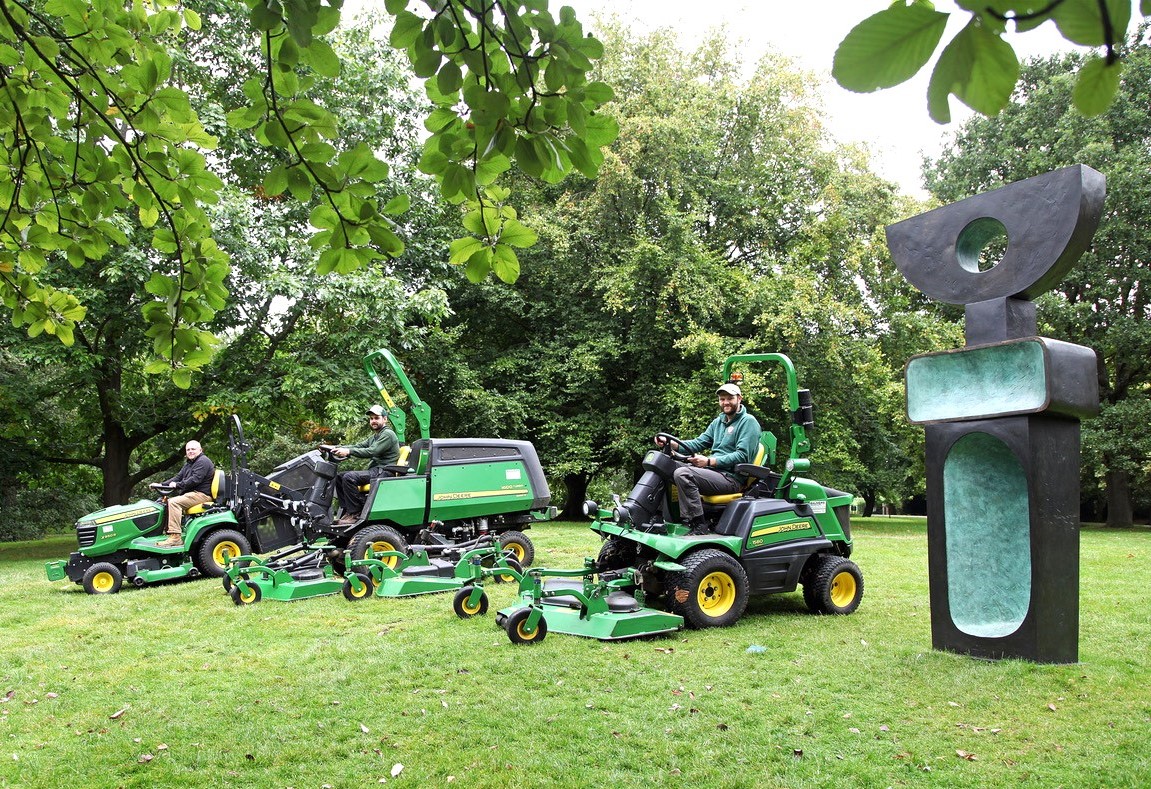 Diverse demand across the Park stretches from amenity grass and close-mown turf to formal gardens, arb work, water management and even a living roof on an indoor gallery, notes Mark Chesman, Head of Estates and Projects, who started life here as a landscape co-ordinator.
"Exhibitions and events run year-round," he says, "and visitors expect everything to look clean, tidy and well-maintained to set the sculptures off in their best light."
Handling the scale of the park's upkeep depends on minimal machinery downtime and helping the team in that capacity is a full, flexible service agreement with local John Deere dealer Balmers GM.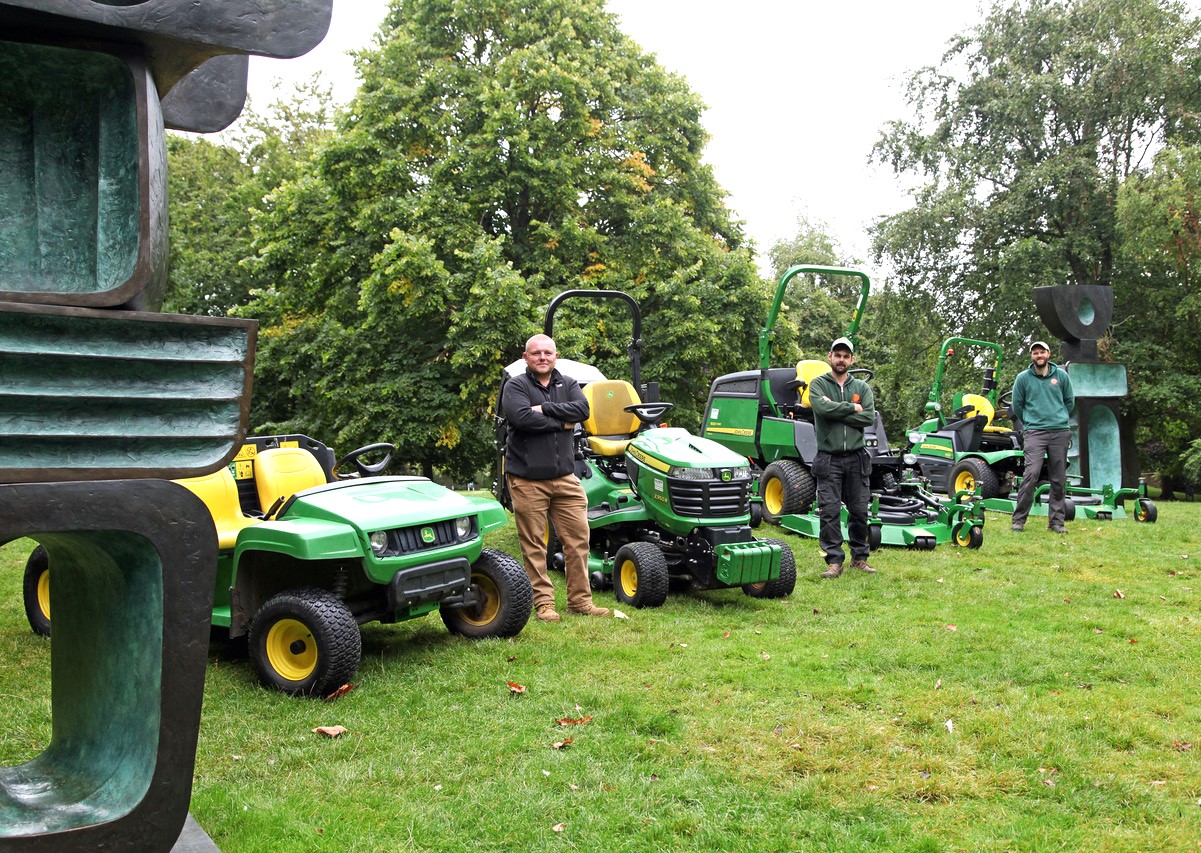 A longstanding Deere customer, YSP had no hesitation moving across to Balmers when it opened a branch locally in 2015 after the previous dealer closed.
"All the Deere kit is exceptionally reliable," Mark says. "Balmers are just a phone call away if we have any snags and they respond swiftly with fast turnaround on machine replacements."
The cost of the annual service, undertaken in autumn/winter when summer's heavy footfall lightens, is spread over 12 months, "which helps improve cashflow and gives us added peace of mind in knowing what the outlay will be", Mark adds. "We replace older machinery as and when we need to, with new Deere units, such as our wide area and front deck mowers, covered by JD Powergard protection."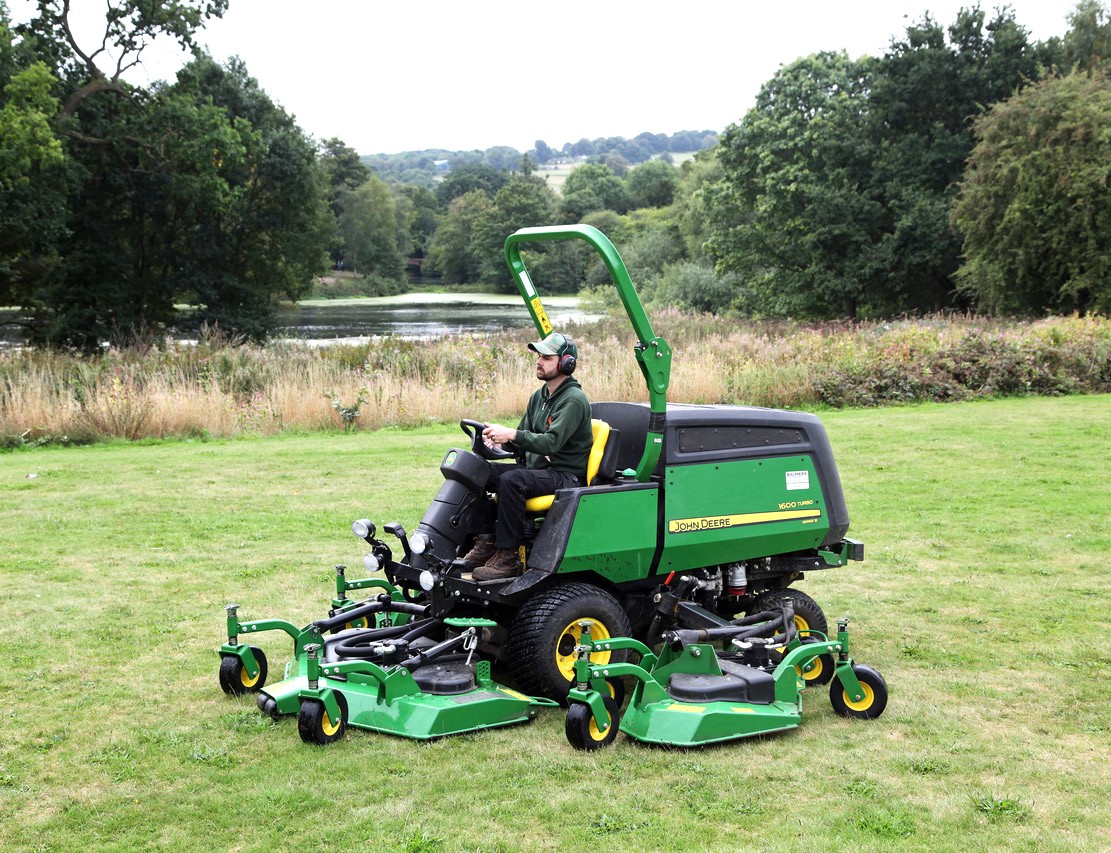 The fleet of five diesel Gator TH 6x4s does the donkey work of transporting equipment, tools, material and green waste around the park. "The tipping facility is particularly useful, while the Gator's six tyres ensure lower ground impact in the more sensitive areas of the site," Mark says.
Under his mission to switch over to electric tools and machinery, Mark has started the process by adding a Gator TE to the fleet. "Our environmental policy and action plan is designed to reduce fossil fuel use and minimise our impact on the climate," he explains.
"The Gator TE delivers zero emissions, has less vibration and is cheaper to run because it is a far simpler vehicle - just a battery and motor. It's charged up overnight using a three-pin plug and we get a full day's work on that - particularly important because of the size of the Park."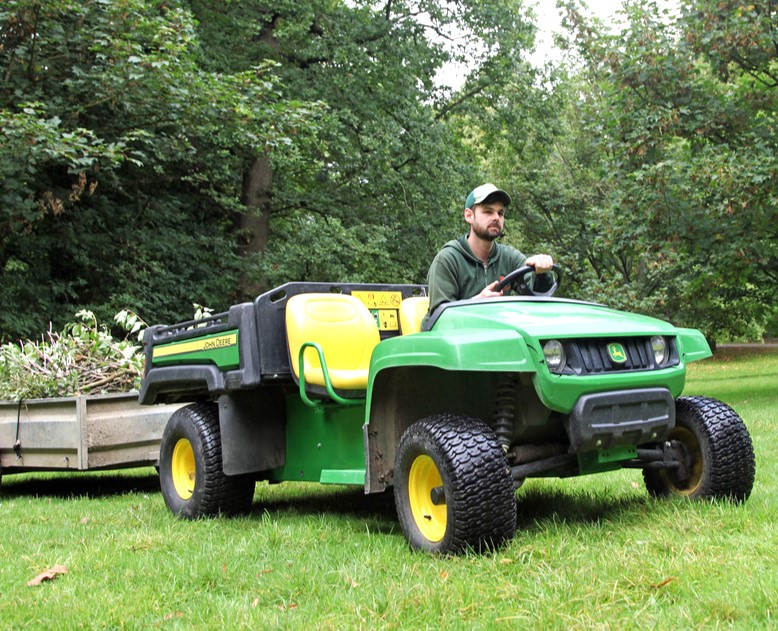 Covering the 30 hectares of grassed open space around the hall is the JD 1600 turbo mower, with front and two side decks, supported by a 1580 ride-on collector mower - "a fantastic machine that comes into its own at the start and end of the season and to ensure the Park is tip-top for exhibitions." Summer and other peak periods see the Deere mowers on duty trimming the overflow car park, meanwhile.
Under Balmers' aftercare service, the park team attend an on-site induction programme when new machinery is delivered, followed by an in-house equivalent that includes a rundown on tyre checks and grease points, ensuring everyone's fully competent.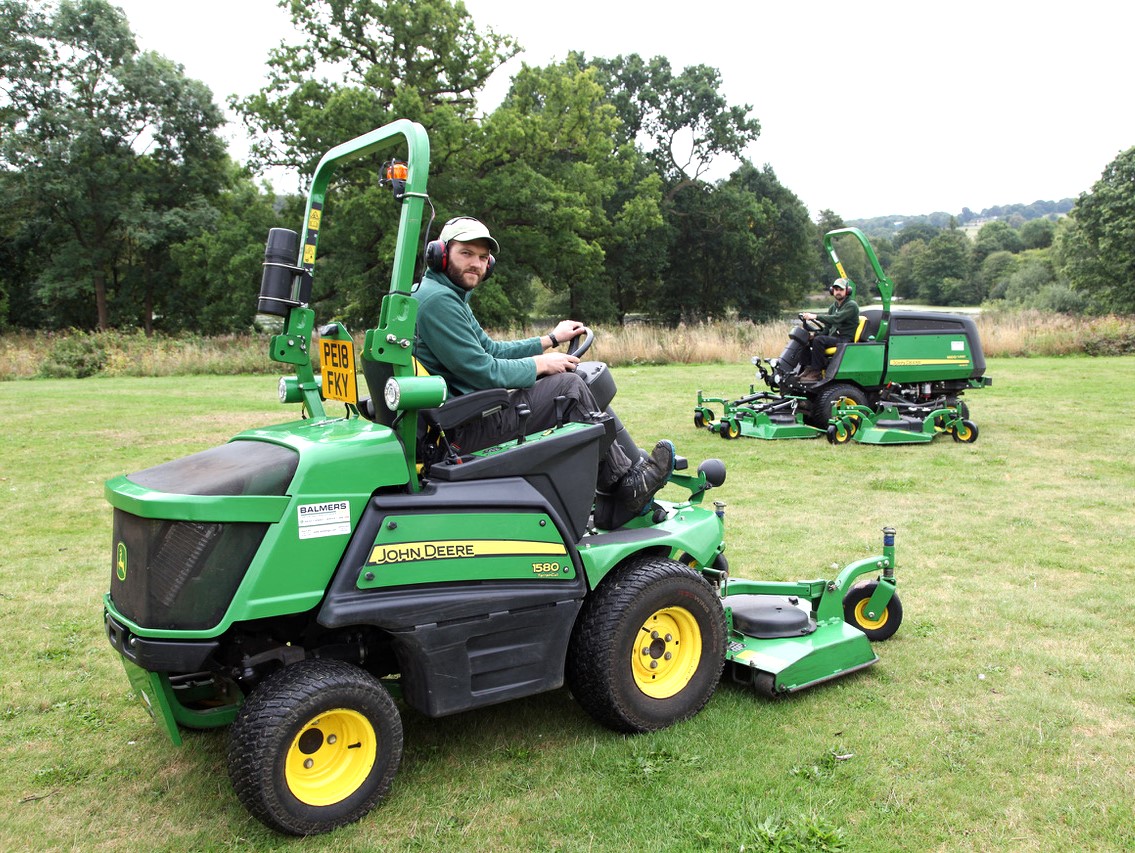 John Deere's 997 zero-turn ride-on handles the critical cutting in confined spaces, Mark reports. "We want to be able to operate in ever tighter areas, as the complexity of maintaining the park rises. The 997 is coming up for replacement so we'll be discussing options with Balmers soon."
For some work, machinery and tools cannot replace the age-old traditional methods, Mark explains. "The team has to keep a safe distance from the sculptures when using ride-ons.
"Close cutting is completed with hand shears as the works are all loaned to us and we cannot risk even the slightest chip on any of them." Yorkshire Sculpture Park includes works by British and international artists such as Barbara Hepworth and Henry Moore (one of the largest open-air displays of his bronzes in Europe).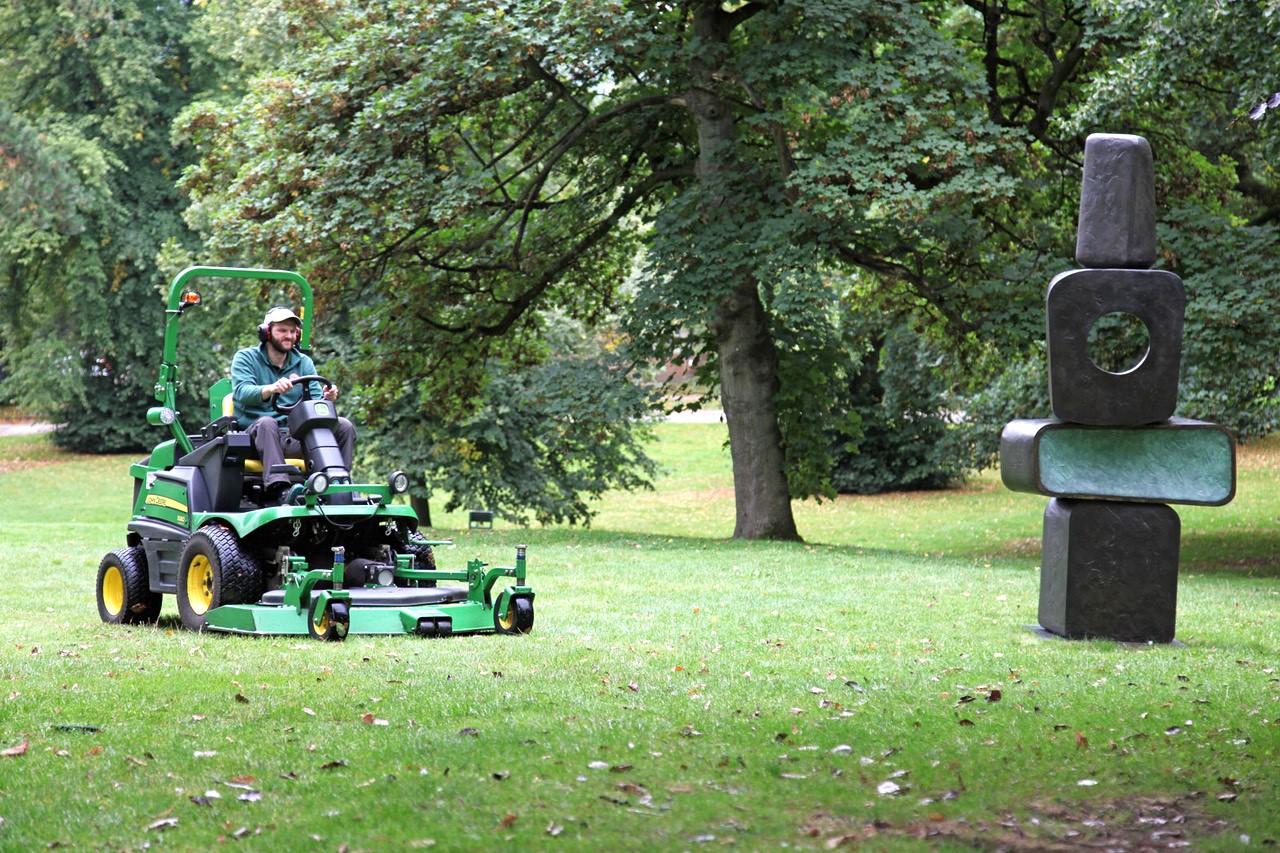 The Park manages a stand of historic woodland of high conservation value that numbers native species such as oak, ash, beech and hornbeam, with some veteran specimens estimated to be more than 300 years old.
"All trees on the estate are surveyed regularly. We have 2,000 parkland individuals, excluding the woodland," says Mark. "Our longstanding arborists, Earnshaws, manage the large mature trees, while everyone is qualified to complete ground level work up to 380mm."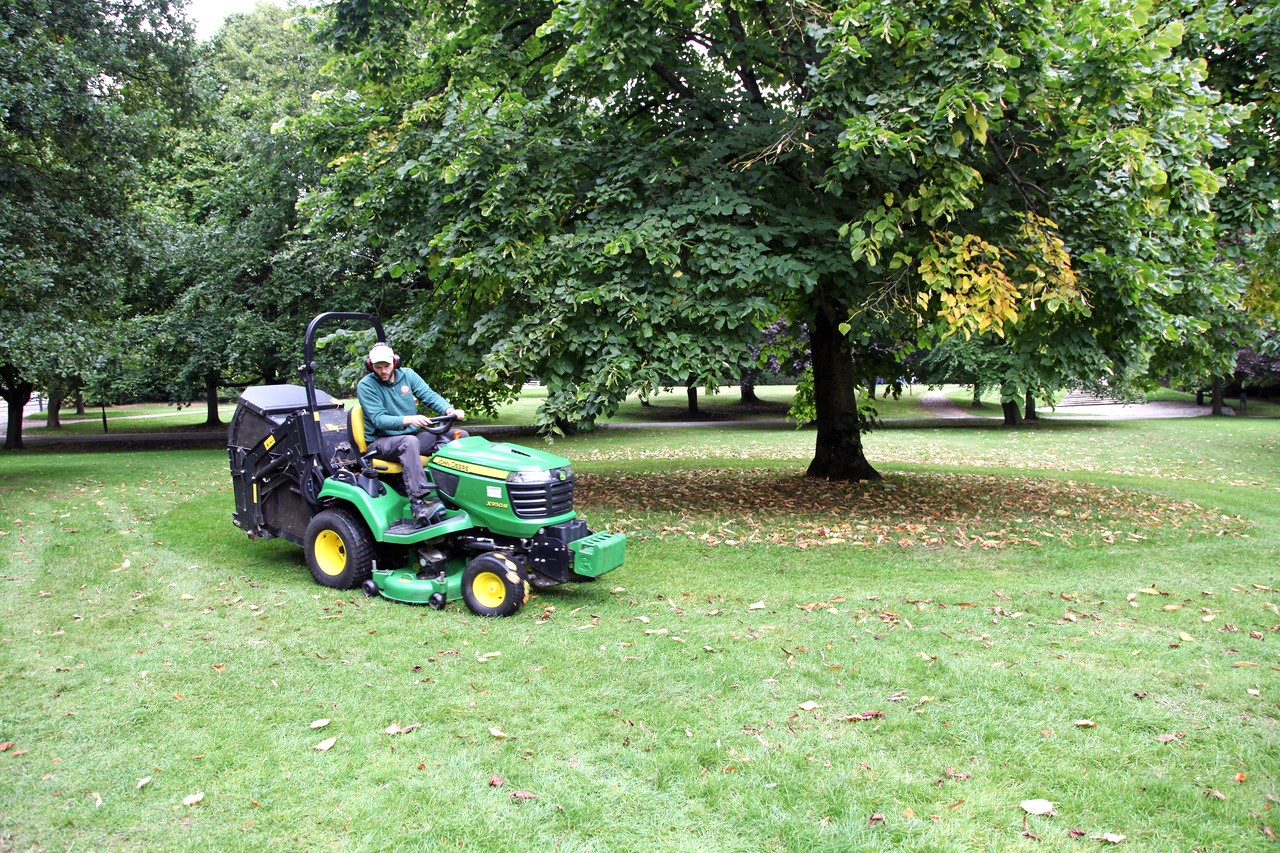 With a board of trustees whose members include the present Poet Laureate, Simon Armitage, Yorkshire Sculpture Park has every opportunity to wax lyrical about its many qualities but Mark does a pretty good job himself.
"This is a wonderful place to work and members of staff tend to stay here a long time [Mark himself has clocked up 17 years] to face the everyday challenges of what is a complex though beautiful place.