Now that autumn is well underway and with winter drawing near, you must have the best leaf blower for the job at hand. Whether you're looking for a commercial blower, or on the lookout for your next handy blower for those domestic jobs, we've put together a useful guide of the best cordless leaf blowers on the market.
Why Choose A Stihl Cordless Leaf Blower?
Lightweight, well-balanced & easy to use are three words to accurately describe why a cordless leaf blower is your top choice. Alongside not having to constantly find a plug socket for your blower, a cordless blower is easier to manoeuvre - making it an effective option.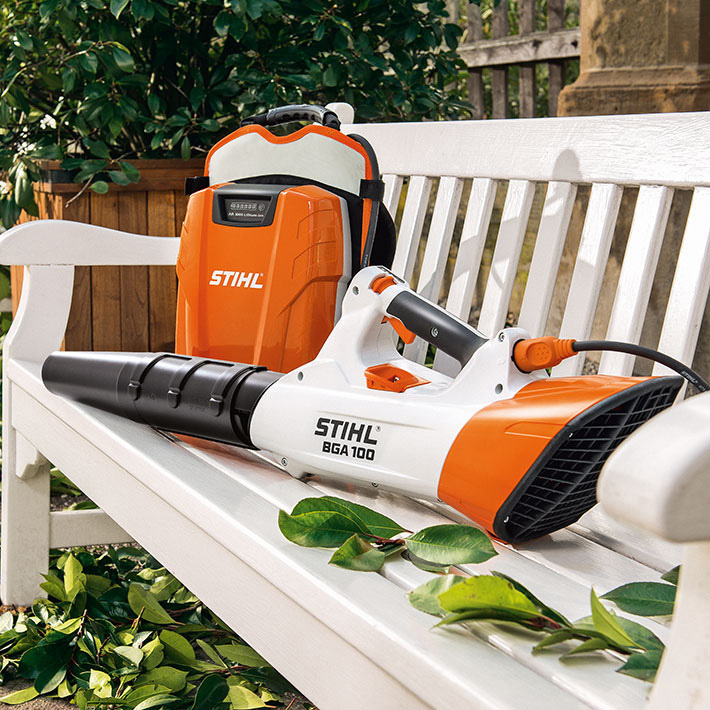 Which Stihl Cordless Blower?
You've decided to go for a cordless blower - now it's time to choose which model. Stihl has a range of options that are proven to be effective at getting the job done as well as being powerful and some of the best leaf blowers on the market.
First up, we have the unrivalled Stihl BGA 45 Compact Cordless Battery Blower. At the more cost-effective end of the spectrum this model, in particular, is perfect for cleaning small outdoor areas around the garden and patio making it ideal for domestic usage. Similar to Stihl's other cordless tools, the BGA 45 is lightweight, quiet and simple to use. When looking at the battery time, it will last up to 10 minutes on a single charge or enough time to clear an area up to 200m², depending on what you are clearing.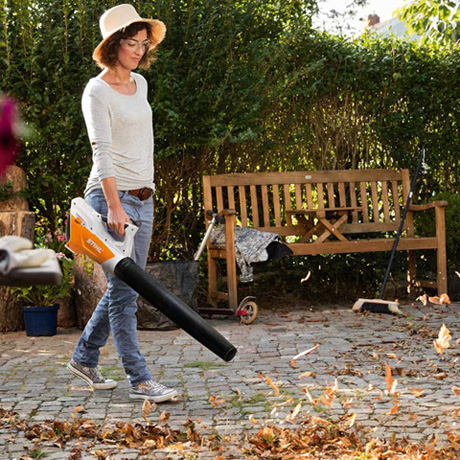 If you're looking for something with longer battery life, then the Stihl BGA 86 Battery Blower is also a top choice. Unlike the BGA 45, this model is ideal for professionals who need to get more run-time and power out of their cordless blower. The speed of the BGA 86 can be easily adjusted with one hand, so you can clear leaves, dirt and debris with ease. With a run time of recommended AP 300 battery of up to 21 minutes, it's no wonder that this model is loved by many.
Finally, we have the much-loved Stihl BGA 100 Battery Blower. Even though the BGA 100 sits at the higher price side, it's power and precision makes it worth every penny. Run time with AR 3000 battery: Level 1 & 2 - 395 min, Level 3 & 4 - 75 min - making it perfect for the longer commercial jobs. Especially popular among gardeners and contractors, this model also features a low noise blower which makes for comfortable use over long periods, especially in noise-sensitive areas.
To browse our full range of leaf blowers, visit our online store here.