Electric vs Petrol? - Which Chipper / Shredder Will You Choose?
As we approach the peak of the autumnal season, you will find that you become more reliant on your chippers and shredders, or maybe you're looking to upgrade your old model. Chippers are typically used to turn wood into chippings by chopping branches into small pieces (and is less time-consuming than using an axe or hammer, for example). Shredders are perfect for getting rid of those autumnal leaves and act almost as a 'big blender.' 
When it comes to choosing the right chipper or shredder, many factors must be considered such as what size branches you will be chipping, and whether you opt for an electric or petrol model.
Luckily, many of STIHL's chippers and shredders are multi-functional meaning that you don't have to invest in both. But which product is best for you?
Electric or Petrol?
Should I choose a electric or petrol chipper or shredder?' This is a particularity apt question at this time of year when we are definitely thinking of clearing foliage, making mulch and dealing with the branches that the next storm will bring down.
The choice depends hugely on what you want to chip or shred, on the size of your property and on the volume and size of the material you wish to shred?
Electric chippers and shredders are generally emission free, quiet and require little or no maintenance, so they are good for small volumes of debris, you will be able to use them for shredding leaves, small twigs and grass clippings.
However, if you have a large volume of thicker branches, leaves and garden waste that you need to shred or chip, then we would recommend opting for a petrol machine. This is because they have greater ease of use and offer more power than an electric model.
Petrol Chippers / Shredders
When choosing a petrol shredder, STIHL'S GH 370 S model is a top choice. The Multi-Cut 370 blade unit quickly shreds hard tree and hedge cuttings into chippings. The blades rotate at speeds of up to 3,000 rpm to ensure that only fine chippings are left at the end and are perfect for shredding slightly thicker branches.
Alternatively, if you're looking for a chipper and shredder product, the STIHL GH 460 has plenty of features which allows for the chipping of thicker branches. Equipped with a powerful petrol engine, the garden shredder can shred large amounts of hard tree cuttings and woody hedge cuttings as well as soft green cuttings and foliage. The blade unit can shred branches up to 60 mm thick into fine chips in no time at all saving you time!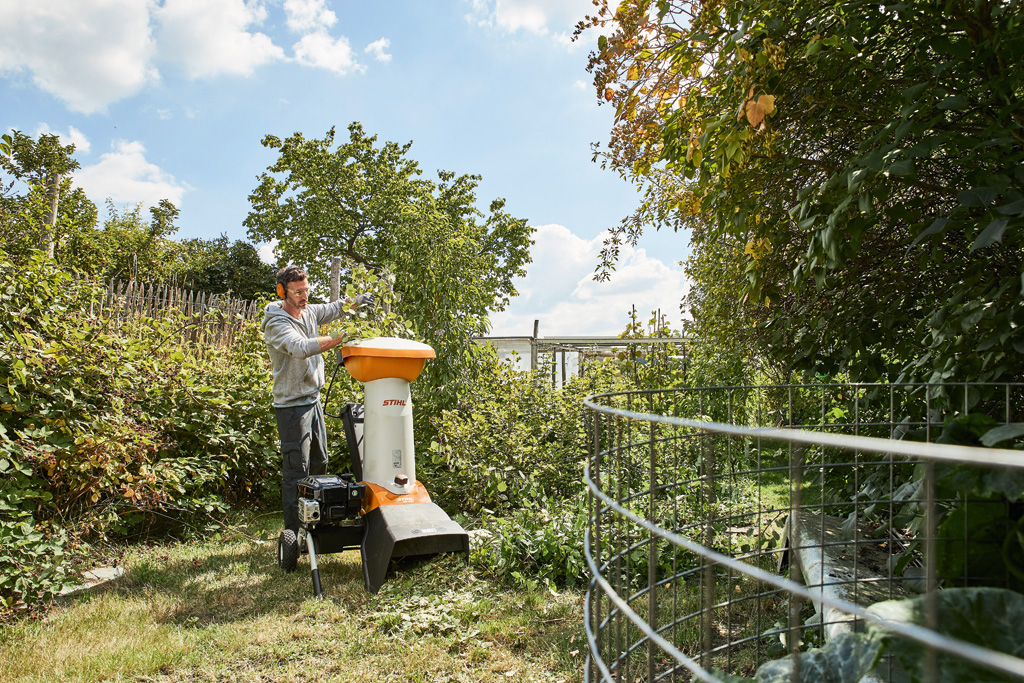 Electric Chippers / Shredders
However, it isn't worth discounting the effectiveness of electric chippers and shredders. Electric shredders are quieter than petrol models and are great if you're looking after a smaller garden job which has a power source within close proximity. The constant power delivery and more economical nature of electric motors offer a greener approach to shredding or chipping and the price is more fitting if you need to stick to a tight budget. 
For those everyday garden jobs we recommend the STIHL GHE 105. This garden shredder is particularly suitable if you want to shred tree or hedge cuttings with a high proportion of wood and can efficiently shred branches up to 35 mm in diameter making it a top choice for home gardens.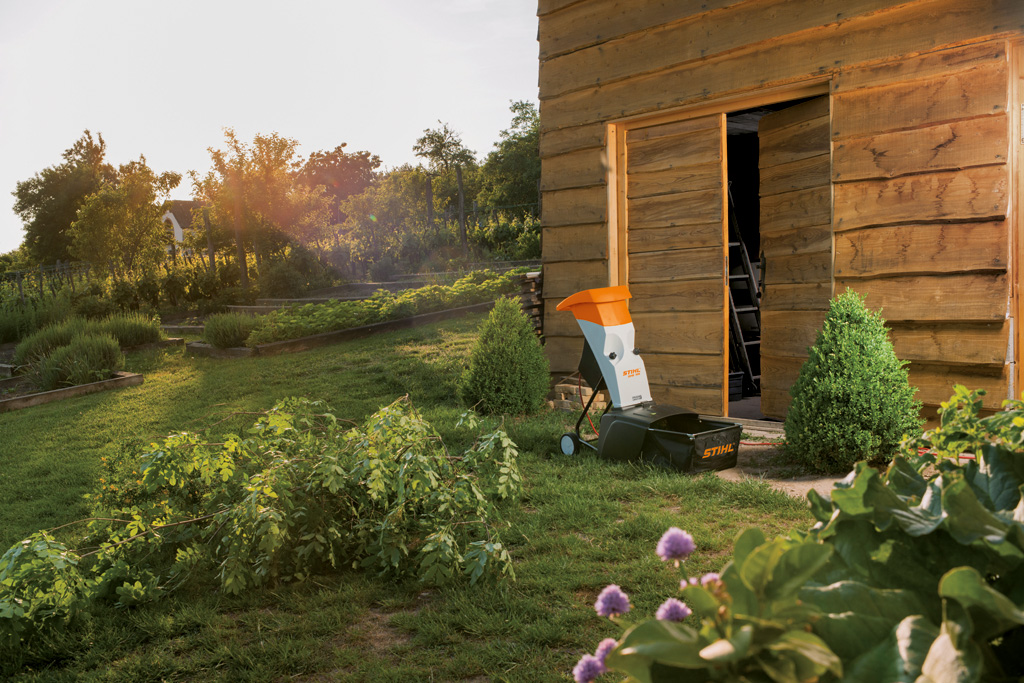 If you're looking for an efficient chipper and shredder that will cope with heavily wooded and softer green materials, then why not give the STIHL GHE 250 a try? 
This multi-purpose chipper shredder is one of STIHL's most versatile models with a blade that can shred hard, soft, long and wide clippings quickly, reliably and efficiently making the job at hand a breeze. The Multi-Cut 250 system also helps to reduce noise levels, which for many, makes electric chippers and shredders a choice over louder petrol products.
Many factors should be considered when choosing the right chipper and shredder for the job - all designed to make those shredding jobs as easy as possible! 
Finally, we recommend wearing the right clothing and using the correct personal protective equipment (PPE) including safety glasses and gloves when using any chipper shredder product.
Which model will you choose? 
Browse our full range of electric and petrol chippers and shredders via our online store or pop into one of our Burnley / Wakefield depots to speak to one of our sales advisors today. Happy shredding!