When Greenmech launched the EVO 165, they listened, they worked and they made it awesome!
Having achieved those objectives, Greenmech have now turned their attention to EVO 165's big brother - the EVO 205D.
With even more aggressive torque, even more aggressive bite and even more throughput, the EVO 205D represents everything that's evolutionary in an 8 inch chipper.
Greenmech listened to the industry and used all their design and manufacturing experience to develop the machine that will deliver exactly what you've been looking for.
The backbone of the EVO 205D's design is based on a deep beam, high tensile steel chassis which creates tremendous strength and ensures a robust performance.
A new, generous in-feed hopper measuring 1250mm x 700mm, means that free-flow of bulky material can be handled without having to trim to a more manageable size. As the material passes through twin, hydraulically powered feed rollers, the patented electronically controlled No-Stress system automatically manages the throughput of material to maximise chipping efficiency.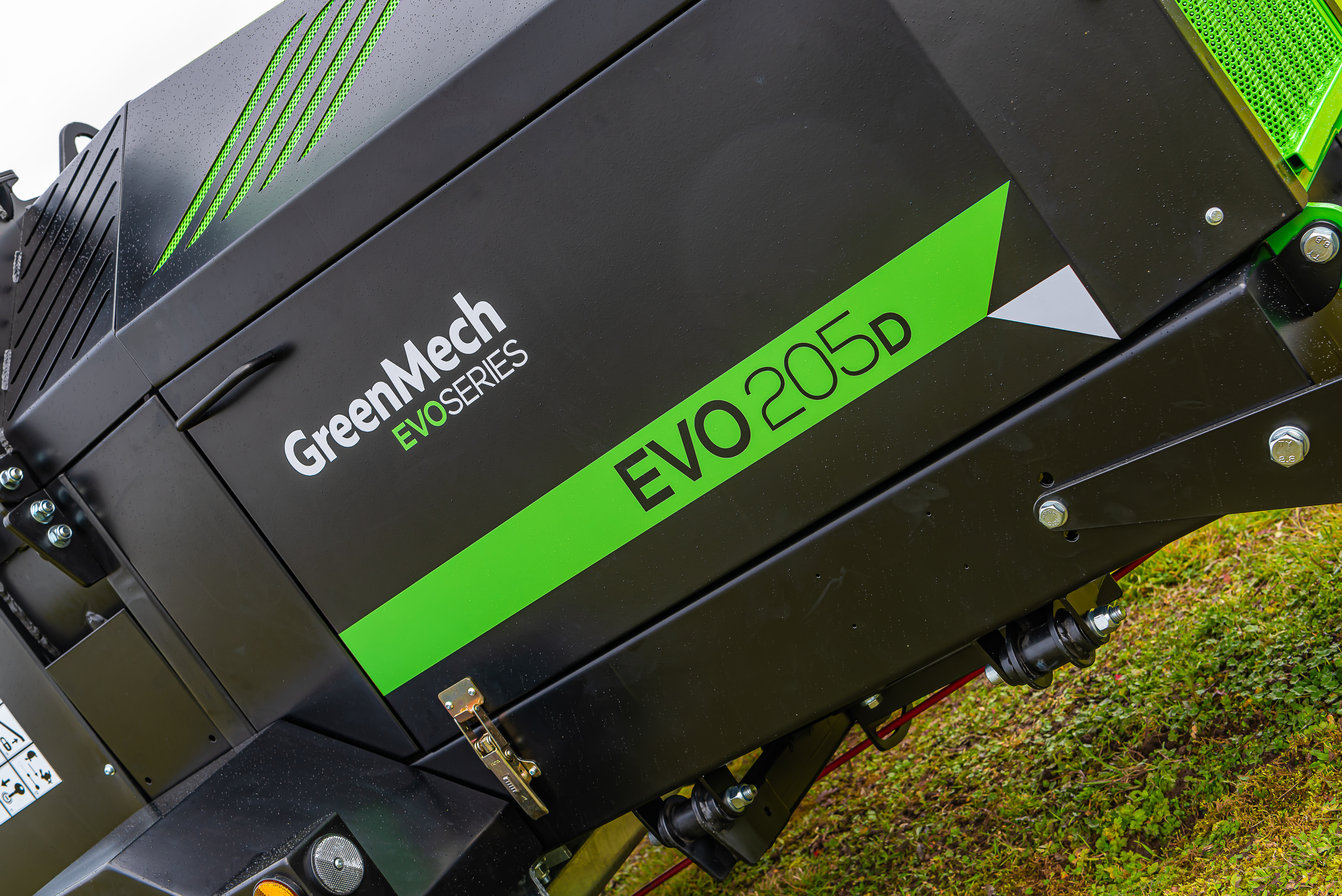 The chipping system comes with the patented and renowned 'Disc-Blade' configuration which allows rotation of the cutting edge and extends the sharpening period to only once in approximately 150 hours. This is a feature that reduces downtime, cuts maintenance, reduces labour costs and maximises working performance.
Maintenance is very minimal, with a few grease points and a daily check-over. Apart from that, your chipper is ready to go!
Like all GreenMech chippers and shredders the EVO205D comes with a full, unlimited, three-year, no quibble warranty!