We would like to invite you to our online Turf Technology event on Wednesday 3 March. Catch up with our latest developments from a safe and comfortable distance – live online!
This turf-focused event will outline technology features offered by the John Deere range of turf equipment.
Particular attention will be given to our Integrated Solutions, specifically GPS, AutoTrac guidance, spray Section Control and tools to manage traceability data. Hear insights from customers as they share their experience of how our technology has helped their business.
Please join us at 2:30pm on Wednesday 3 March for this free and informative online event.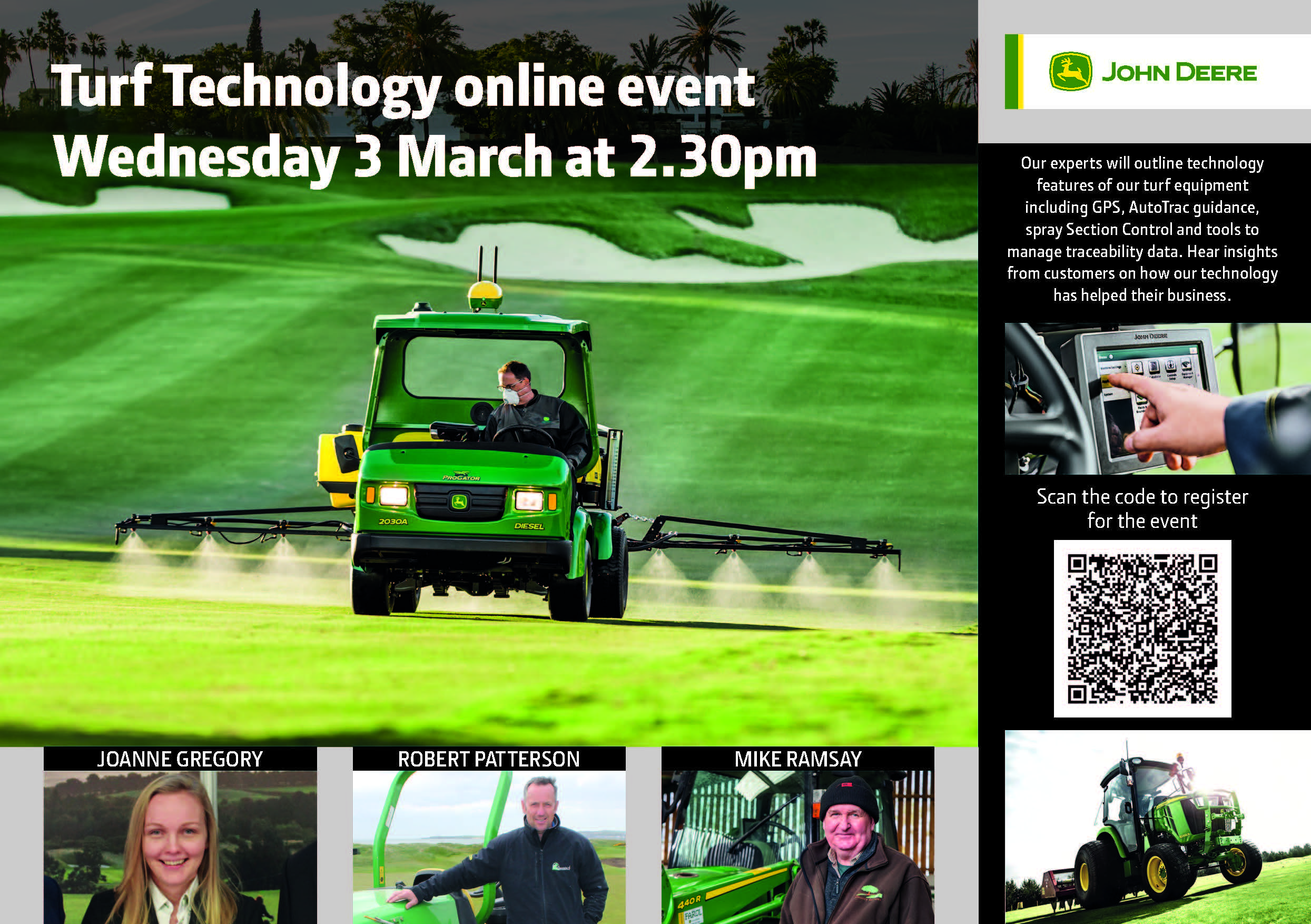 How to Join:
To participate with the event, everyone must register here. After registration, participants will receive a link directly to the event. The event will be around 50 minutes in length, streamed live over a webinar tool with the ability to ask questions directly to our speakers during the event.