With Timberwolf leading the pack by being the market leading commercial wood chipper manufacturer in the UK, we know that there's a lot of machines currently out there in our local area.
So as a way of introducing Balmers GM and getting to know our local Timberwolf owner / operators, we're offering a free of charge, no obligation 'Timberwolf Chipper Health Check'.
All you need to do is contact us to arrange a convenient time to drop your machine in at either our Burnley or Wakefield depots.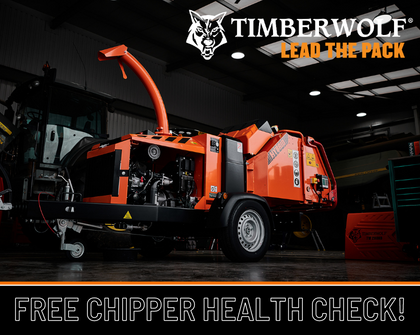 Once in the workshop, our Timberwolf factory trained technicians will complete a thorough inspection to identify any issues or faults with your chipper and if your machine is still within it's warranty period and any issue(s) are identified, on your authorisation Balmers GM will complete the warranty repairs free of charge under the terms of your Timberwolf warranty.
If your Timberwolf chipper warranty has lapsed and a fault is found, you will be provided with a no obligation quote detailing any issues that may have been found.
---
Balmers GM (Burnley Depot)
Manchester Road, Burnley, BB11 5PF
(01282) 453900 / service@balmersgm.com
Balmers GM (Wakefield Depot)
Units 13 - 14, Monckton Road Ind.Est, Wakefield, WF2 7AL
(01924) 679400 / workshop@balmersgm.com