If you're looking for a professional mower to cut and collect in all weather conditions, take a look at the Etesia PHTS3.
In long and wet grass conditions, these mowers provide a quality finish with outstanding collection performance - which is why our professional customers go for Etesia every time.
Whatever the weather is doing, an Etesia mower will keep you working!
The PHTS3 and PHE3 pedestrian rotary mowers are robust, dependable, ergonomic and user friendly (the PHTS3 is a single speed self-propelled mower, while the PHE3 is a push variant) and come with a comprehensive Etesia 2-year professional warranty.
One main feature of these models is the 'one cut' principle. This means the grass is only cut once before being sent to the grass box. The benefits of this is reduced power consumption from the fast material ejection and secondly, as it is not multi-chopped, the grass does not stick to the cutting deck in the same way which causes unwanted blockages.
Extremely versatile, these machines are capable of mowing with or without the grass collector in all conditions, if you require high-quality mulching, then a mulching plug accessory kit is also available.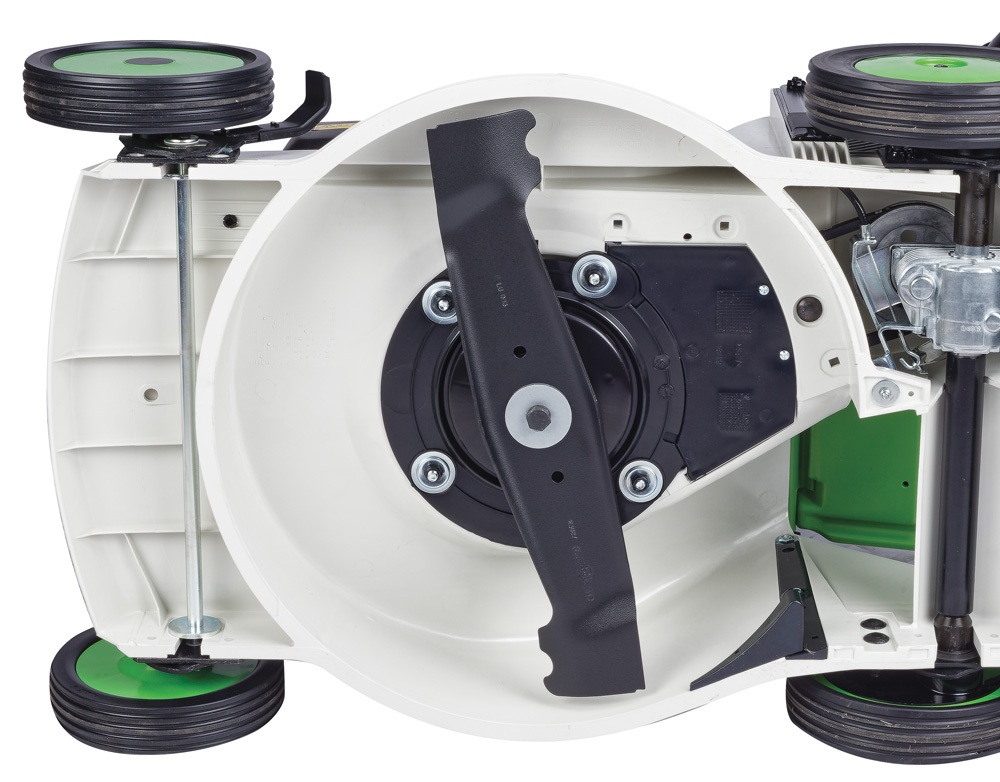 The Honda GCV Series of engines provide the best in class power and torque with easy and reliable starting and reduced noise and vibration levels.
They're easily serviced and maintained with a large petrol filler cap (allowing operators to view the fuel level while filling), extended oil dip-stick makes filling easier and a host of other features expected from a professional machine.
Both the PHTS3 and PHE3 models feature Xenoy cutting decks for increased strength, shear washer crank protection, individual height of cut adjusters, a new 22mm handlebar design, the latest Honda GCV170 engine and are supplied complete with 80 litre grass box and rear deflector as standard.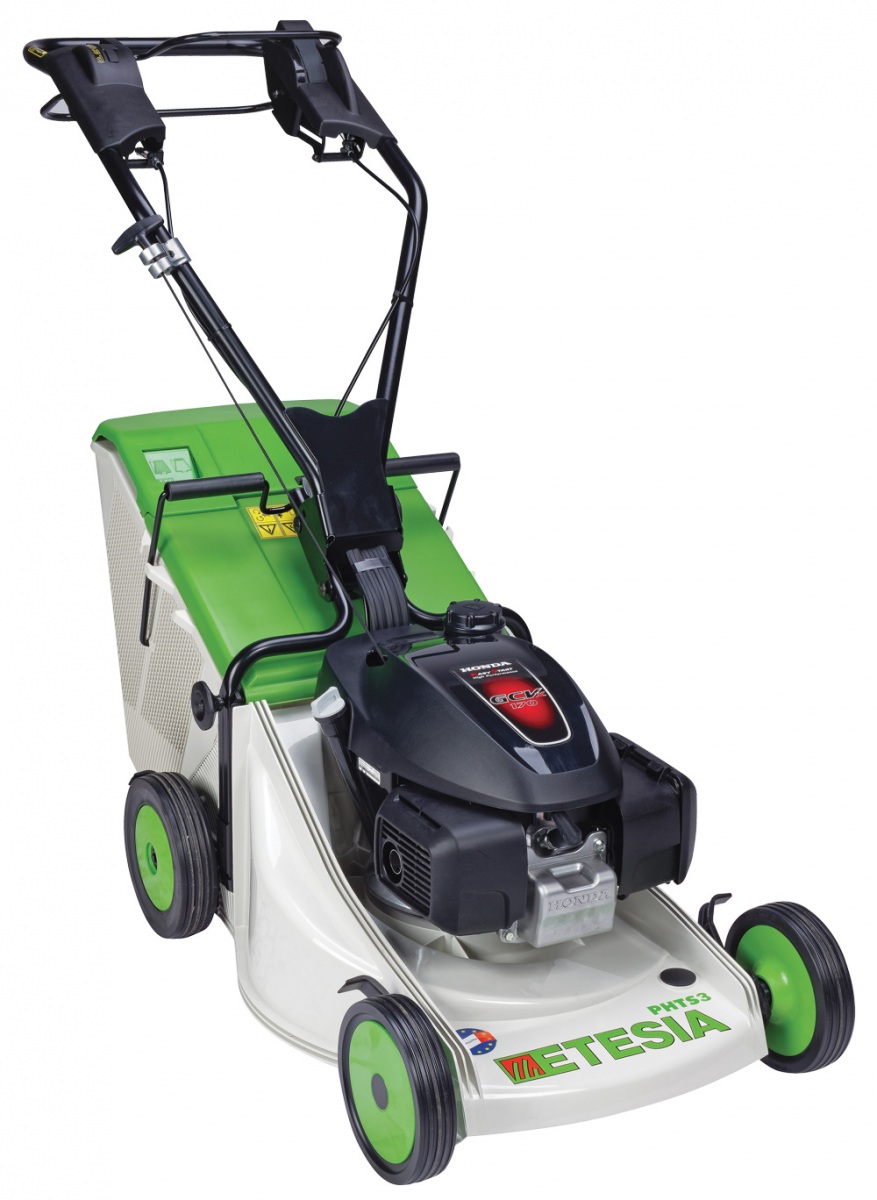 A more in-depth look at the Etesia PHTS3 / PHE3 (Pro 46)
Cutting Width :46cm
Engine HP: new Honda GCV170 engine
Motor Specification
Number of Cylinders: 1
Horse Power: 4.5HP
Fuel: Unleaded fuel 95/98
Wheel Transmission Specification
Forward Speed (km/H): 3.5
Working Angle % : 18
Mower Specification
Professional Use: Yes
Number of Blades: 1
Cutting Width: 46cm
Output (theoretical): 1900m²/h
Mowing Type: mowing / grass collection / mulching (with additional kit)
Blade protection: shear bolts
Cutting Height: 7 heights from 28 – 85mm
Blade Clutch: mechanical
Grass Box Capacity: 56 litres