Always remember to protect yourself when using a chainsaw, even for odd jobs such as pruning the bushes or the occasional chopping of logs. As you can probably imagine, there is a risk to health and safety in any activity where a chainsaw is involved! 
Here at Balmers, we have a broad range of protective gear to ensure maximum protection while working with a chainsaw.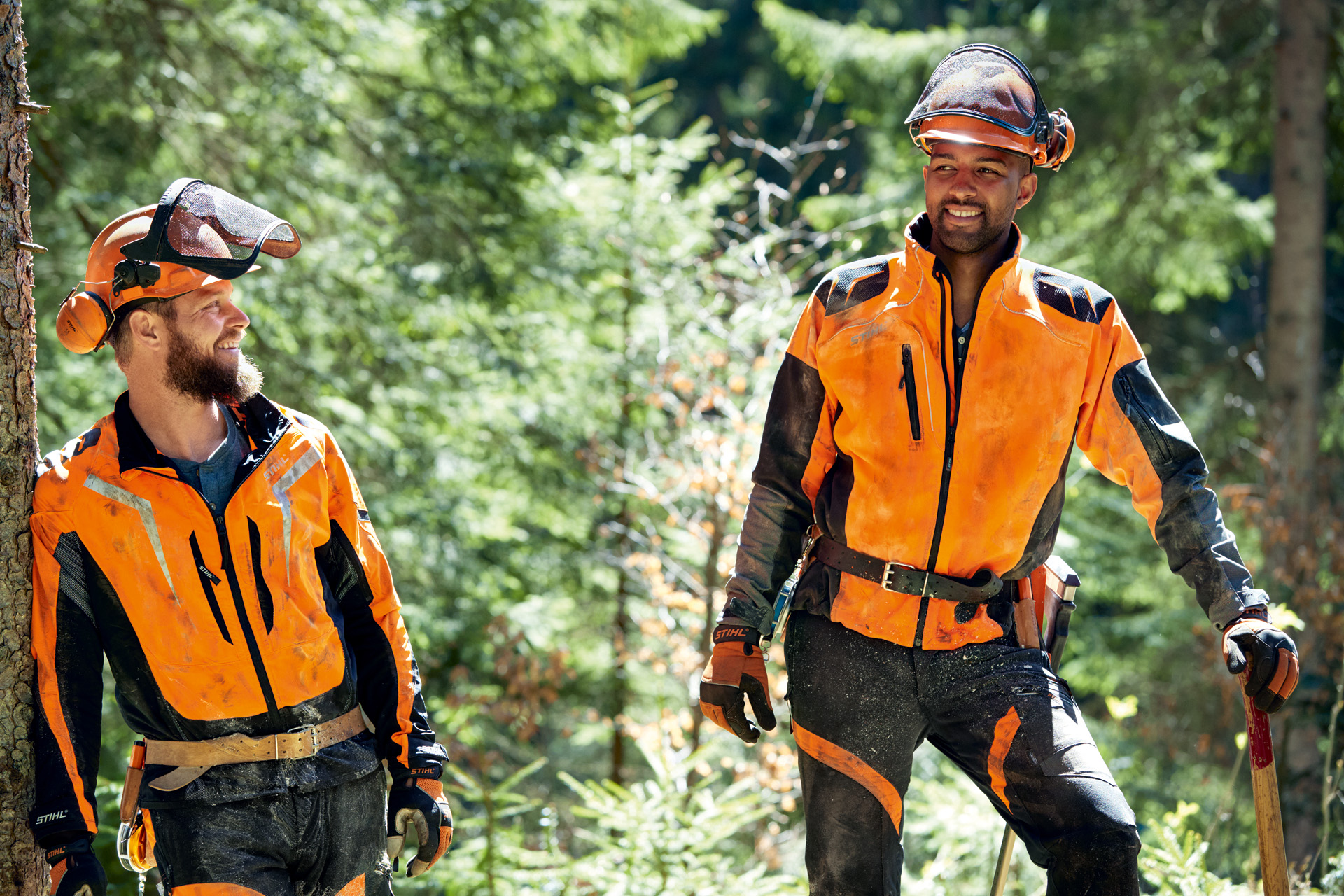 What should you wear when using a chainsaw?
The Health and Safety Executive (HSE) is Britain's national regulator for workplace health and safety, aiming to prevent work-related ill-health, injury and death. They put together this helpful checklist to ensure chainsaw users have the appropriate PPE. In our blog, we're covering various different types of chainsaw PPE and the other factors you should consider when purchasing it.
So where do you start when it comes to choosing protective gear? The general rule we like to go by is the more powerful the tool & the more active you are using it, the better quality protective clothing you need. Rest assured that from head to toe, we have a variety of protective gear available for everyone! 
Though which you decide to choose will depend on a number of things; How often do you use the power tool? What are you using it for? How luxurious do you want your chainsaw PPE to be? Do you want to cover all bases and have the full kit? How powerful is the chainsaw you are using? 
These are just some of the factors to consider when looking to purchase your chainsaw safety gear.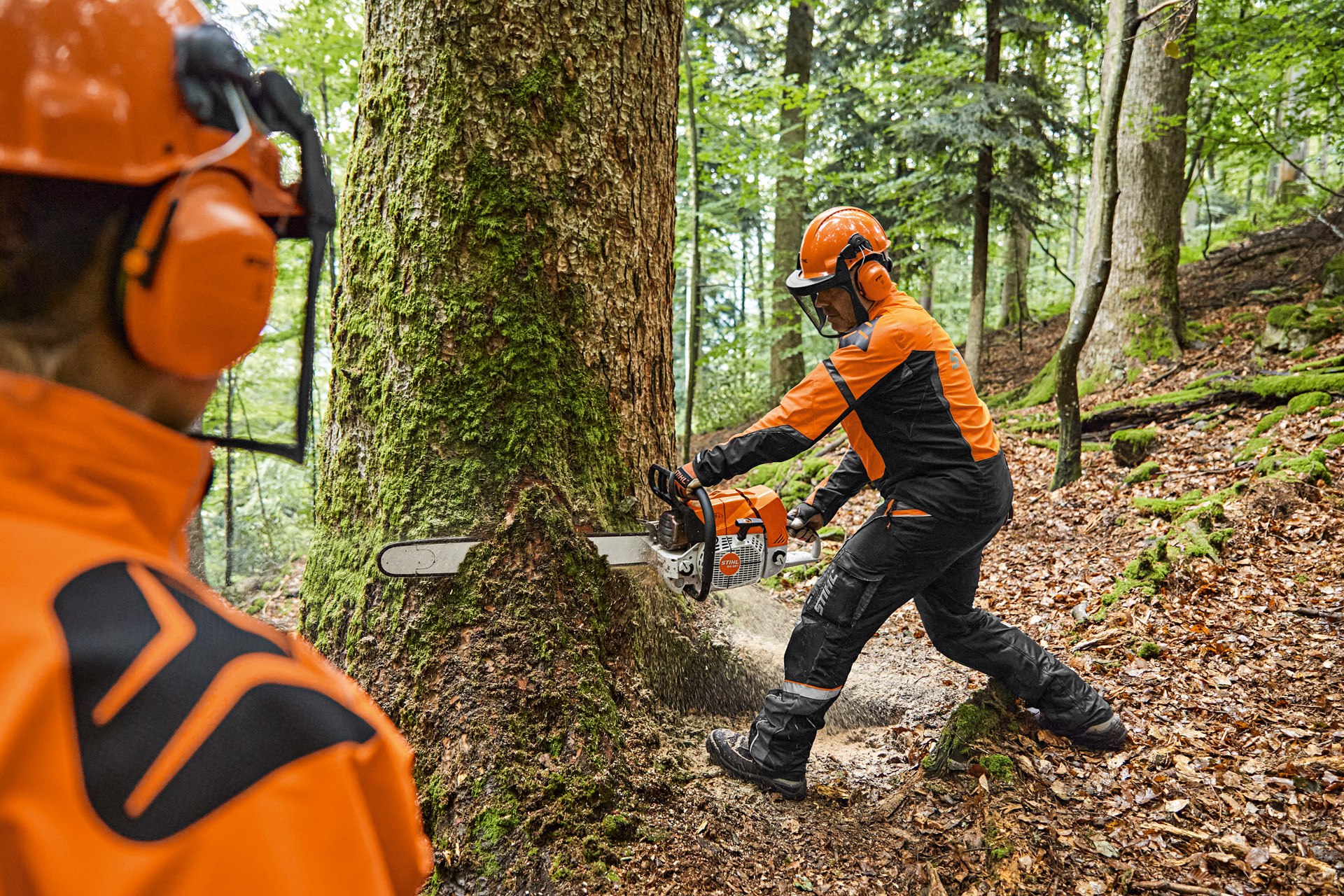 The different ranges of chainsaw protection gear we have to offer 
Stihl's functional range is a great one for those of you who are occasional chainsaw users - good quality, great value equipment that meets all safety requirements! Then there is the Dynamic range, which is perfect for those of you that get more frequent use from your chainsaw but not enough to warrant the cost of the Advanced range. 
The more professional users amongst us will find all the highest standard quality and luxury from the advanced range of protective clothing we have to offer. The Advanced range has been developed to ensure maximum safety whilst adding extras to really up the comfort and durability levels, as well as the little touches that provide ease and practicality.
Face, ear and head protection - The options 
You will find a variety of styles available, from simple, protective glasses to advanced helmet sets that tick all the boxes! Face protection is probably right up there on the list of PPE priorities, right?
Let's take a look at some of the eye protection options. We have several types of glasses and goggles available, along with the full face guards if that is what you prefer. 
Lightweight, UV protection and scratch resistance are some of the qualities our eye protection gear possesses - there really is something to suit everyone.
We also take into consideration how low-quality eye protection can actually impair vision when in use - so rest assured all of our eyewear is of the highest quality. 
Accompanying the eye protection, There is a good range of ear and head protection starting with the classic foam ear plugs to the full works with our advanced helmets with built-in protective visors and ear defenders - some even get really fancy with built-in BlueTooth! The perfect piece of protective equipment, combining practicality with functionality. 
Did you know that chainsaw noise can affect the health of your ears? So whether you need hearing protection or eye protection to ensure flying debris isn't an issue, we've got you covered!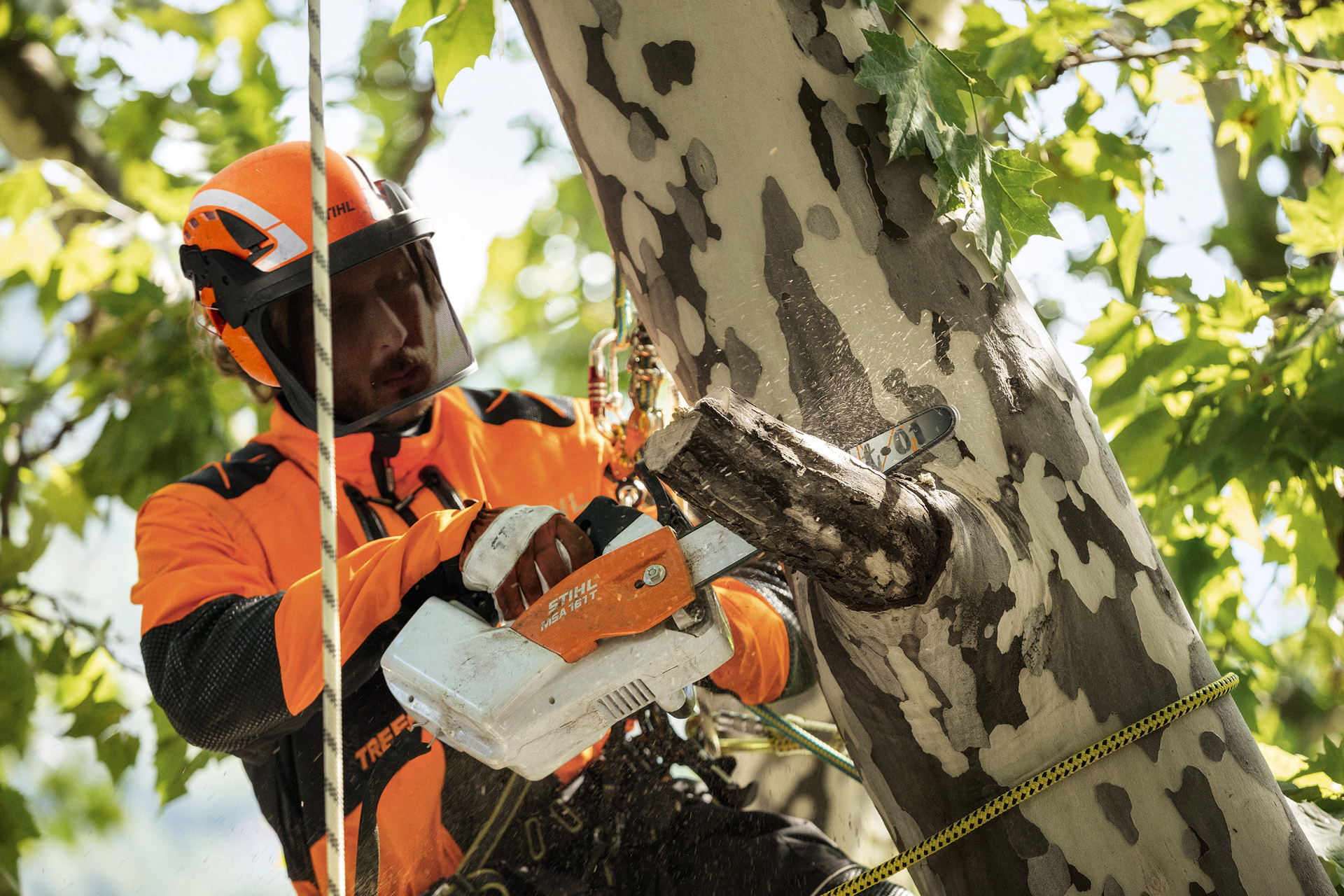 Gloves and hats for leisure or workwear
While gloves are not a requirement when using a chainsaw, they do provide the user with numerous benefits. For example, they can help to dampen the vibrations from the chainsaw itself, preventing fatigue while also protecting your hands from minor cuts caused by flying debris.
Some of our gloves also aid a better grip on the tool than that of a bare hand. With purpose-built, non-slip grips on the palms and elasticated cuffs to support the wrist, they will enhance your grip while preventing dirt and debris from entering. 
As for the hats, we can all agree that aside from the comfort under a hard hat and keeping you warm on those cold mornings, they can be a cool accessory to wear to work!
Find our full range of hats & gloves here
We also offer a range of leisure and workwear items from base layers to waterproofs and comfortable hoodies to polo shirts. We'll make sure you really look the part!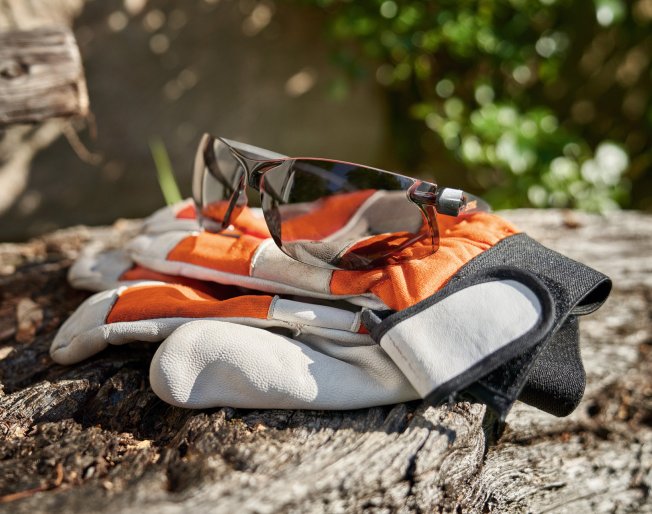 Protective clothing
Protective and purpose-built clothing is essential for your safety but can also contribute to comfort when working. Certain items of protective clothing we stock such as chainsaw safety trousers have appropriate ventilation to prevent the user from overheating and sweating, while some items such as chainsaw safety boots even offer water and dirt resistance. 
We've even got a range of high-viz clothing which will ensure that any professionals are able to be compliant with any relevant legislation.
Click here for our range of clothing
Don't forget to grab your safety accessories too! Knee pads, leg protectors and arm guards are all just as important! 
All of our protective clothing items have been made with the practicalities of working with a chainsaw in mind. We focus on lightweight, breathable and safe items that offer the highest level of protection whilst ensuring they do not compromise on durability and comfort. 

For additional information on our chainsaw safety equipment or to discuss your needs you can contact us and speak to an expert.