Balmers GM are pleased to announce a new partnership with the industry leading suppliers of narrow access tree stump grinders - Predator Power.
Predator stump grinders are renowned for producing high quality, reliable machines to serve the arboricultural industry and Balmers GM are now main dealers covering the North of England across Lancashire, Cumbria, Cheshire, Manchester and Yorkshire.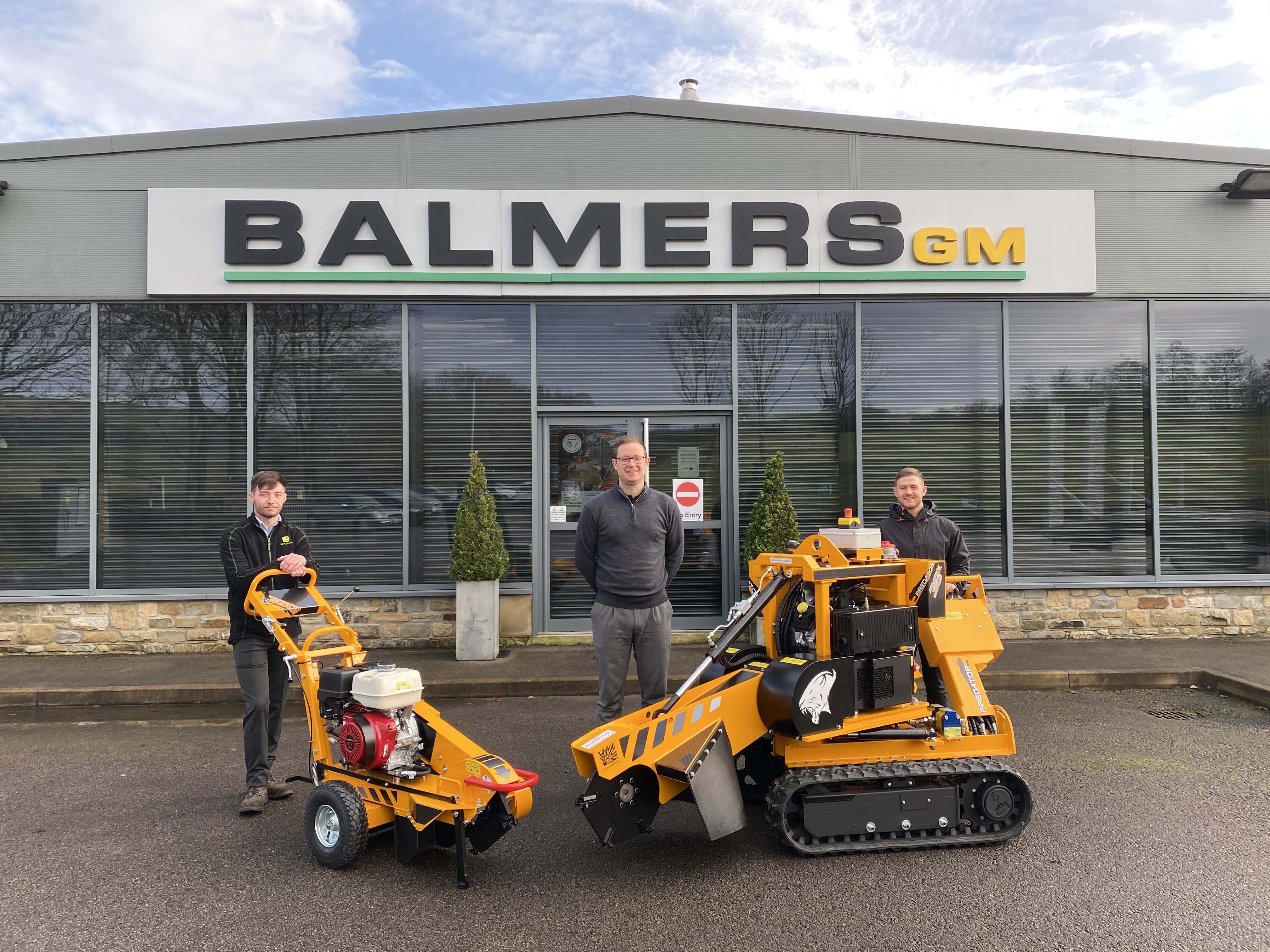 Pictured Left - Right: Thomas Balmer, Andrew Meeks & Ben Cook of Balmers GM
Darren Barker, Sales Director at Balmers GM commented, "We're excited to introduce the Predator range to our line-up, particularly as the equipment is such a true reflection of what the UK arborist industry requires – a multi-purpose, affordable stump grinder with fantastic access capabilities. Balmers GM will continue to focus on expanding our offerings of quality franchises within the groundcare and arborist industry to give our professional customers a full line up of industry leading machinery and we look forward to bringing these new machines to our customers."
He continued "such is the initial interest surrounding Predator stump grinders, we have added the 38X to the hire fleet which is available for 1-day, 3-day or weekly hire and unsurprisingly, it's getting booked out quickly."
Predator Sales Manager Simon Bradshaw said "It's with pleasure that we welcome Balmers GM to the Predator network. As a long-established family run firm, they've earned themselves a solid reputation for sales and aftercare within the region, and with growing demand across the north for Predator sales, service and demonstrations, the team will be an absolute asset for Predator customers seeking a local point of contact."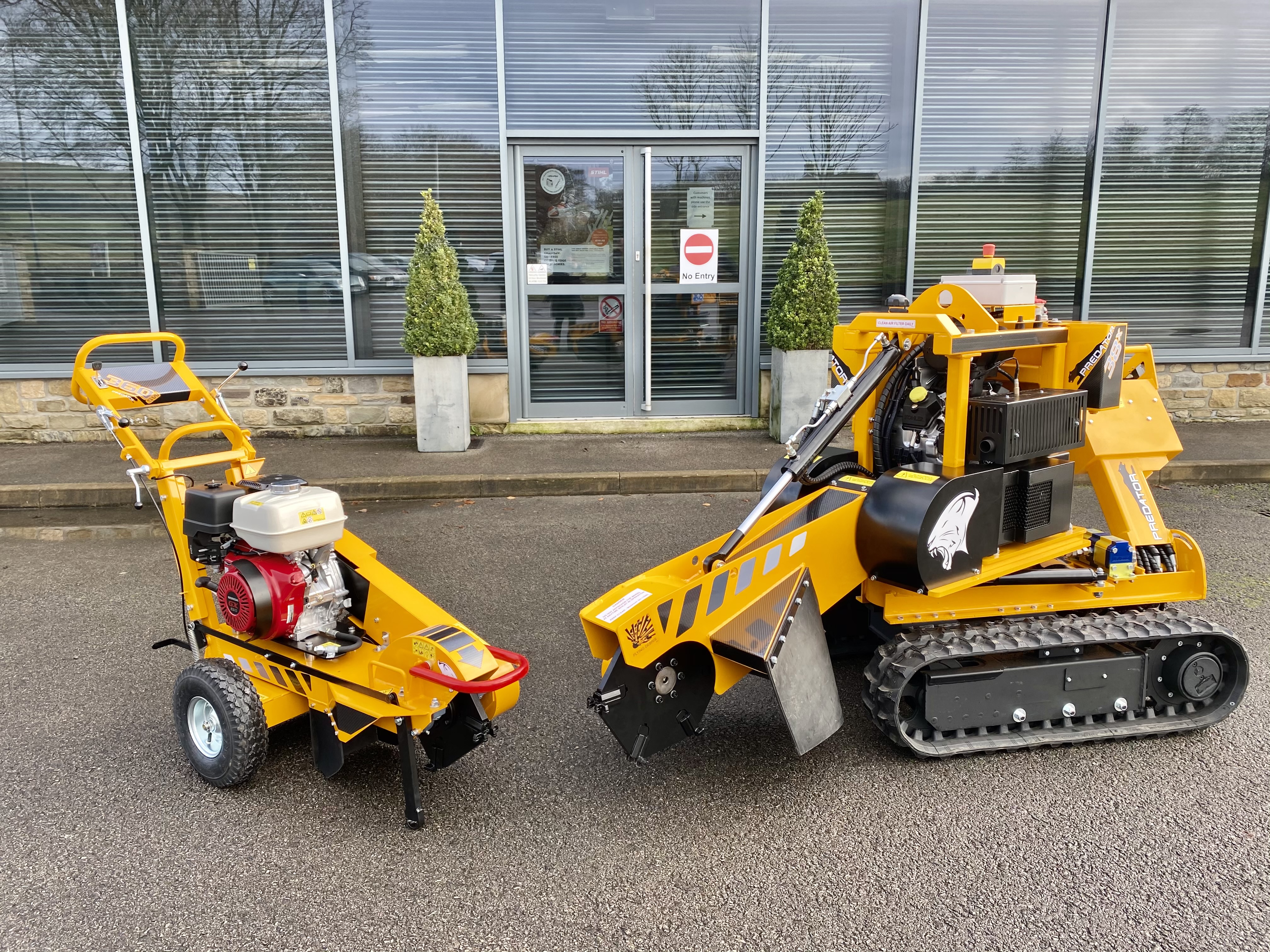 For more information on the full range of Predator stump grinders, visit our Predator page on our website or call into either our Burnley or Wakefield depots.