Here at Balmers GM we want to make sure that you find the perfect mower for you and the needs of your garden. There are a few simple decisions to make which will determine which mower is the right one for you, there are other factors to take into consideration, such as the size and complexity of your lawn and the look that you are after. Here we will be focusing on the Stihl mower range that we stock here at Balmers GM.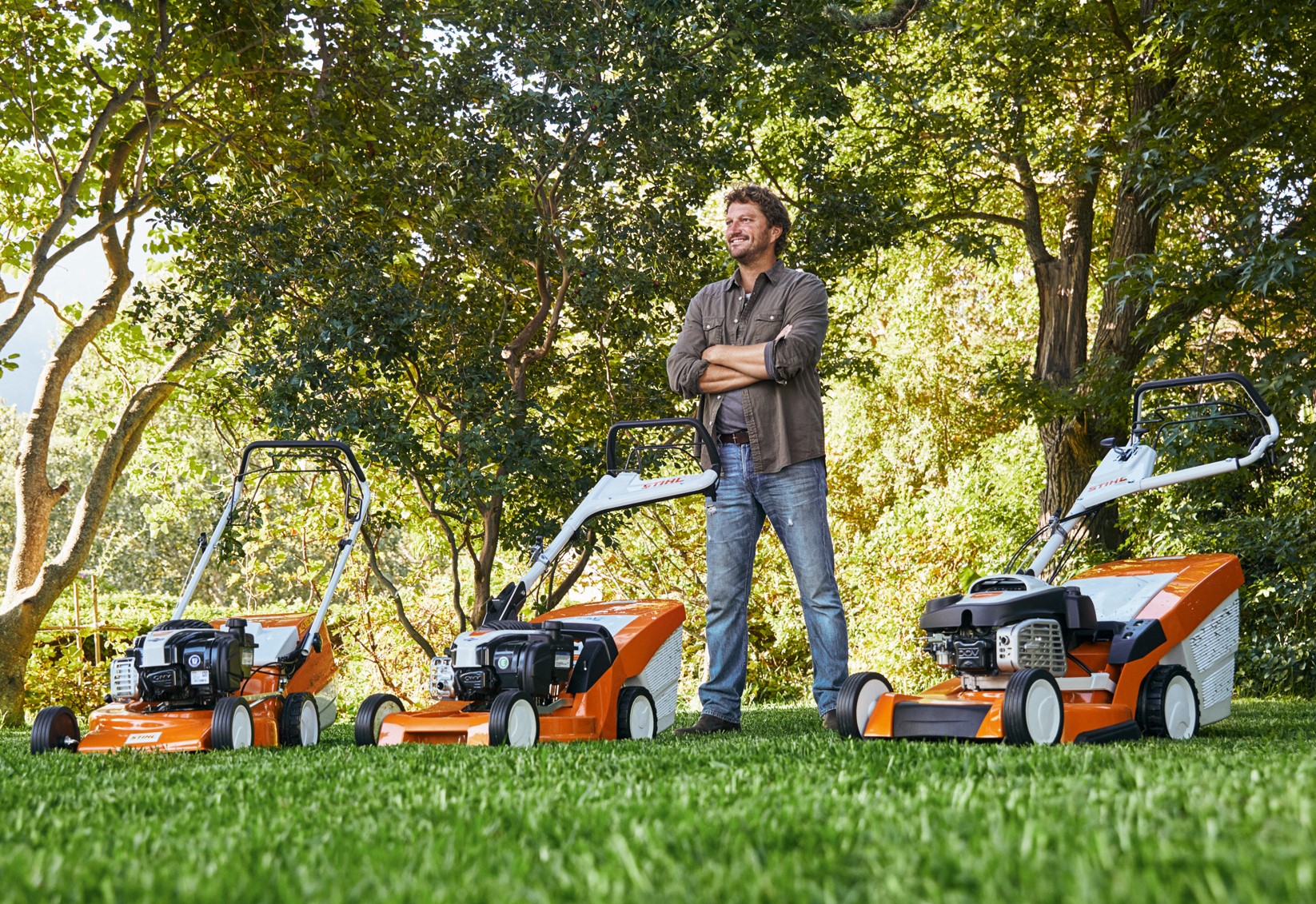 Whether you buy a Stihl petrol, battery powered or electric mower, we are confident that you
will love it. Being easy to use and packed full of features, our Stihl mower range will help you
achieve the perfect finish to your lawn in no time. Having a large lawn to take care of can be
a daunting task, but with lawn mowers from Stihl, the overgrown area can easily become the
perfect spot for rest and relaxation.
 
Petrol v Electric Mowers
The first question we find ourselves asking is which is better, petrol or electric?
Electric mowers first and foremost are the more environmentally friendly option, as they do not
produce emissions while also benefiting from far quieter operation. Generally speaking a
good electric mower will be less expensive than an equivalent petrol mower, as long as you
ensure you have a good battery in your mower electric mowers also offer excellent reliability.
Here at Balmers GM, we would generally recommend an electric mower to someone who
has a smaller lawn size, as it would meet all of your needs.

However, once the size of your lawn increases we would recommend increasing the size,
and the power of your mower. Here we would recommend a petrol powered mower. A petrol
mower wins hands down for its sheer 'get the job done' ability, it does not matter if your lawn
is sloping or massive, with a petrol mower you have everything you need to ensure that you
get the job done.
We have a wide selection of Stihl petrol and electric mowers for your consideration.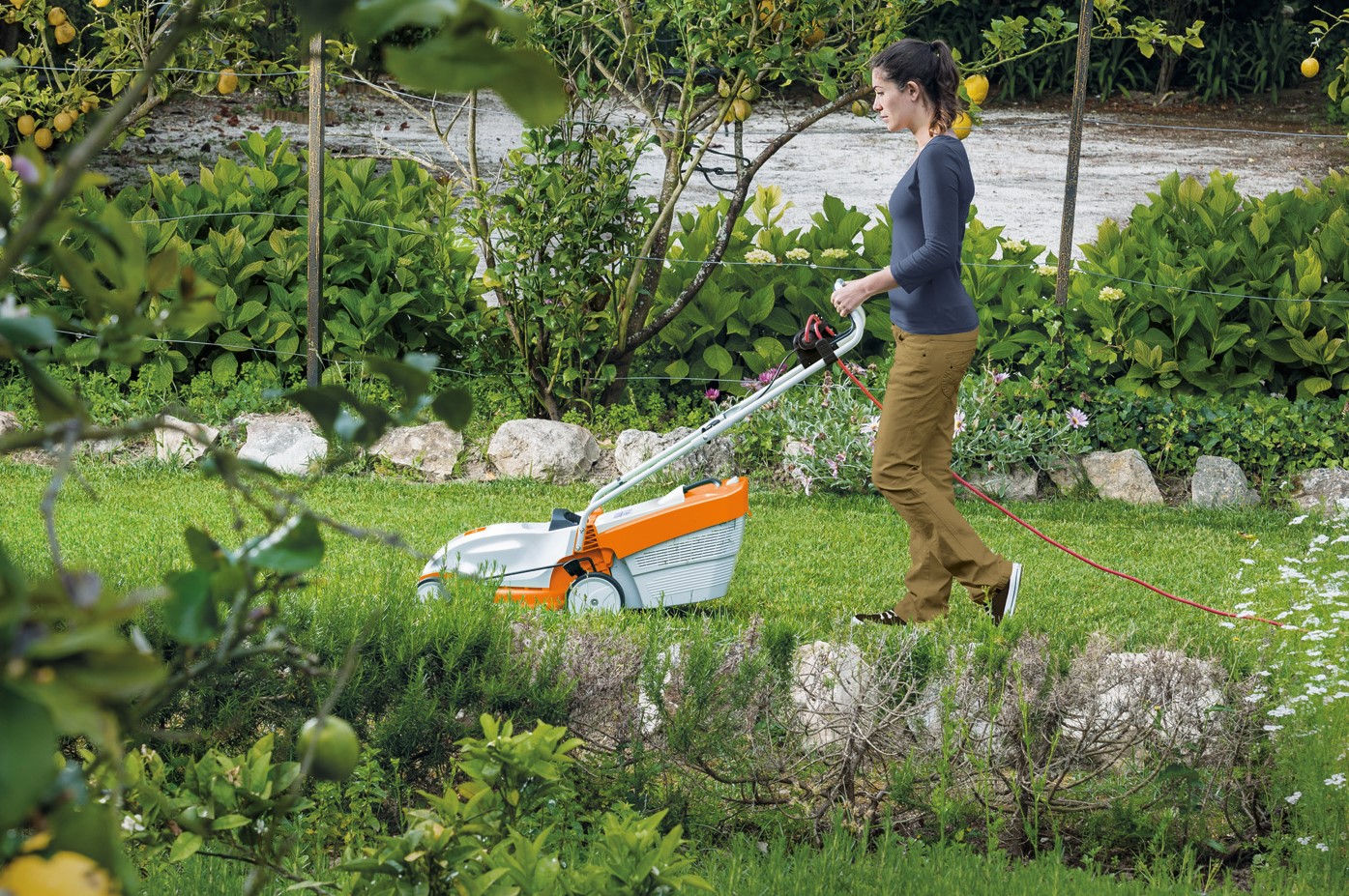 Roller lawn mower v 4-wheeled mowers
The most visually striking lawns are those that have the visible stripes left after mowing, these stripes are left by roller lawn mowers. The rear wheels are replaced by a roller which bends the blades of grass ever so slightly, leaving behind the visual effect we are so accustomed to seeing. Apart from the visual striping effect, mowers with rollers have other benefits which deserve serious consideration: any bumps in the lawn are not so easily scalped as the roller helps the mower ride over the bump rather than straddle it; while the roller has a slight firming action flattening divots and worm casts.
If you do have a lawn that is very uneven, or would prefer to get your lawn mowed as quickly as possible then we would imagine a 4 wheeled rotary mower would be best for you. While they are cheaper than their roller mowing counterparts, they also benefit from being lighter, allowing you to turn your mower much more conveniently on uneven terrain, and they still produce a neat and tidy finish.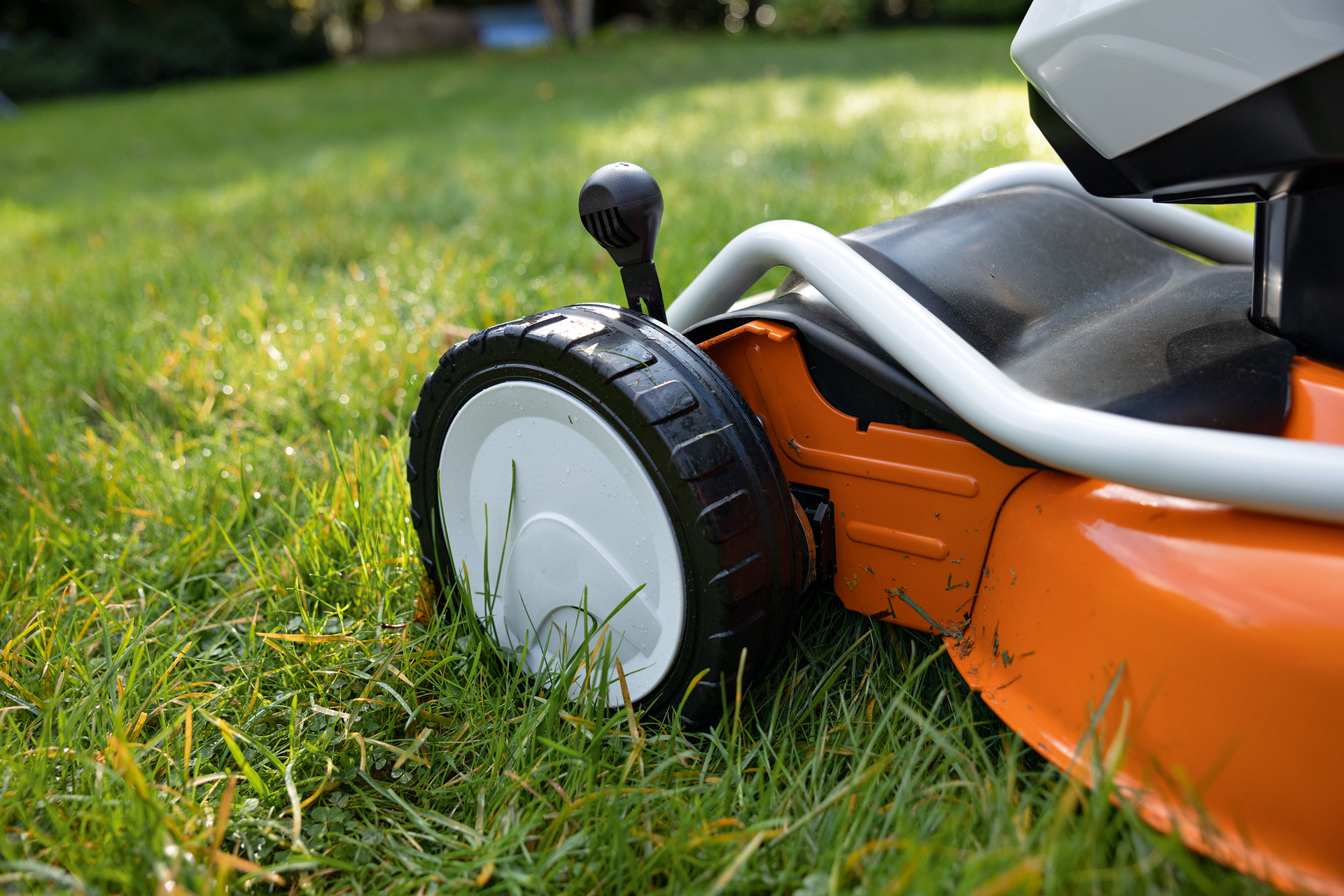 What size lawn mower do I need?
Now, obviously here the larger the width of the cutting area the quicker you will get your lawn mowed. Lawn mowers are generally measured in centimeters or inches which describes the width of the cut. When you come into Balmers GM, we will happily discuss your size needs with you, as for varying sizes of lawns we would recommend varying sizes of mowers. The other thing to consider here is the size of the grass bag, again if you have a larger lawn you do not want to have to stop to empty the grass bag mid-mow. While simultaneously there seems little point in emptying a grass bag that does not fill up even remotely after a mow.
Here at Balmers GM, we have a Stihl mower in the perfect size for you!
Why buy from Balmers GM?
A lawn mower is a specialised piece of equipment, and as such it makes sense to buy one from a specialist garden machinery dealer, like ourselves. At Balmers GM we know that you are unlikely to be an expert in lawn mowers, which is why when you come to purchase your new mower we run through all the scenarios to allow us to find the mower that best suits your garden and best suits you.
When you come to Balmers GM you will be talking to an expert who understands the products, understands the applications and will advise you on which product is best suited for you. We are also certified service agents, who can service your mower in house annually at our Wakefield or Burnley depots.
Balmers GM, we have the perfect Stihl mower waiting for you.