Having the perfect garden is something which every proud garden owner strives for. When it comes to the transition period from Summer to Autumn, many garden products can help keep your garden in ship-shape. Here are some of our favourite products for September!
Hedge Trimmers
As the warm weather begins to fade, and the rain starts to become heavier, you will find that your hedge tends to overgrow. From petrol hedge trimmers to battery hedge trimmers - we've got you covered here at Balmers GM.
To kick-off, we would like to turn our attention to petrol hedge trimmers, and specifically the Stihl HS 45 model. The compact HS 45 is ideal for light maintenance of hedges, shrubs and bushes in the garden with its 2-MIX-engine. This powerful engine allows for the overall efficiency of the engine and reducing emissions – better for your wallet, health and the environment!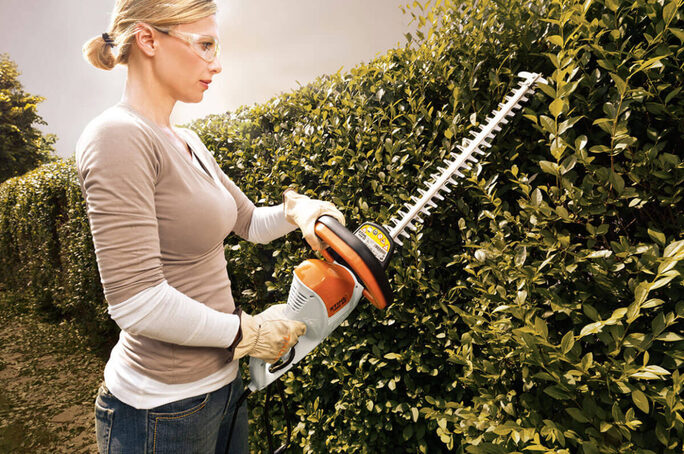 If a battery hedge trimmer is more your thing, then we would recommend the unrivalled Stihl HSA 45. This model is the ideal solution for bigger hedges, yet its lightweight feel adds to its efficiency. It has a built-in battery so it's very easy to use, and is perfectly suited to trimming back annual growth around 8mm thick. 
It's packed full of features, with a double-sided 20"/50 cm trimmer blade length, integrated cut protection and a screw-on tip protector. The integrated battery gives you around 40 minutes of working time or enough time to cut around 80m2 of hedge. Easy to use and lightweight - a win!
Blowers and Leaf Vacs
The most challenging thing about the transition into autumn has to be the blanket of leaves covering your garden. But not to worry - Stihl's wide range of blowers and leaf vacs offer the perfect solution!
If you're on the lookout for a petrol leaf blower, then the Stihl BG 56 C-E is the ideal entry-level handheld petrol leaf blower, but it still packs a punch thanks to its 2-MIX engine ensuring maximum performance. Starting this blower is simple too. This machine features STIHL's tried and tested ErgoStart technology which means this leaf blower can be started easily and with little effort from a smooth pull of the cord. It's that simple!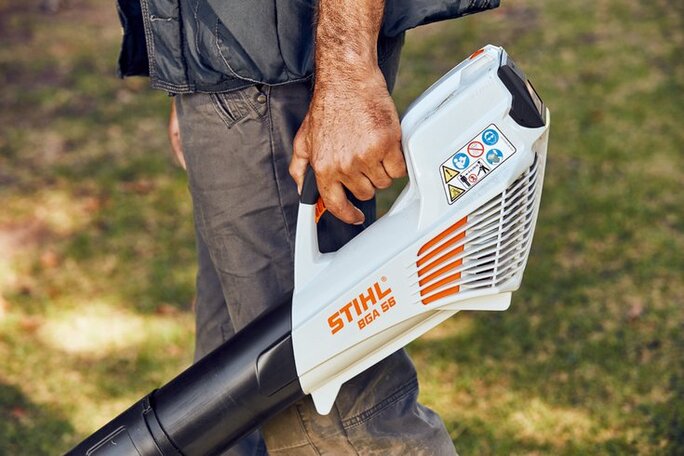 Moving onto Stihl's wide range of electric blowers, the BGE 71 blower is a top pick of ours. It is designed to clear small to medium areas around your home and is easy to use – just plug it in, switch it on and you're all set! It also has a built-in cable strain relief hook which helps prevent damage to the electric cable. It also has a high blowing force and can also be converted into a garden vacuum to shred leaves.
Grass Strimmers
Grass strimmers are commonly used for light work around your garden or property. Especially when moving into the autumnal months, you may find that there is slightly more stubborn grass growth that requires your attention. 
If you're looking for a convenient strimmer tool, then one of Stihl's cordless battery strimmers are the perfect match. If you're only looking to maintain a smaller lawn, then we recommend the Stihl FSA 45 Lithium-Ion grass strimmer. Weighing just 2.3 kg, including the built-in battery, this trimmer comes with plenty of added features to help you get the job done including; an adjustable head and shaft to change the grass trimmer into a dedicated lawn edger so there will be no more getting on your hands and needs!
The Stihl FSA 45 model is powered by Lithium-Ion technology (as are all Stihl cordless grass strimmers), which means you get all the power exactly when you need it, but without the added noise and exhaust fumes that you would get from a petrol engine. Not only is it light-weight and easy to use, but it allows for zero-emissions!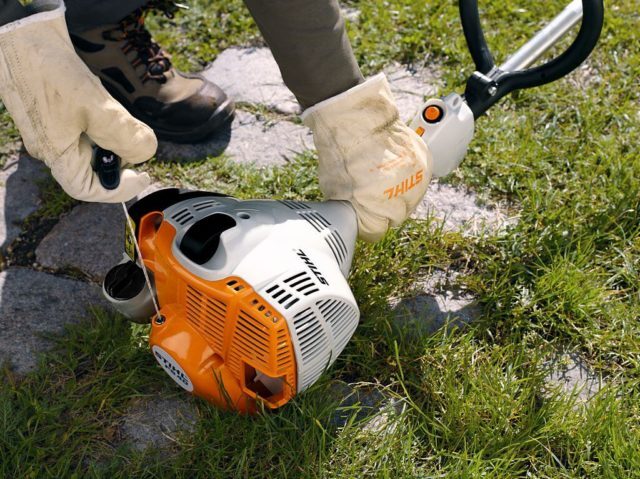 On the flipside, Stihl's range of petrol grass strimmers is ideal for larger gardens and areas where there may be slightly thicker grass growth and weeds. If you are after a robust, yet light petrol tool then look no further than the FS 38 model. Along walls, under trees or even your lawn borders, it is ideal for trimming grass edges and putting the finishing touches to your garden! 
If you're looking for the perfect tool for your autumnal gardening jobs, then why not check out our wide range of hand-held machinery today? Whether you're looking for a leaf blower to make your life easier, or want to give your hedge the maintenance it deserves with our selection of hedge trimmers, we've got you sorted. 
Find your perfect match via our online store today.